"Hero" Dog Alerts Motorist to an Abandoned Newborn Baby in Remote Area in the Philippines
This touching story has quickly spread over social media in the Philippines. A dog has become a hero after alerting a passing motorist to the location of an abandoned newborn baby in a remote area in the mountains.
The clever dog refused to stop barking at a man named Junrell Fuentes Revilla, who was riding his motorbike through the mountains of Cebu, in the Philippines. He approached the rider and insisted on running after him, barking relentlessly as if he was desperate to tell him something.
Sensing that something was not quite right, Junrell stopped his motorbike and followed the dog to a dumpsite, where he found a tiny abandoned baby wrapped in a brown towel, alone and screaming in the remote location.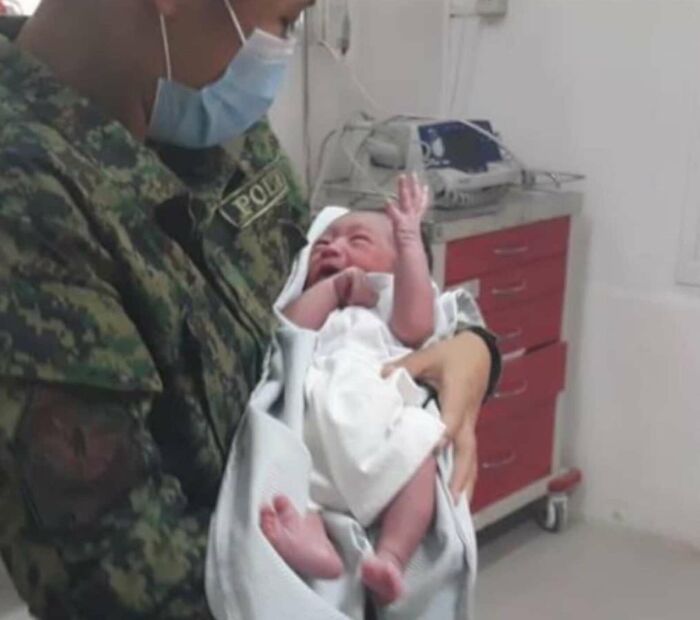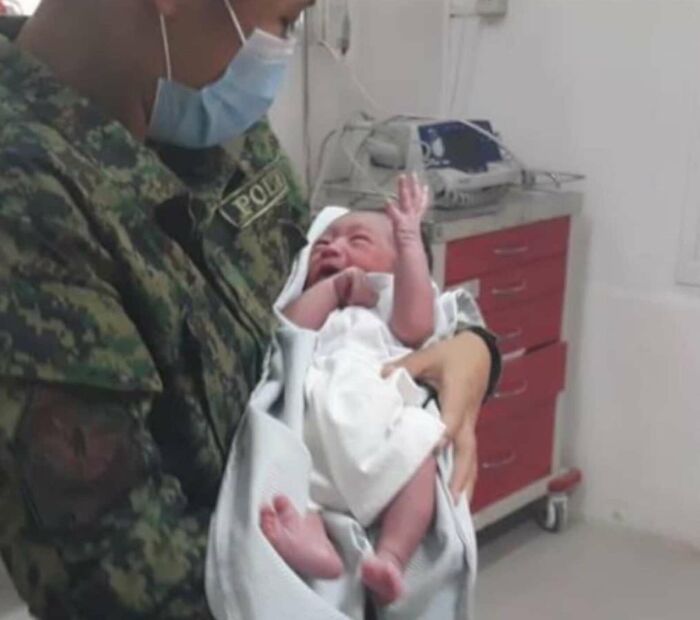 The newborn baby boy, whose umbilical cord and placenta were still attached, was found wrapped in a towel on a grassy vacant lot near the town's dumpsite in Barangay Magcagong.
It was first thought that the dog was a local stray that lived at the dump, but it turned out that his name is Blacky and that he is a much-loved member of local man Lyndon Olingay's family.
'No matter how hard life is, even though I'm poor, I feed all of my dogs and take care of them well,' Olingay said, demonstrating the sort of kindness that has undoubtedly rubbed off on his animals.
Investigations into the whereabouts of the baby's mother are still ongoing, but it is reported that he is in good health thanks to the actions of his four-legged saviour.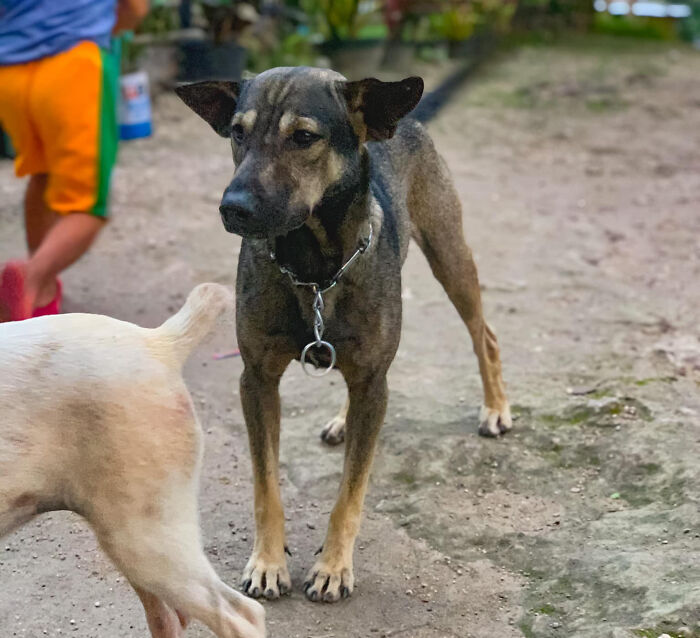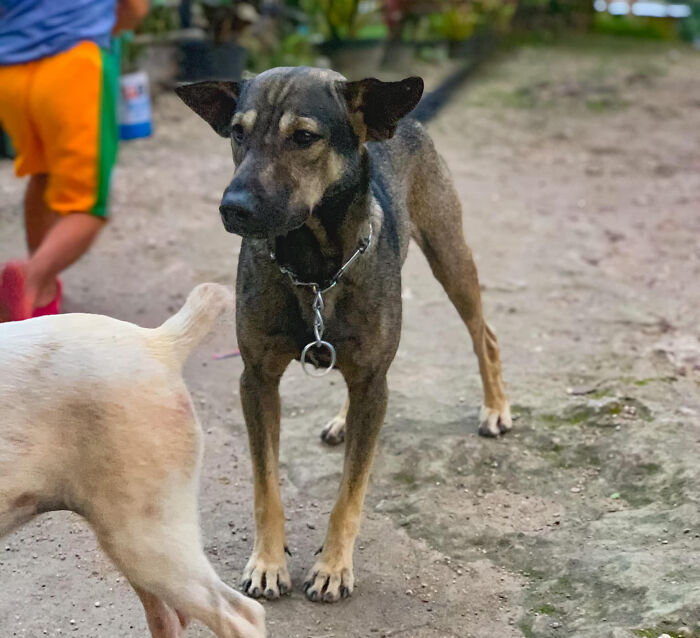 What a good boy!
Source: Facebook/Hope For Strays