As your pregnancy draws to an end, many first time parents find themselves a little overwhelmed when it comes to buying what they will need once their precious little one arrives.  We're here to help and have put together a list of newborn essentials to help you through those early weeks and months.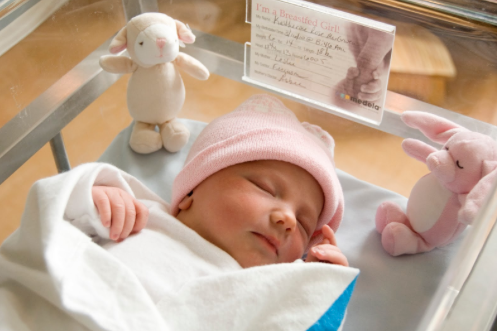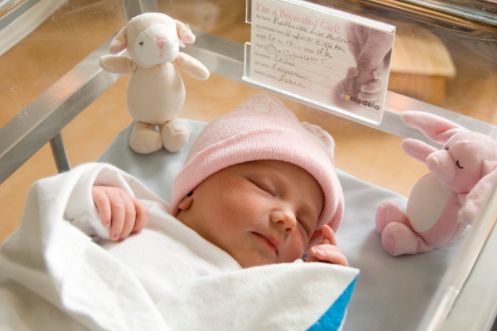 Nappies: Your new baby will require around 10 – 12 nappy changes a day, so it's a good idea to start our with a couple of boxes of disposable nappies or if using cloth nappies, prepare yourself with at least a two day supply.
Baby Wipes: As the weeks pass by you will be amazed by the amount of these you actually go through.  It's a good idea to also buy several packs of wipes, keep one in different rooms around your house, the car and nappy bag – as you don't want to be caught out!
Change Mat/Table: Either is a portable change mat or a change table is fine, choose which one best suits your home and lifestyle.
Grow Suits: Start off with 5 -6 of these all in one button up suits, as during the early weeks your baby will spend most of their time in them.
Singlets: Again 3 -4 is all you need to begin with.  They are ideal to use as an extra layer during winter and in the warmer months this is all your baby may need to wear.
Blankets: Start with two blankets, one to wrap your baby for their sleep, and it's always a good idea to have a spare!
Muslin/Cotton Wraps:  These wraps are great to swaddle your baby for comfort/sleep time, cover them in the pram or capsule when you are out and they are also a great cover when feeding your baby.  It's a good idea to start with at least three of these.
Cot/Mattress: Some parents choose to start their baby in a moses basket or a basinette before moving into a cot.  Whichever your preference, ensure your baby's bed and bedding meet the Australian Standards and always follow safe sleeping guidelines.
Sheets and bed blankets: Begin with two sets you ALWAYS want to have a spare set in case of any late night accidents!
Mattress Protectors: Again start with two – for the same reason as above!
Baby Bath/Support: You can give your baby a bath in a clean sink or laundry trough, however some parents choose to purchase a stand alone baby bath or bath support they can use in their existing bath tub.
Car Seat: Your baby will start off in a rear facing car seat, it's essential that this is correctly fitted by a professional.
Pram:  When it comes to choosing a pram, it can be a little overwhelming.  It's a good idea to 'test drive' prams around the store, learn how the handle and always check they will fit in your car when folded up.
Maternity Bra/Nursing Pads: Make sure you have a couple of comfortable nursing bras and a box of nursing pads to begin with.
Bottles/Teats/Steriliser:  If you are using bottles, it's a good idea to start off with a minimum of four sets.
Cloth Nappies:  Even if you decide to use disposable nappies, a set of cloth nappies is invaluable.  They can be used as burping cloths, protect sheets/bouncers/prams etc from any spits ups, clean up spills – their list of potential uses is almost endless!
Baby Monitor: When purchasing a baby monitor, make sure you check the range and frequency of the device to ensure it doesn't interfere with any other electrical items in your house.
Night Light/Lamp: It's a good idea to have some form of light source to guide you during those middle of the nights changes and feeds.
Barrier Cream: Unfortunately nappy rash is very common in newborn babies, thanks to their sensitive skin. Experiment with different brands until you find the one which works best for your baby.
Cotton Buds/Wool: These are ideal for cleaning your baby's delicate ears, eyes and belly buttons during bath time.
Nappy Bag: You can find a huge selection of stylish nappy bags on the market these days.
What Newborn Essentials would you add to this list?