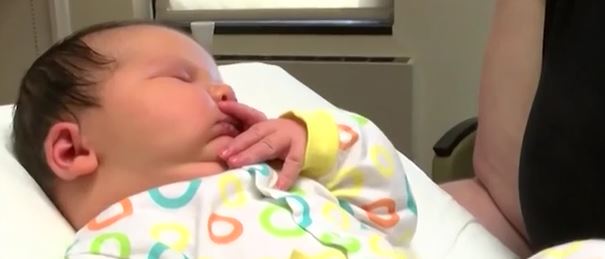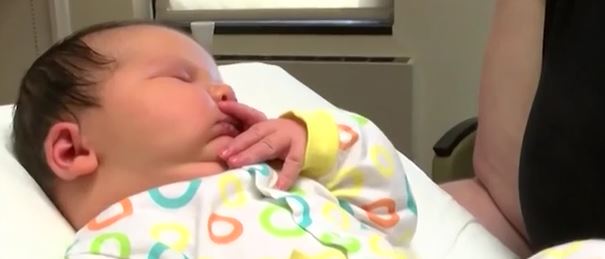 The Size of This Newborn Will Make You Want to Cross Your Legs
A baby boy born at Lexington Medical Centre in South Carolina, has set a new record for being the largest baby born in one US hospital, weighing in at 14.4 pounds.
Baby Colin arrived on June 26 and his weight at 6.5kgs resembles the size of a 4 to 5 month old. He is the biggest baby born at the medical centre and was delivered by c-section.
Colin's weight was double that of a newborn baby which averages around the 3kg mark.
Mother, Cindy, and Colin are now settling in at home.
Congratulations to the new mum on the delivery of her gorgeous baby boy.