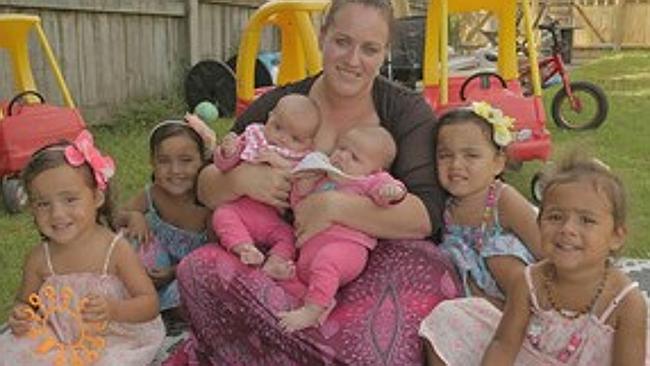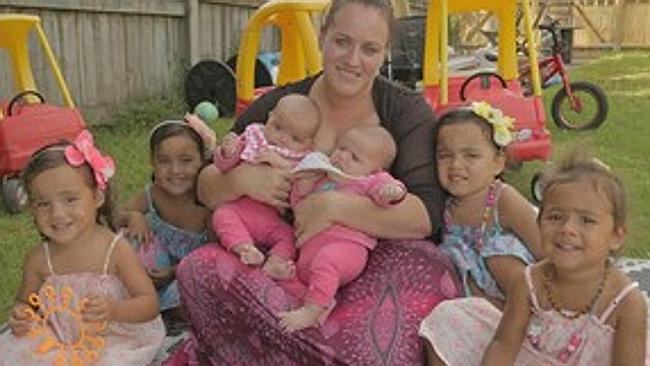 We all know what it's like to be a busy Mum. But for Emma Uhila, busy doesn't even start to explain her life.
Emma is currently pregnant with her fourth set of twins…. in FIVE years!
She has a six-year-old son, three sets of twin daughters, and is now seven months pregnant with another set of twins.
It might sound crazy, but Emma says of her and husband Loma's situation, "We are incredibly blessed — it's like we've won lotto. Micah was 11 months old when we found out we were expecting our first set of twins," Emma says. "I was in complete shock because we had no twins on either side of our families. From there it was all on and life became normal with three under three at home. The second set of twins arrived a year and four days later."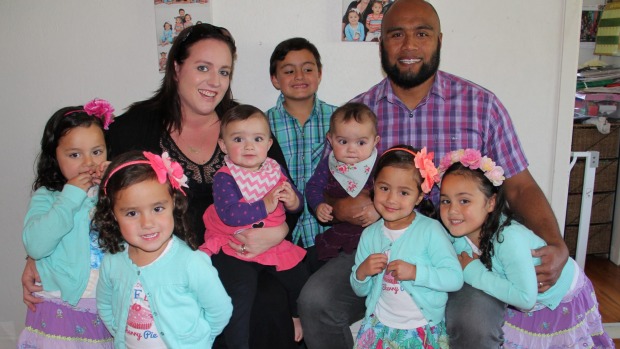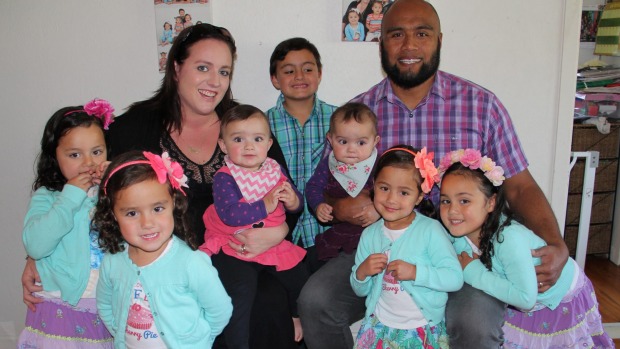 Image Credit: stuff.co.nz
All four sets of twins have been conceived naturally – and they wouldn't have it any other way.
"Having twins means twice the hugs and kisses and double the love, fun and blessings," Emma says.