As if learning to breastfeed a newborn isn't tough enough, imagine feeding one with TEETH.
When Samantha Lines and her partner, Jason Doombs decided to start a family, they didn't expect to be trying for years. Eventually they fell pregnant and were thrilled to finally see 2 lines on a pregnancy test.
Samantha gave birth to Ella-Rose after a long and difficult labour. The newborn was born via c-section. She was perfectly healthy, but when she opened her mouth the cry, the midwives saw the newborn had two little white teeth.
Most babies don't start teething until they're six months old, but Ella-Rose was unique in that her teeth were already growing.
Samantha recalls when she found out about the discovery of Ella-Rose's teeth.
"I was completely delirious with all the morphine and other painkillers. Suddenly a midwife said my baby had two front teeth. It was a complete surprise."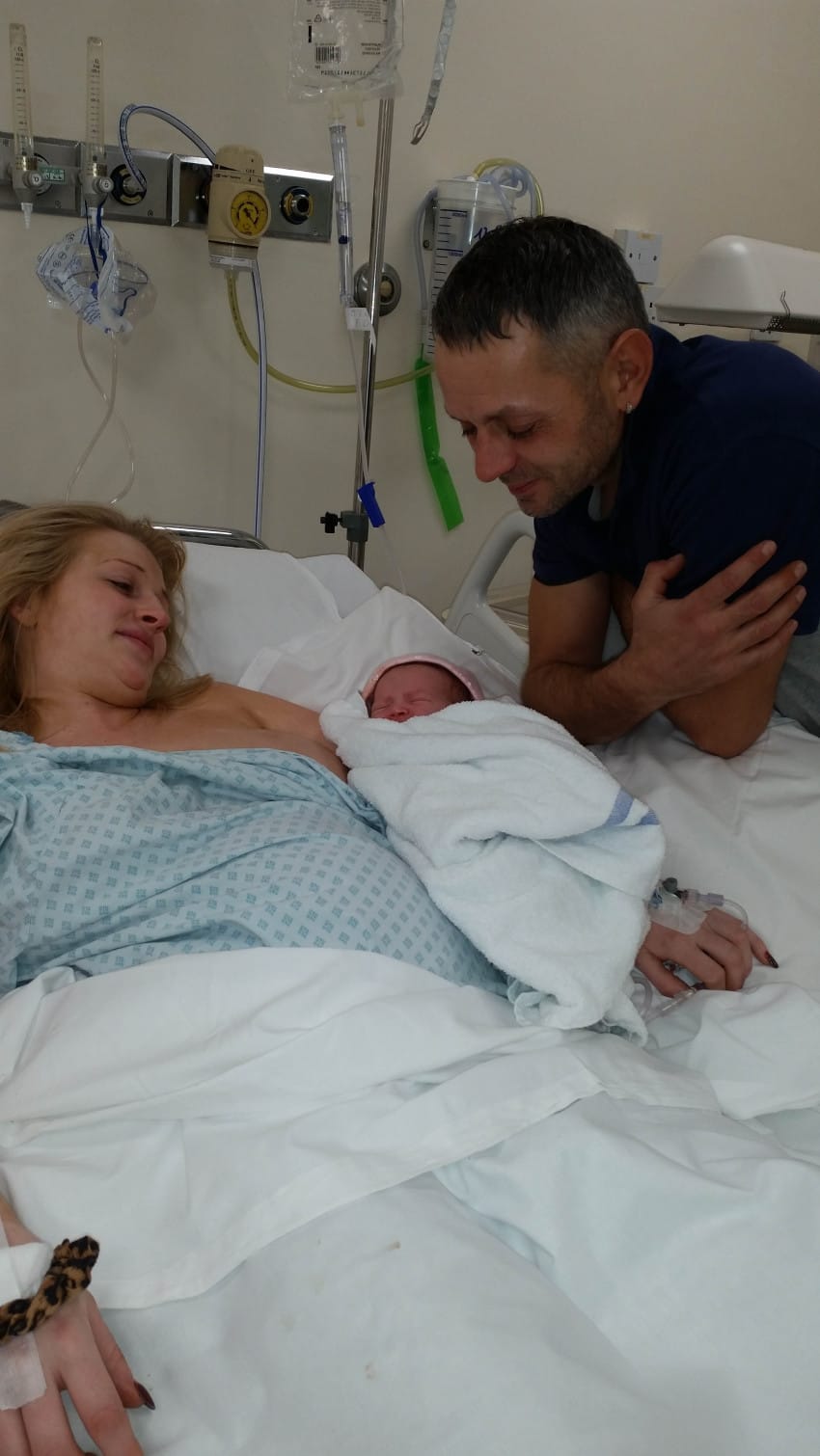 "Everyone was telling me how amazing it was that my baby had front teeth, but I had very little idea of how rare that is.
"It wasn't until I came to and somebody told me that it actually sunk in that this was such a unique thing. The doctors have told me that it's very rare for this to happen."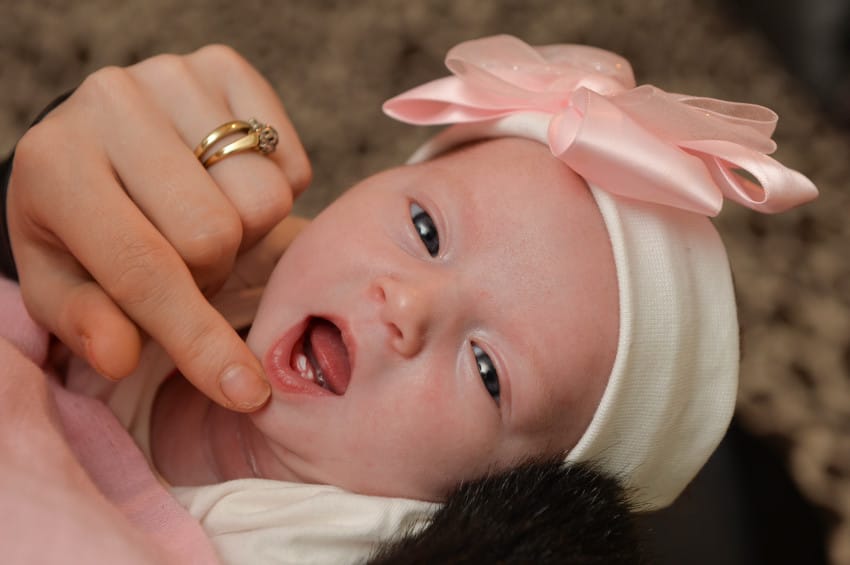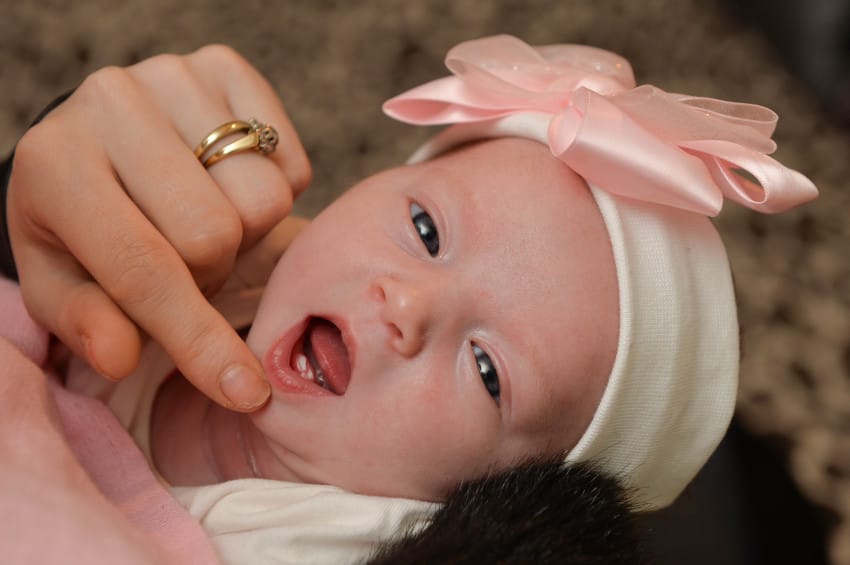 Of course the next hurdle the new mum has to navigate is feeding a newborn with teeth.
Samantha admitted she's nervous but hopes it won't be too painful.
"Her teeth are only small," Samantha said, "so hopefully it won't be too painful. I've got bottles in case it is too difficult, but it seems fine at the moment."
Samantha and Jason have been warned to monitor Ella-Rose's teeth as they could potentially fall out and be a choking hazard to the newborn. Sometimes the teeth can be wobbly enough for them to be removed.
Of course being such a rare case, Samantha hasn't found much information on how to handle Ella-Rose's teeth.
"I'm not even sure whether or not I should be brushing them or not. They look very delicate, so I don't know whether I should even be touching them at all.
"It's just something extra to deal with on top of everything else. You're trying to learn everything when you're a new mum, but I need more guidance."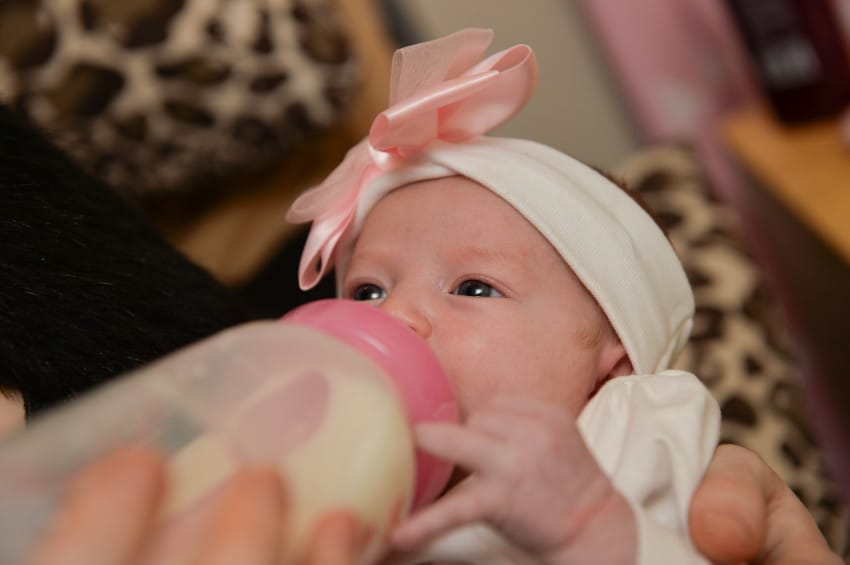 We wish the new parents all the best. While it's unusual for a baby to be born with teeth, perhaps it's one less teething episode the parents have to endure for when the rest of Ella-Rose's teeth come through?
Did your baby have teeth when they were born? Was your baby an early teether?