Australia is the only country outside of Scandinavia to secure a spot in the recently released annual Save the Children Mothers Index. The index rates 179 countries across the globe on five indicators based on maternal health, education, status of women and income levels and for the past few years, Scandinavian countries have consistently featured in the top ten, with Norway this year beating Finland for top spot.  For Mothers living in the top 10 ranked countries, on average one mother out of 290 will lose a child before the age of five, while in the bottom ten ranked countries, this figure jumps to one  in eight.  All of the countries ranked in the bottom ten are all sub-Saharan African counties, and nine of those are currently involved in  conflict.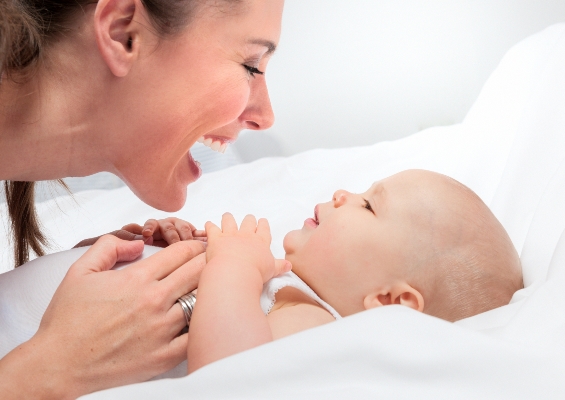 The news for Australia isn't all good.  The index showed that although Australia boasts four of the top ten most liveable cities in the world, the child and maternal health outcomes within areas of our major cities varies significantly.  The report found babies who are born in the southwestern suburbs of Sydney are twice as likely to die before their first birthday when compared to babies born in the inner city and North Shore suburbs, a similar trend was also observed in Melbourne with babies born in the southeast 1.7 times more likely to die before their first birthday than those born in the bayside area.
Concerning results were also noted in the United States of America, which dropped from a rank of  to 33 on the index this year.  Mothers in the US have the highest level of risk in the developed world of dying during child birth with a maternal death rate of 1 in 1,800.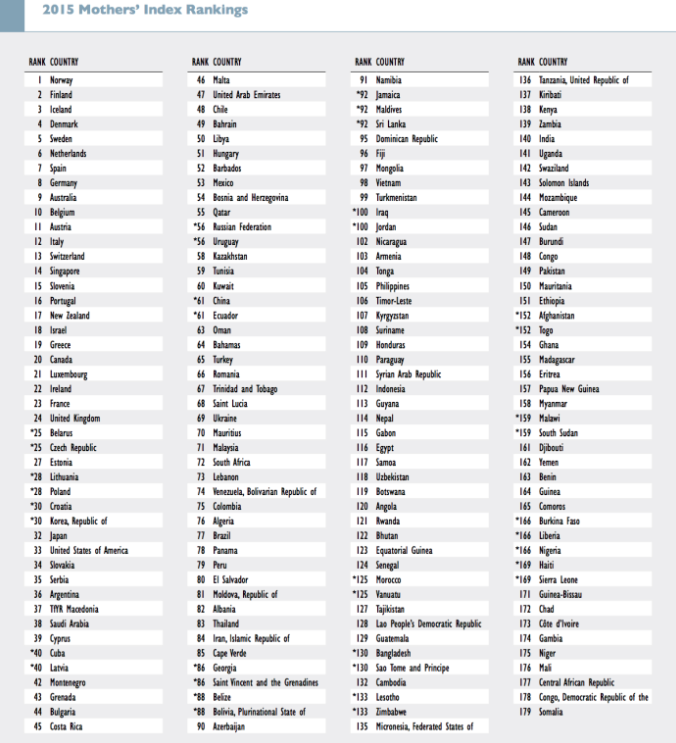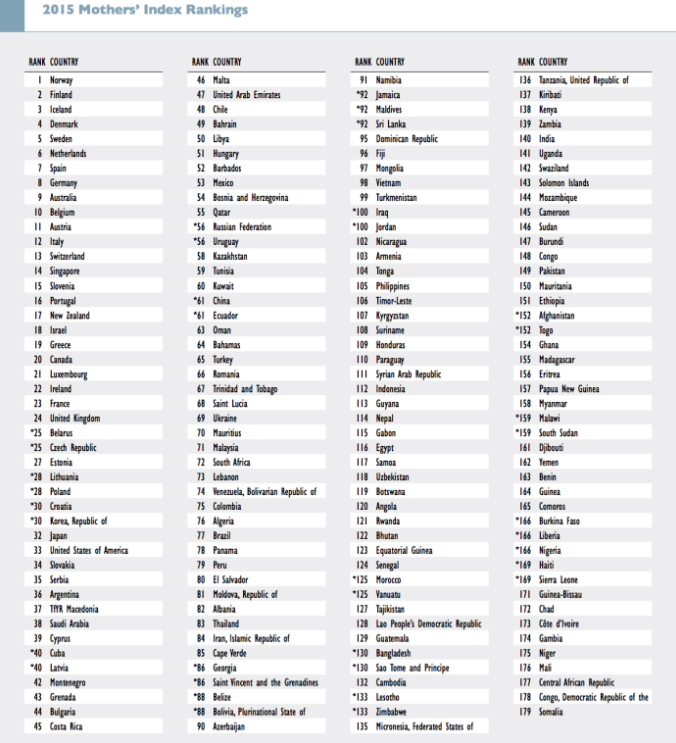 You can view the full report here.
Do these results surprise you?