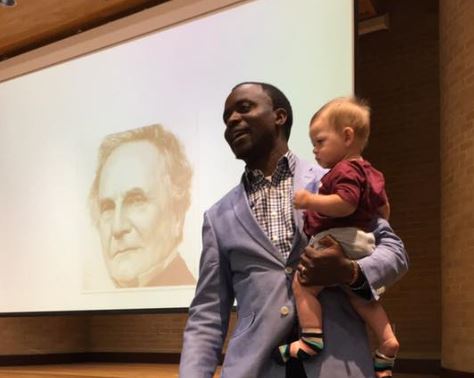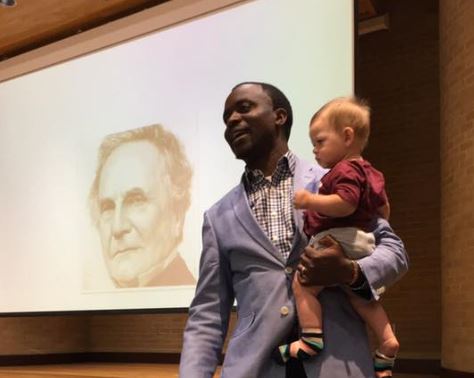 This Professor Held a Single Mum's Son During Class, so She Wouldn't Miss Out on The Lecture
Back in June we brought the story to you of a single mum, who emailed her professor to say she would have to miss her university lecture because she had no one to care for her child as her usual babysitter pulled out at the last minute. The mum received an email from her professor, telling her to bring her baby to class. The email interaction went viral.
But what happens when the baby is brought into class?
It seems this phenomenon is becoming more common at universities in the US.
Recently another single mum, Ashton Robinson, her 10-month-old son, Emmett, and Ashton's professor, Dr. Henry Musoma, were guests on "The Ellen DeGeneres Show".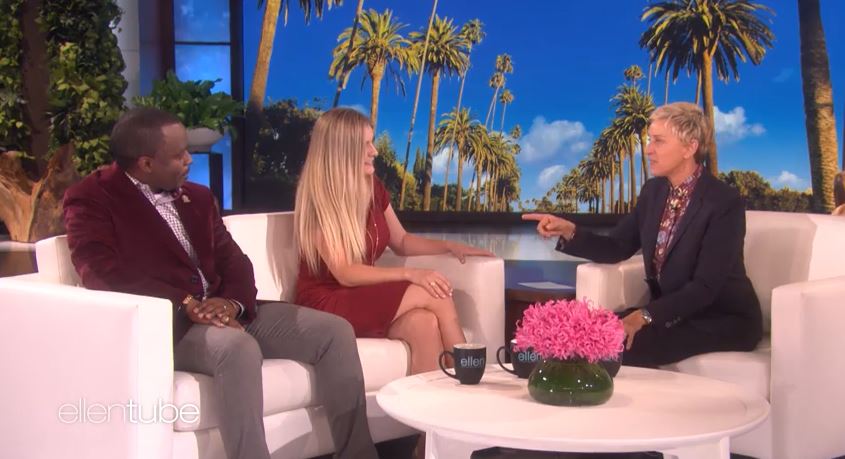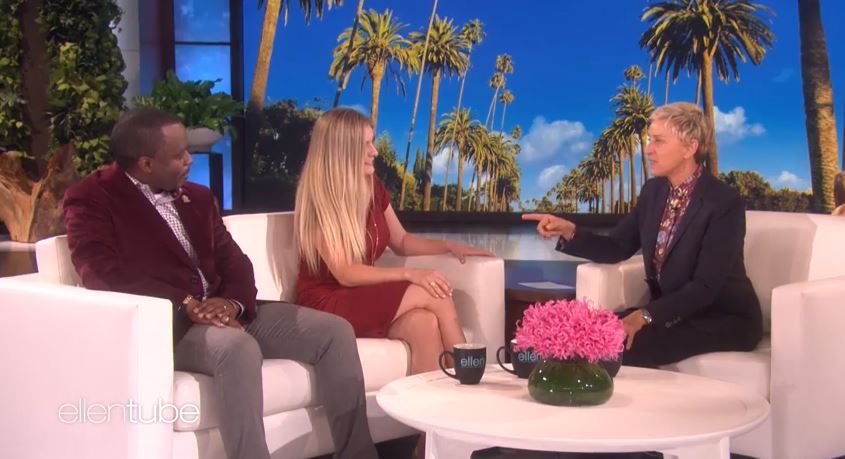 The reason for their appearance on the popular talk show was due to a viral photo and video Ashton had posted on social media of Musoma, holding Emmett while giving a lecture at Texas A&M University's Mays Business School.
The post had a written caption, by Ashton, "So today I emailed my professor before class saying that something came up and I didn't have a sitter for Emmett and he called me back and said to please bring him!"
"Being a single mom is so challenging but it's people like Dr. Henry Musoma that make life just a tiny bit easier!" she added.
"THIS is why I'm so proud to be an Aggie! Definitely something I'll never forget and can't wait to someday tell Emmett that it's because of people like this that mommy was able to graduate from the best university in the world."
Ellen was just as captivated by the story as the 35,000 who reacted to the story when it was published 3 weeks ago. Currently 49,000 have reacted to the post online.
The professor explained to Ellen, Robinson had emailed him asking if they could meet before class to discuss the next lecture, as she'd miss it because she had no one to care for Emmett.
"You see the commitment. You see that she wants to do school," said Musoma.
The gesture of allowing the mum to bring her son to class had a huge impact on Ashton.
"I thought that things were just going downhill. I just recently became a single mum. So I was depressed. I didn't know what to do, and he just completely turned around my year," she said.
This story just gets better, but I won't spoil the surprise of how Ellen helps this single mum.