Spring and summer can be a hard time for expectant mums to navigate when it comes to the fashion stakes. There are the spring racing events, weddings and the Christmas and New Year parties that often require something a little dressier than maternity jeans and a stretchy tee.
Before you panic, here are some tips on ways to manage a maternity outfit or two for the occasions that require cocktail attire.
1. A simple black wrap dress is perfect for expectant mums. Use accessories to add interest to the outfit. It can be tough on the budget to purchase maternity cocktail dresses, but a LBD will get good use if purchased right. Crossroad have a wrap style for $15.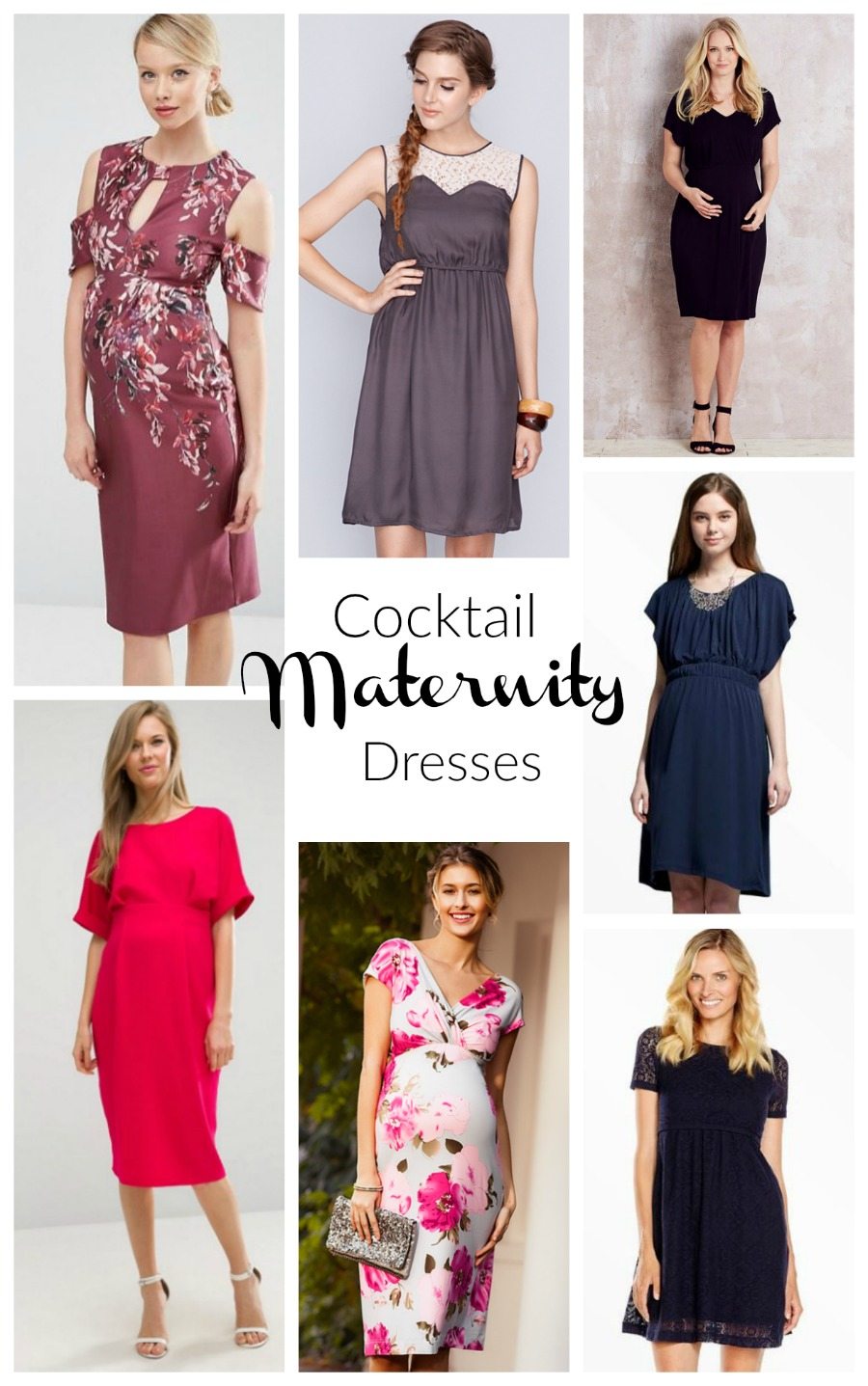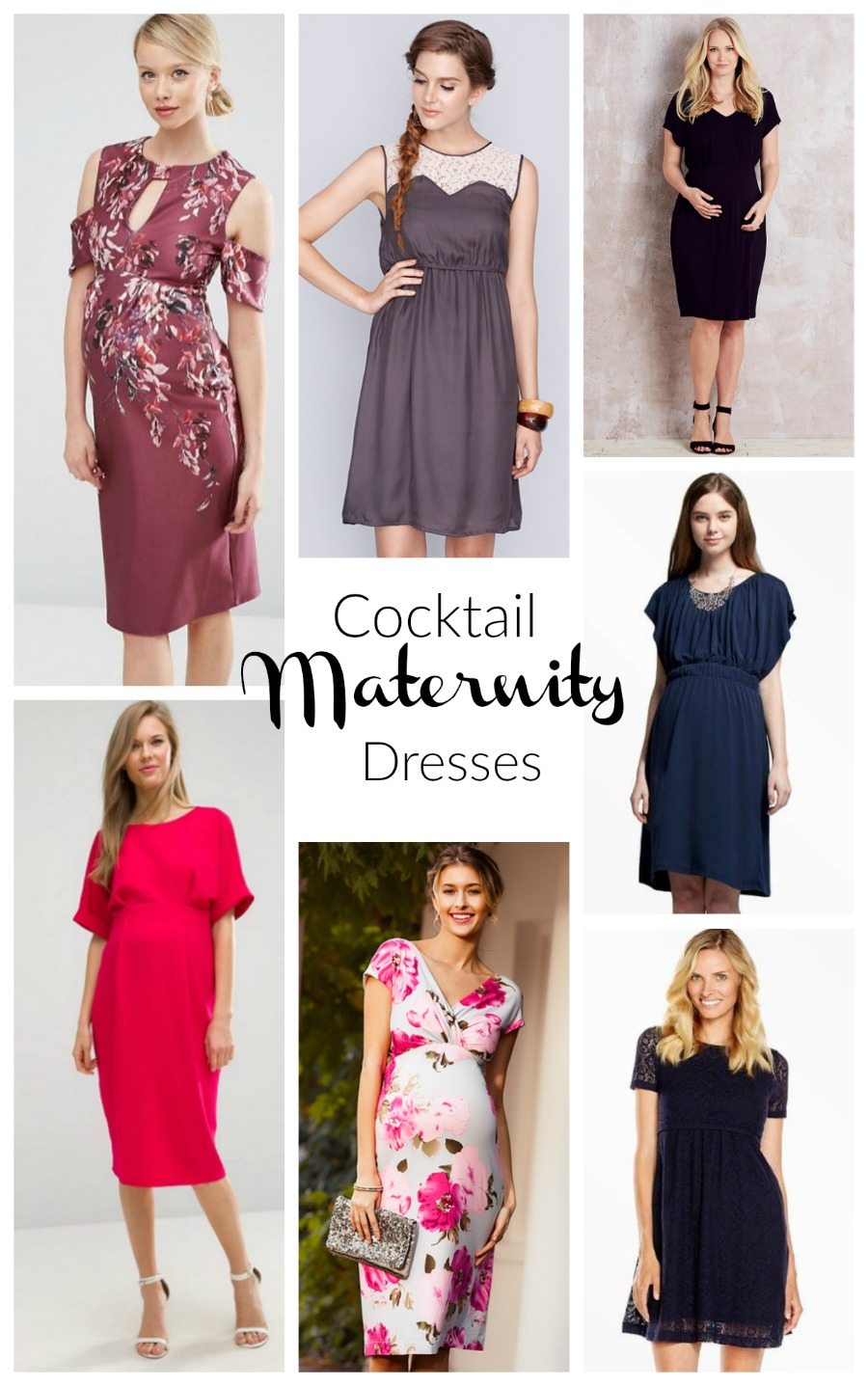 From top left to right, clockwise: ASOS Hope Ivy Cold Shoulder Maternity Dress $128.00, Dot Gemma Nursing Dress in Grey $119.95, Crossroads Black Wrap Maternity Dress $15.00, Navy Gathered Maternity Nursing Tea Dress $89.95, Navy Lace Maternity Nursing Dress $89.95, Tiffany Rose Bardot Dress $250.00, ASOS Open Back Wiggle Red Maternity Dress $91.00
2. Look at what you already own in your wardrobe. Maybe you have a smock shaped top that can be worn with pants and dressed up with a block heel or wedges.
3. Wear shoes that you can stand in and are comfortable walking in. Extra pressure is put on your back to carry your precious bundle. You want good shoes that won't have you falling bump-over-arse so to speak. A wedge with a heel or a block heel are the perfect shoes with height to opt for. If you can't do a heel, choose a flat like a ballet shoe or sandals.
4. Choose a dress that you can breastfeed in. If you are expecting your baby in summer and have functions that require cocktail attire either side of the birth of your bub, choose a dress that is breastfeeding0-friendly. This will ensure you get maximum wear out of your new purchase and can feed easily when bub is born.
5. Don't be afraid to spend money on a nice dress if you love it. Expectant mums tend to want to stick to a budget with clothing purchases because they aren't going to be pregnant for long. But it's a special time in your life that should be cherished and enjoyed. If you love a maternity dress and it's a
little out of your budget, find a way to make it yours and get amazing pictures in the dress to remind you of a glowing time in your life. Remember, maternity clothes can sell well online so you may get some money back later on.
6. Check out Ebay and Gumtree for maternity dresses. Most have only been worn once or twice so you may end up getting a bargain.
7. Consider dresses that aren't maternity, but have an empire line shape. The empire line allows for your bump to be on show.
8. Borrow a dress from another expectant friend who is a similar size.
Just remember you want to feel comfortable in what you wear and there should be no feelings of guilt in finding the right dress for the occasion. The last thing a pregnant woman needs is stress over having nothing to wear!
Disclosure: There are affiliate links on this post. Should you choose to purchase an item, we will receive a small commission at no extra cost to you.