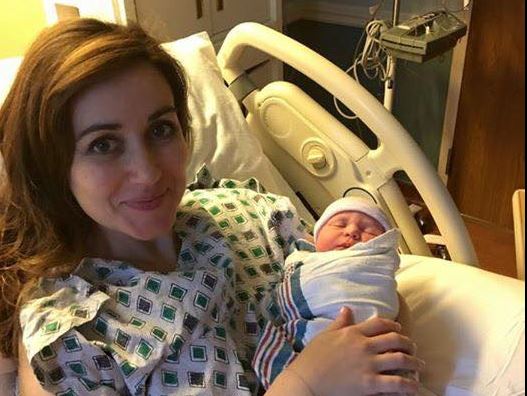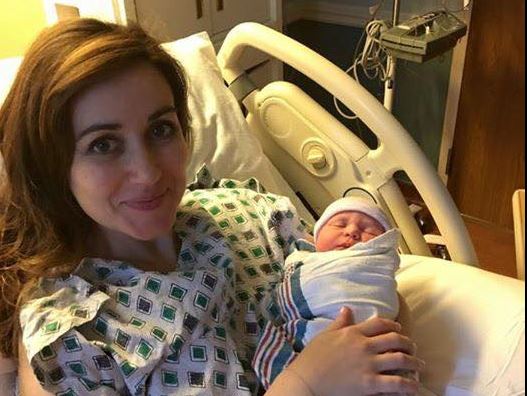 This Selfless Act by a Pregnant Doctor Preparing For Birth Will Warm Your Heart
Never underestimate what a woman can do when the pressure is on. Sometimes we just don't take credit for the strength a woman displays when she has to perform under pressure – like when she gives birth for example.
An amazing story of a pregnant obstetrician in Kentucky has gone viral because this Dr and soon-to-be mum decided to help deliver another patient's baby, before she gave birth to her own.
A week ago, Dr. Amanda Hess was getting into her gown at Frankfort Regional Medical Centre, to prepare for the birth of her second child. The Dr and already mum –to-one was getting ready to be induced for labour when she noticed a patient update on the computer, which communicates updates to medical staff.
According to People Magazine, the update said a female patient was having complications with her delivery and the baby was in distress. The on-call doctor had left for a break and was on his way back.
Dr. Hess knew she could help. She knew this baby had to be delivered straight away.
Dr. Hess told NBC news affiliate WLEX-18, "I said, 'You know, I'm not on call. I'm here in a gown, but I think we ought to have the baby.'"
Dr. Hess put another gown on to cover her backside and put some boots over her shoes and she went to see the patient.
Dr. Hess told WKYT, "I just put on another gown to cover up my backside and put on some boots over my shoes, to keep from getting any fluid and all that stuff on me, and went down to her room and I knew her."
The patient was Leah Halliday Johnson, who had been to see Dr. Hess at her medical practice a few days earlier, but wasn't Johnson's regular obstetrician.
Halliday didn't realise Dr. Hess was at the hospital to have her own baby, but she was relieved to have a doctor in the room so she could give birth.
"She was definitely in doctor mode," Halliday Johnson told WLEX-18. "My husband noticed something was going on because she had on a hospital gown, but I didn't notice that because I was on the delivery table. I was in my own world there."
Dr. Hess helped Halliday Johnson deliver her baby, and then she returned to her own room to get induced.
Dr. Hess gave birth 11 hours later to a baby girl named Ellen Joyce.
Dr. Hess told WLEX-18, "Delivering other peoples' babies is something I do every day. And I'm more comfortable with delivering someone else's baby than my own, for sure."
Dr. Hala Sabry shared the incredible story on Facebook, with permission from the doctor and patient.
The post has been shared over 2000 times on Facebook and received over 11, 000 reactions.
Commenters have praised the doctor for her selfless act.
"All the respect in the world to you! As a mother of a baby who went into distress during delivery, I know you were an angel to that mom! I hope you and your [baby] are doing fantastic!"