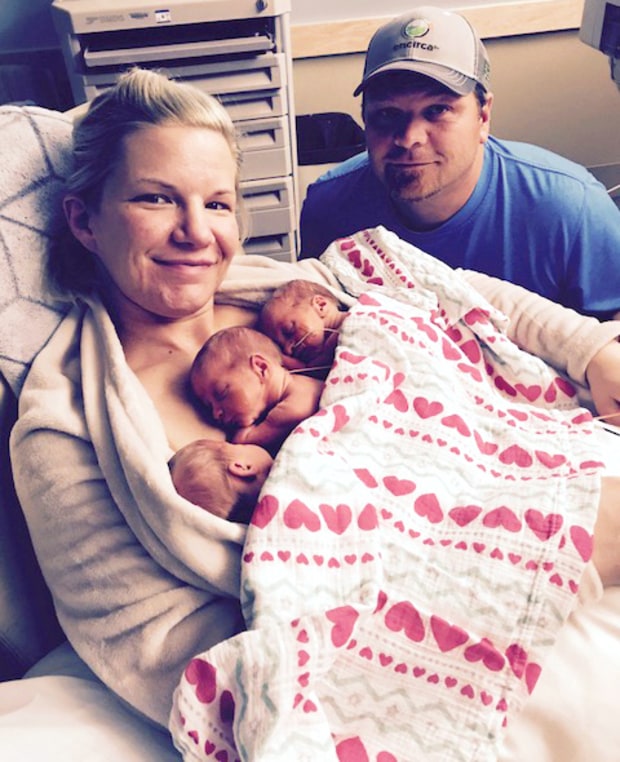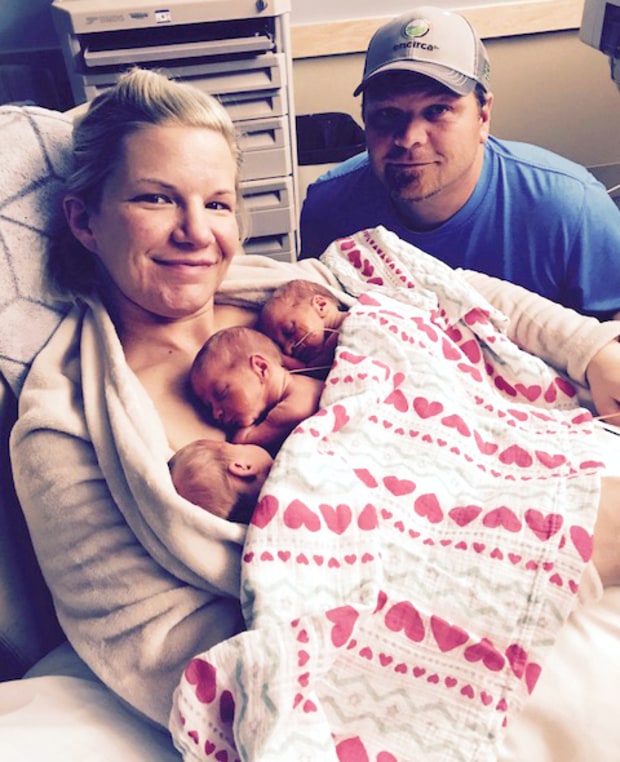 Nebraska Couple Give Birth to Identical Triplets, Conceived Naturally Despite Fertility Concerns
Identical triplets are a rare birth occurrence. Despite there not being one consistent statistical quote on the odds of having identical triplets, the figures on the rarity are between one in 60 thousand births to one in 200 million. Despite the inconsistency of statistical odds, it can be agreed that identical triplets are not a common birth event.
But one couple in Nebraska have experienced this phenomenon, with the birth of their identical triplet daughters.
Lindsey and Derek Teten became parents to Juliet weighing 4 pounds, Adeline weighing in at 3 pounds 15 ounces and Marian weighing 3 pounds and 4 ounces on the 23rd July, at nearly 32 weeks.
The conception of identical triplets was a surprise to Lindsey and Derek as there are no multiples on either side of their families. The couple had been trying for 8 months to conceive and were about to meet with a fertility specialist when they found out they were pregnant, naturally.
The couple got the surprise of their lives when 3 heartbeats were found at their 8 week scan.
Derek told Us Weekly exclusively, "When the technician said she saw three heartbeats we were in total shock."
Lindsey added, "I was happy, but also terrified because the pregnancy was so high-risk.
"We had had to be realistic. Carrying multiples increases the risk of miscarriage," Lindsey, a psychiatric nurse practitioner, told Us.
"When we made it to 12 weeks that was a big deal. Sixteen weeks was huge. Our goal was always 24 weeks. That was viability. That meant the babies could survive."
When the girls were born, Lindsey was overcome with love for her daughters and a newfound appreciation for her body, which had remarkably carried all three girls.
"It was surreal to look down at my daughters and think all three were inside my belly," she says. "I also couldn't believe how healthy they looked despite the fact that they were premature. They hardly even needed oxygen."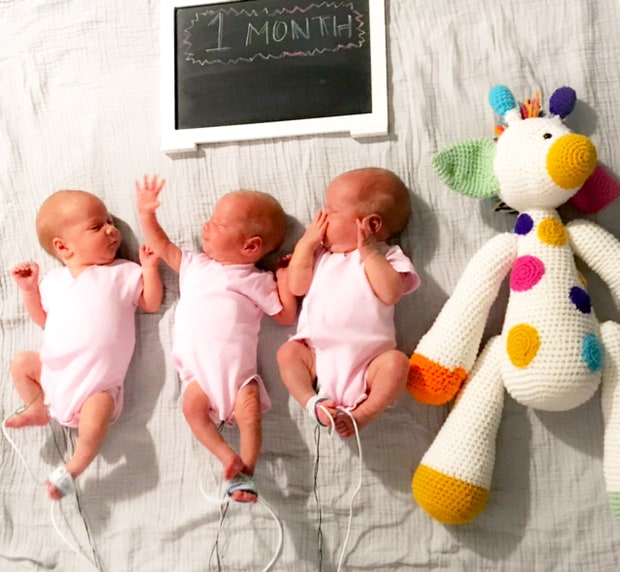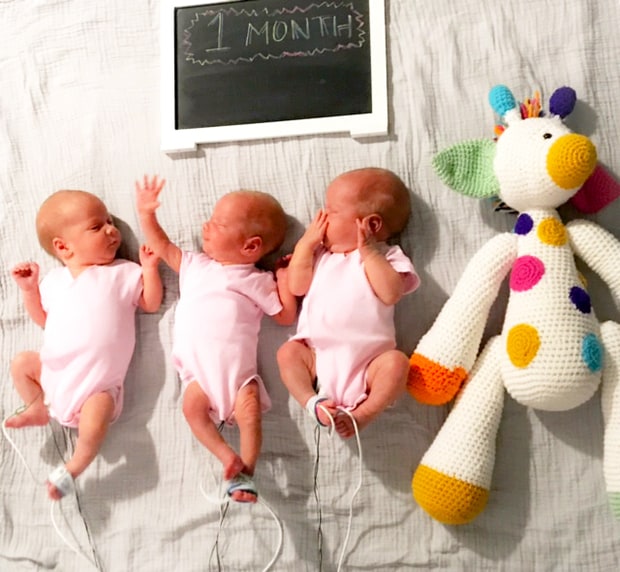 The babies have been meeting their milestones, and eating and breathing on their own. Juliet was discharged on July 23 and Marian on July 25. Adeline is still in hospital as she 'has a little more growing to do.'
The couple will use crochet bracelets or nail polish to tell their girls apart. Adeline is the easiest one to tell apart as she is the smallest.
Hopefully, it won't be long until Adeline joins her sisters and parents at home.
Congratulations to Derek and Lindsey on the birth of your beautiful daughters.