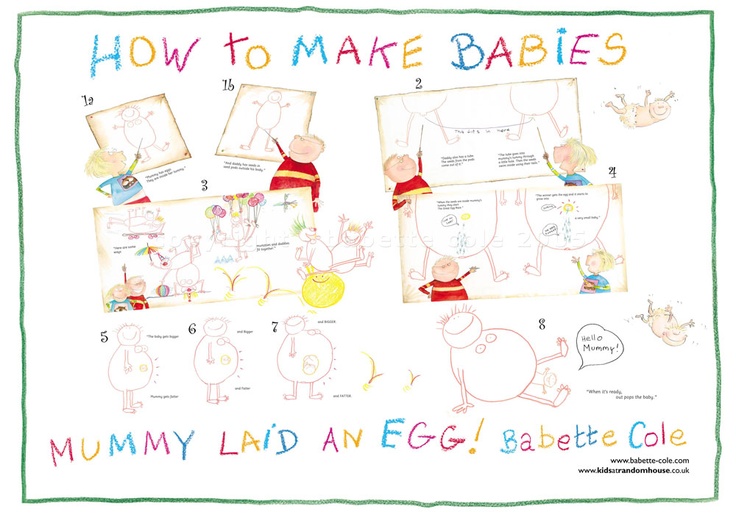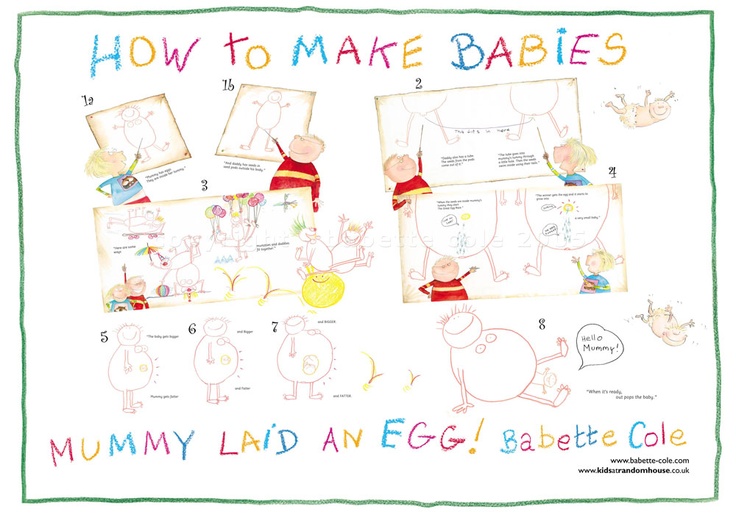 This Kid's Sex Education Book Stirs Up More Questions Than Answers About How Babies Are Made
When London Mum, Katherine Peck, attended a doctor's appointment with her two kids-in-tow, she didn't expect to read a book to them detailing the birds and the bees.
Peck's children, four-year-old daughter Adem and eight-year-old son Ayla grabbed a book in the doctor's waiting room and gave it to mum to read. The title of the book was called, Mummy Laid an Egg: Or Where Do Babies Come From.
Peck explained on her Facebook page that the book looked innocent, offering a child-friendly explanation of how babies are made. She didn't quite expect the book to have visual pictures of the characters doing the birds and the bees.

"All began routinely enough, with 'sugar and spice and all things nice' and such," says Peck, "But I was ill prepared for the most sudden U-Turn on Page 6, where we're introduced to Daddy's friendly looking 'seed pods'!"
They say a picture can say a thousand words and the pictures on page 6 said too many, with the characters in all sorts of positions to 'make a baby'.
"I slammed the book shut when I got to the clowns," Peck told The Mirror. "But then I had to go on. I went back to it."
From there the birds and the bees were explained quite clearly to the kids.
Suddenly the balloon characters had all types of seeds going in them.
Peck explained on one page, the pictures sparked a million questions from her kids.
Ironically, Peck is a sex education teacher at a special needs school. She handled the reading of the book like a pro, but she didn't expect the pictures to give so much detail.
"I'm not disturbed, it's hilarious really," she said. "But I'm just not sure what I make of it."
Obviously the book is there to open up conversation about sex, but the pictures leave more questions than answers.
If you want to get your copy, you can grab yours here.
Disclosure: If you choose to buy any items on this post, we will receive a small commission at no extra cost to you.