Queensland Mum Who Shielded Her Baby from Hailstones Recommended for a Bravery Award
A Queensland mum who suffered astonishingly severe bruising while shielding her baby from hailstones during a storm last week has been recommended for a bravery award by the premier of Queensland.
Fiona Simpson was driving home with her grandmother and daughter Clara when the brunt of the storm hit. While Fiona had not heard any storm warnings prior to setting out, she knew to pull over to the side of the road to wait out the worst of it.
Unfortunately, the storm was so intense that hailstones the size of tennis balls broke through the rear and passenger windows of Simpson's car.  Immediately thinking of her baby, Fiona leapt into the back seat and shielded her infant daughter's tiny body with her own.
"I didn't realise the danger of what hail could do," Simpson told 9News. "I jumped in the back seat and just covered her with my body, hoping for it to pass, but it just got heavier and heavier."
The 23-year-old and her grandmother both suffered severe bruising and cuts and had to stay the night in hospital. Thankfully, little Clara only suffered a few minor scratches.
Now, Queensland Premier Annastacia Palaszczuk said Simpson is in line for a bravery award, recommending the young mum for her actions in protecting her daughter from danger.
Fiona shared her story on her Facebook page, explaining what she went through and detailing her injuries.
I've learnt my lesson today, NEVER drive in a hail storm! We parked on the side of the road when the storm got to heavy and the hail blew out our windows. I covered my infant with my body to stop her from getting badly injured.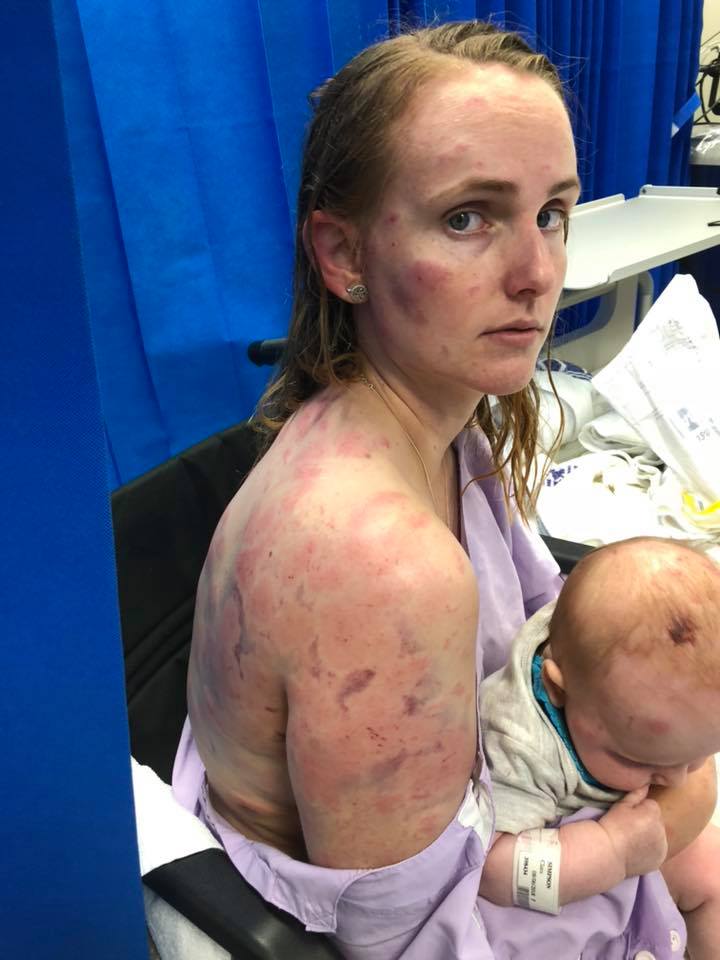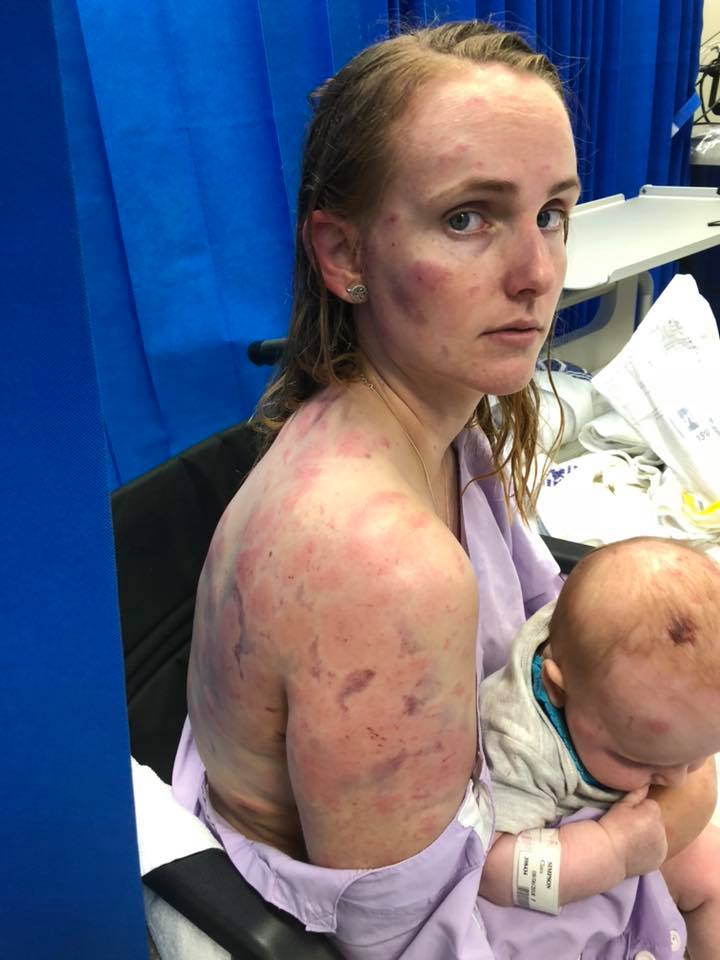 Please, please be careful in this storm season.
I know I'll be sore tomorrow, does anyone know of a cream or ointment that will help with the bruising? My entire back, arms and head are badly bruised.
I'm so overwhelmed by all of your kind words, honestly didn't realise how many people would see it, just wanted to alert people to the danger.
It was the storm at Kingaroy, we were driving on the Nanango to Kingaroy highway when it happened.
I'm just so relived that my daughter and grandmother are alright.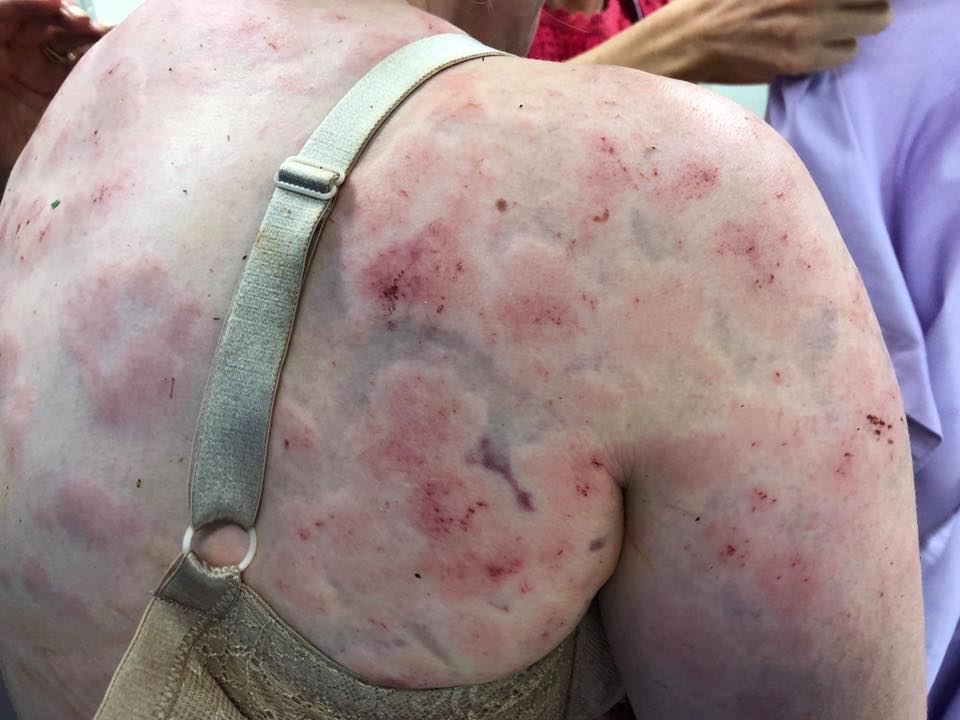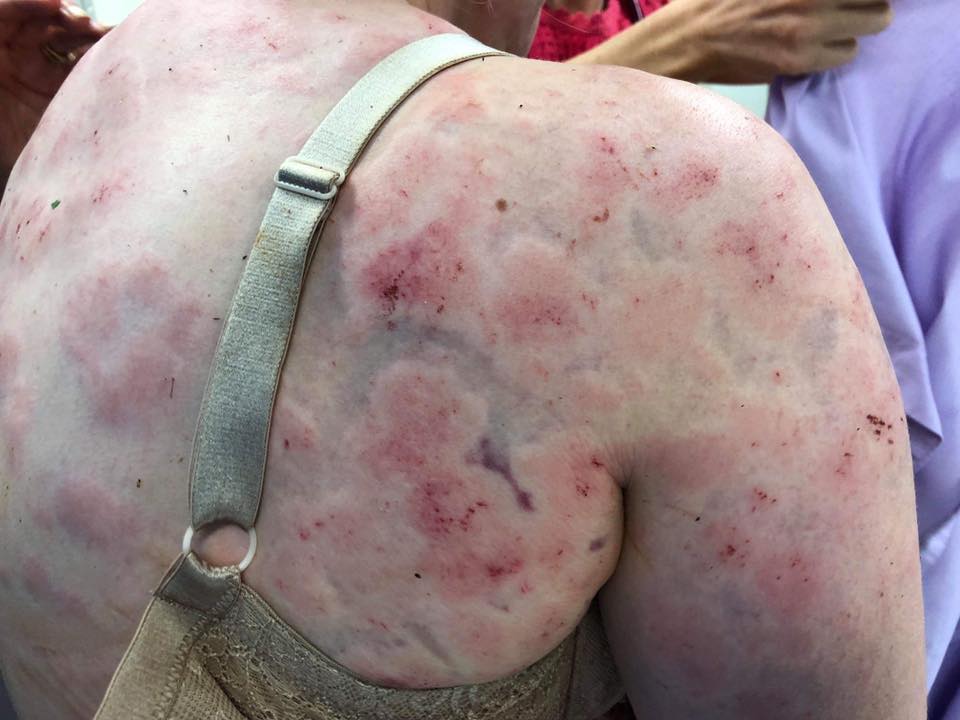 Fiona's injuries look so painful. We wish her all the very best in her recovery.