Mums Slammed for Feeding Their Babies Dangerous 'Knockout Bottles' to Get Them to Sleep
Any parent of a baby will tell you that they would do just about anything to get their child to sleep sometimes. The endless car rides, rocking, patting, nursing, singing – whatever it takes, right? But there is one viral 'hack' that should be avoided at all costs — the "knockout bottle".
Images of the "sanity-saving" sleep hack have circulated online since last November, showing a baby bottle filled with a mix of ingredients designed to make them sleep through the night. Formula or breast milk is in the bottom of the bottle, followed by cereal and pureed baby food on top. The creation is then mixed up and fed to the baby in order to knock them out for a deep sleep. Painkillers can also be added to the potion if required.
The "knockout bottle" first came to light after New York mum Alexis Delaney posted to Facebook saying she made up a bottle that contained Tylenol when her little boy was unwell.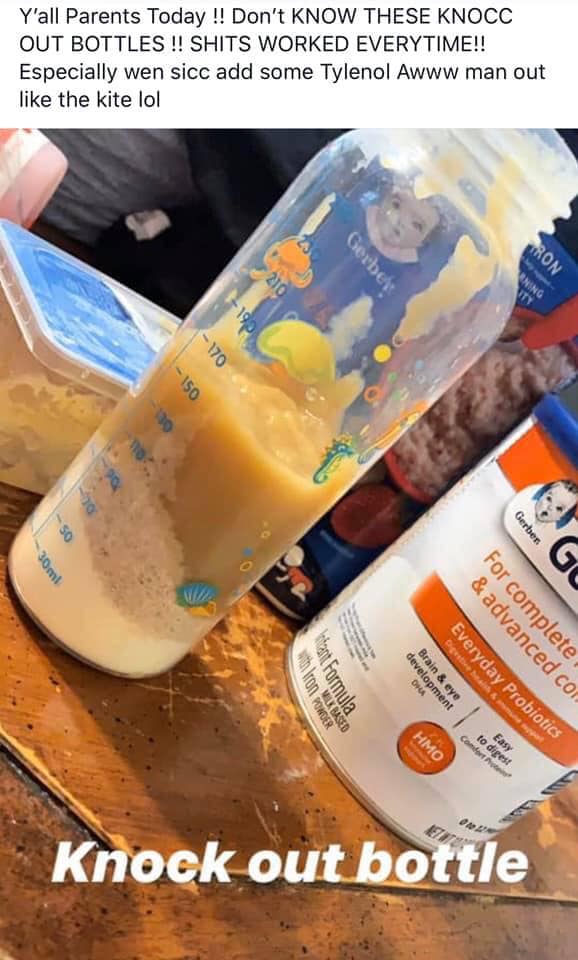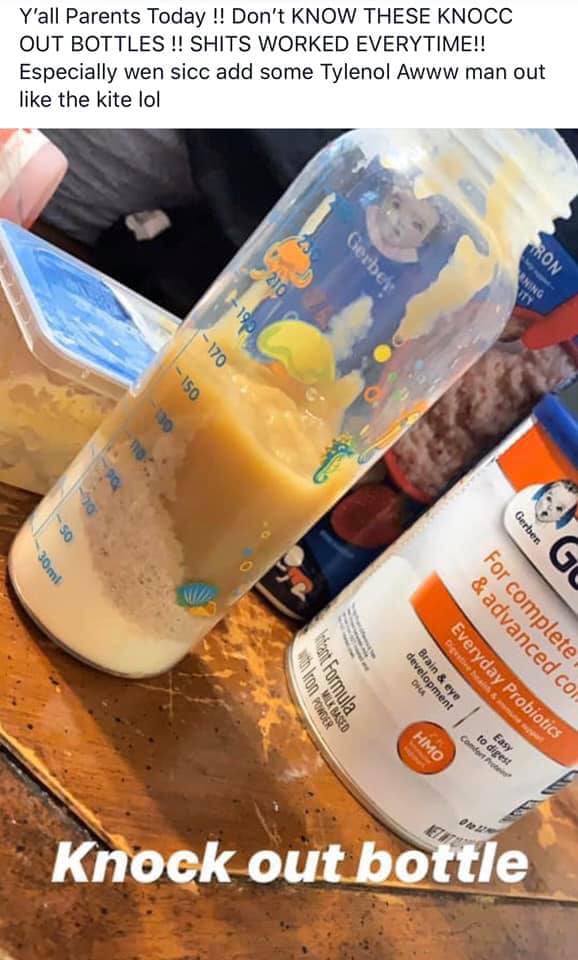 Her post got more than 20,000 shares and other mothers started sharing their own mixtures and claiming that it works well.
A second image presented a more disturbing suggestion — using the knockout bottle as a way to force the baby to sleep after mum's had a hard day.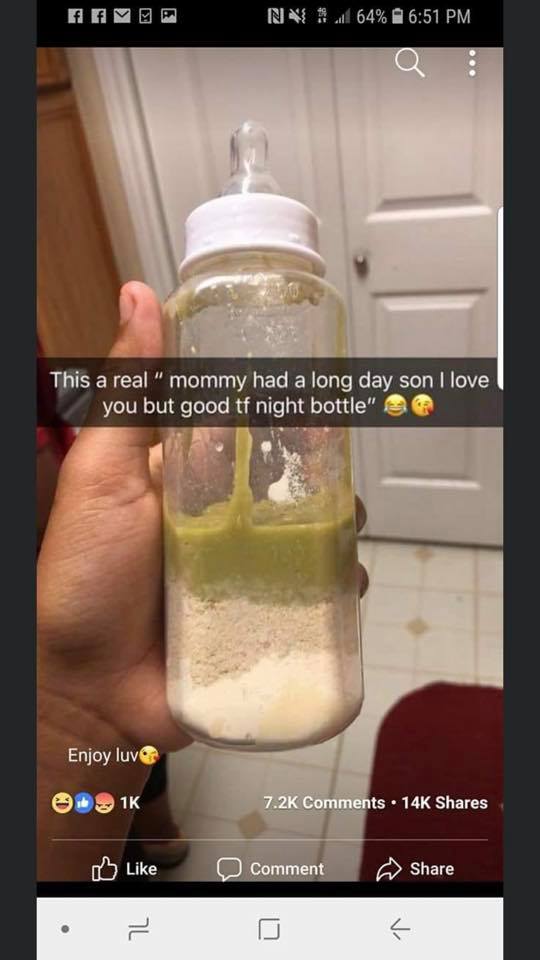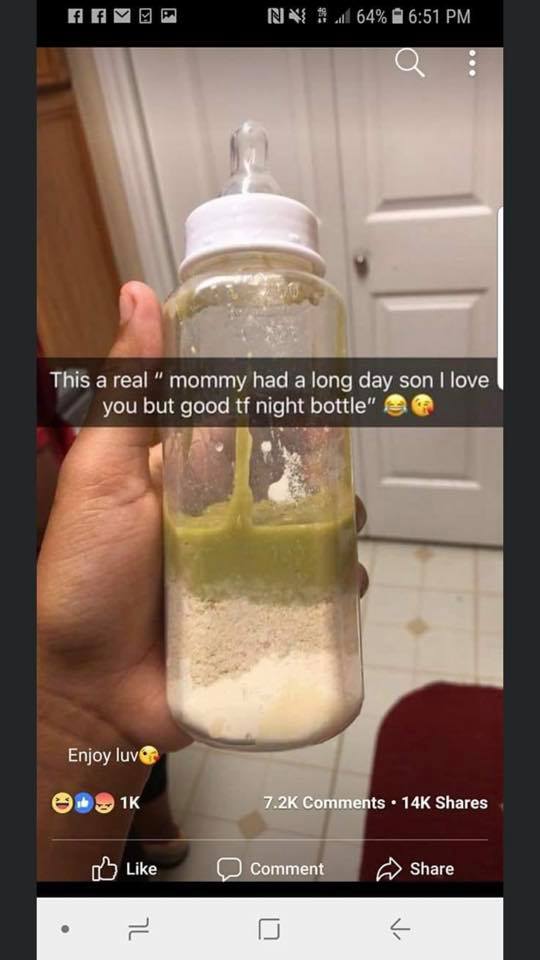 These concoctions are very dangerous for babies for a number of reasons. Babies under 4-6 months should only be fed breastmilk or formula as per the instructions on the tin. Giving them solid food can cause constipation, aspiration, undernourishment, and dehydration, not to mention they could choke on the thicker consistency of the mixture.
The woman's admission sparked controversy from other parents who slammed the idea as dangerous.
"Feeding a baby a knockout bottle is literally horrible," one wrote.
Another said: "That is disgusting, and very dangerous to any child! Who let these idiots ever take a baby home from the hospital? This goes far beyond bad parenting."
"I've never used rice cereal in or out of the bottle. There's no nutritional value. Learn to love the babies' cries at night because one day you will look back and miss it and wish you could have that back."