Twins, triplets, quadruplets, three under three – all these parenting scenarios are just some of the challenges parents face when starting a family.
New parents Kyle and Becky Stuckey had a different scenario to add to the mix. They are raising two boys who were born just under 2 months apart.
The couple had tried everything to conceive on their own and decided to turn to adoption. What the couple didn't know was that while they were matched with a birth mother for their adoption, the couple fell pregnant themselves.
Photographer Erin Fortney, who took this photo of the brothers shared how this family came to be. The photographer shared this post on her Facebook page and it went viral.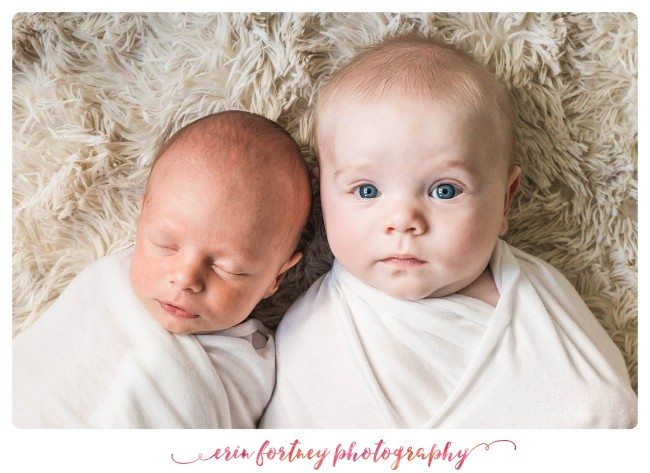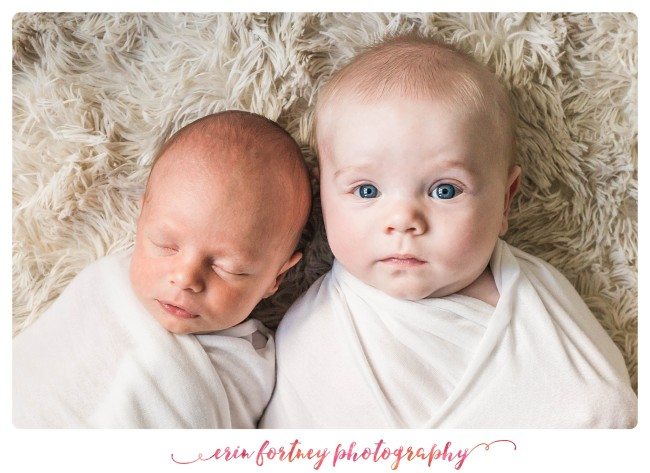 "Welcome to the world, Stuckey Brothers! Aiden born May 21st 2016 and Eli born July 31st 2016.
"The story behind these two, sweet, PERFECT babies is one that you don't hear often and is absolutely incredible. After numerous years of trying to conceive, their mom & dad decided to pursue adoption. Just a few, short weeks after being matched with a birth mother and learning that they would become parents to sweet Aiden (right) in May, they found out that they were, in fact, pregnant themselves – for the first time ever! Eli (left) was due in August and while quite the shock, their mom and dad were filled with joy and love in their hearts for these two babies already."
"Now, here they are – both brand new and so loved at just 10 weeks apart. Mama says it best – 'God writes a better story.'"
There have been similar cases to this. Caprice Bourget, a model, found she was pregnant at the same time as her surrogate. Her surrogate gave birth to a boy whom Caprice cared for while 9 months pregnant. She has chosen to not reveal which baby was carried by whom.
Unusual birth stories like this can give hope to those who are still waiting for their miracle.
What a close bond these brothers will have for life.