First Baby Born to a Woman Using a Uterus Transplanted from Deceased Organ Donor
In a world first, a baby has been born to a mum who received a uterus transplanted from a deceased organ donor, a new study reveals.
There have been eleven previous births to women who have received a uterus from a live donor, usually a friend or a relative, but this is the first time a uterus has been transplanted from a deceased woman. Experts are suggesting that using deceased donor organs could make more transplants possible, potentially opening doors for women who are unable to conceive due to uterine complications.
The baby girl was delivered last December by a woman who had been diagnosed with Mayer-Rokitansky-Küster-Hauser syndrome, which causes an under-developed or completely absent uterus. The woman, a 32-year-old psychologist, was initially apprehensive about the transplant, said Dr. Dani Ejzenberg, the transplant team's lead doctor at the University of Sao Paulo School of Medicine in Brazil.
"This was the most important thing in her life," Dr. Ejzenberg said. "Now she comes in to show us the baby and she is so happy,"
The transplant surgery, which took place in 2016, lasted ten hours and involved connecting the organ to various arteries, veins, and ligaments in addition to the existing vaginal canal. Five months after the surgery, the woman experienced a menstrual cycle for the first time.
The woman became pregnant through in vitro fertilization seven months after the transplant. The donor was a 45-year-old woman who had three children and died of a stroke.
The recipient, who was not identified, gave birth by cesarean section. Doctors also removed the womb, partly so the woman would no longer have to take anti-rejection medicines. Nearly a year later, mother and baby are both healthy.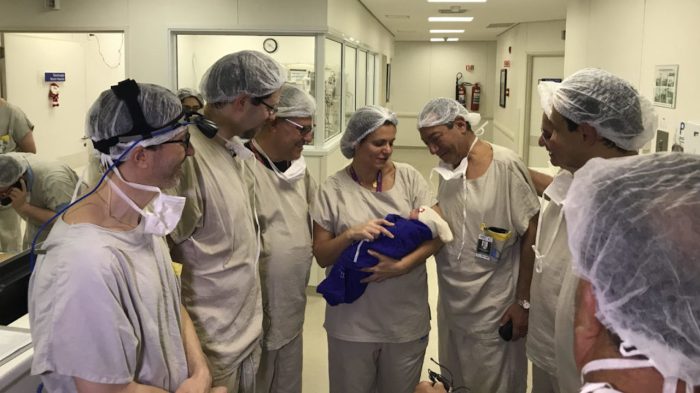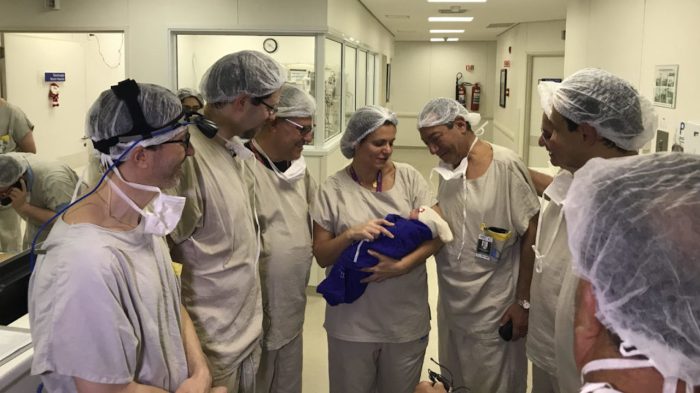 "The results provide proof-of-concept for a new treatment option for absolute uterine factor infertility," wrote co-authors of the study, Dr. Ejzenberg and Dr. Wellington Andraus.
It gives hope to the one in 4,500 women born with an under-developed or absent uterus, and other women with uterine issues that prevent them from carrying a child. It will especially help women who don't have a living relative willing and able to donate an organ.
Source: Hospital das Clínicas at the University of São Paulo School of Medicine