Emergency Room Doctor Settles and Snuggles This Little Guy For an Hour While His Sick Mum Was Admitted
As parents, we are well versed on the importance of multi-tasking. We unpack the dishwasher while making everyone's breakfast while also soothing a grizzly baby while also packing lunches… the list goes on and on.
But this ER doctor might just take the multi-tasking award of the year, if there is one. (and there totally should be!)
Not only did he manage to get this over-tired baby settled and off to sleep while his sick mother underwent emergency care, but he ran the Emergency Room for over an hour with a sleeping bub on his shoulder.
Major props, dude. That takes some serious skill!
After a mum came through a New Zealand emergency room with her young, crying baby, one of the doctors on duty stepped up in a huge way to soothe the child while his mum was getting tests done.
Dr Muir Wallace was running the entire emergency department at the time the mother came in with her child. One of his colleagues, Mike Haden-Jones, shared the sweet story and an adorable photo of Muir and his new little friend to Facebook.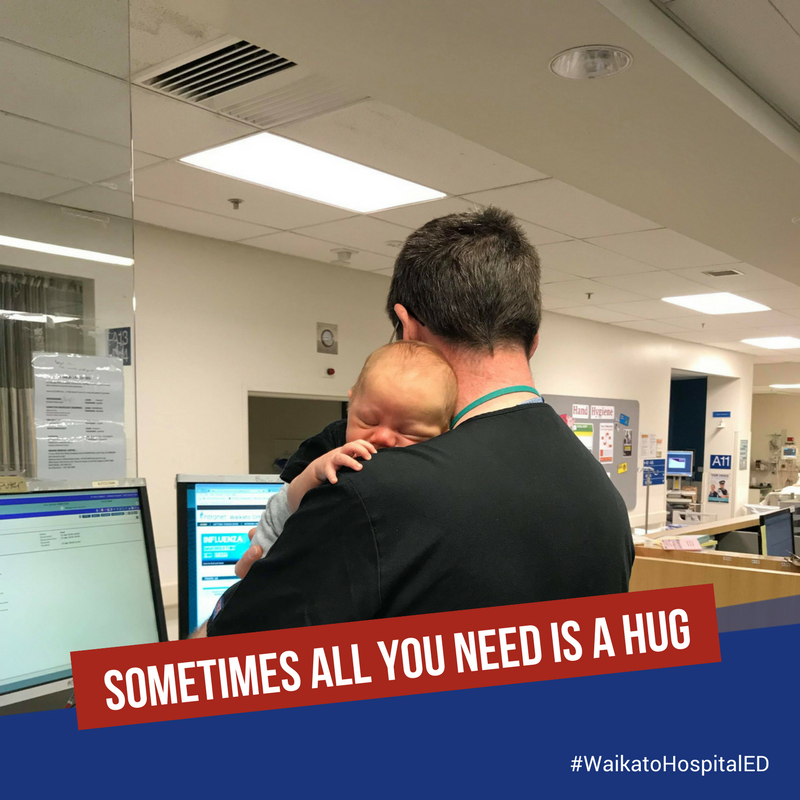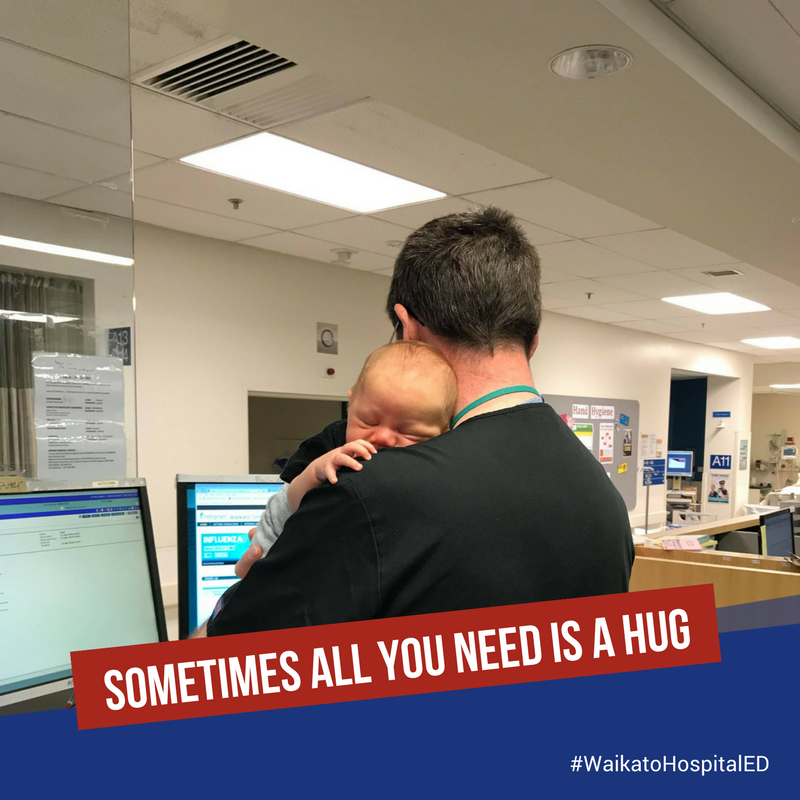 "Morning all, this is a bit different to my usual posts but felt I had to share. The older of the two featured in this picture is Muir – one of our ED consultants. The little guy was here with his mum and badly needed a snooze. Sadly his mum was unwell and needed some tests.
I believe several people tried but Muir was the only one able to settle him. So for about an hour the other day our consultant in charge (of the entire ED) was most definitely multi-tasking. Just an example of the small kindnesses that happen everyday that often go unnoticed.
Thanks to mum for giving permission to post this – I hope you are soon feeling much better – Mike"
The post has been shared almost 300 times, liked over 3000 times and received almost 200 comments, including stories by mums who encountered the dedicated doctor during their own trips to the hospital.
"He looked after my son last night in kids place as he had a burnt face and needed anesthetic to make sure his eye was ok," one mum wrote.
"Such a funny Dr and keep me as ease with step by step of what was happening.
"Thank you Dr for all the kind work you and your team do. You really all are so over worked and under appreciated."
Now isn't that just the sweetest thing you've seen all week? What a beautiful story and a fantastic doctor.