Today we bring you a selection of gifts that would suit baby girls. Some of the items are unisex and would be appropriate for baby boys too. The selection was carefully curated to keep budgets in mind – especially when a baby is unaware of their first Christmas and the finances can be tight when living on one income.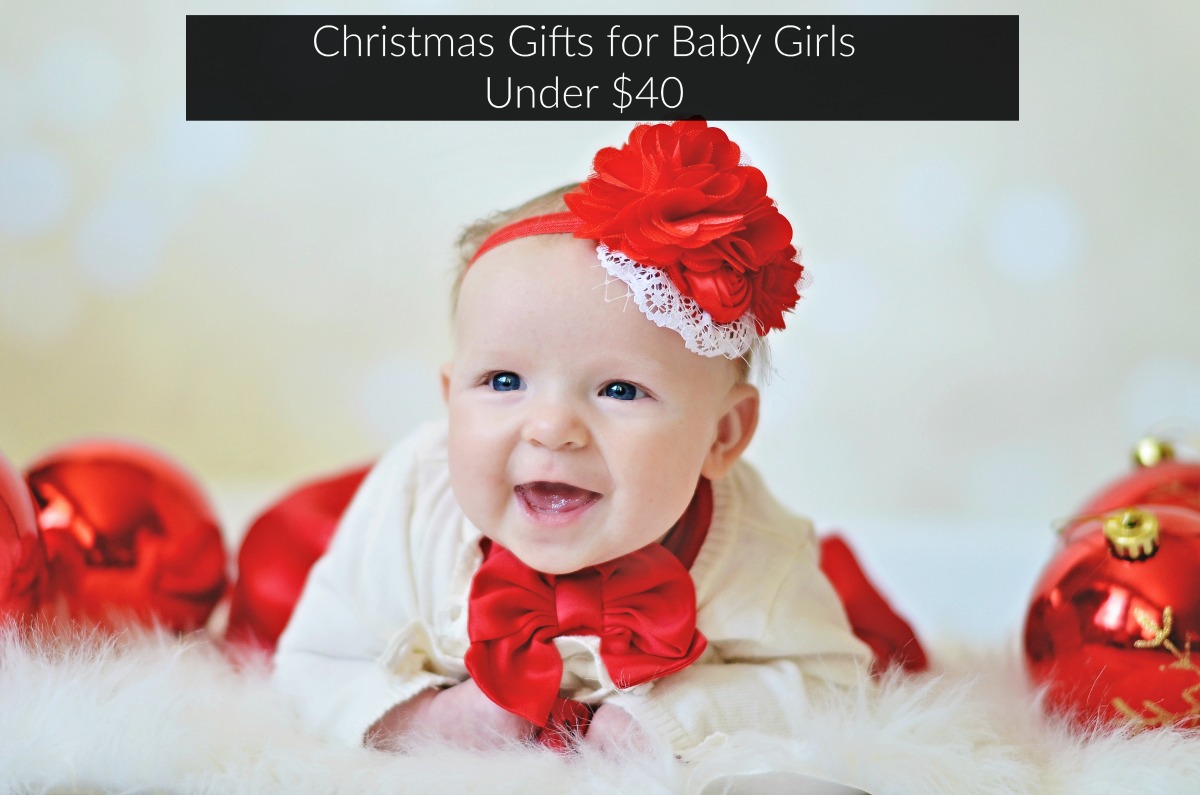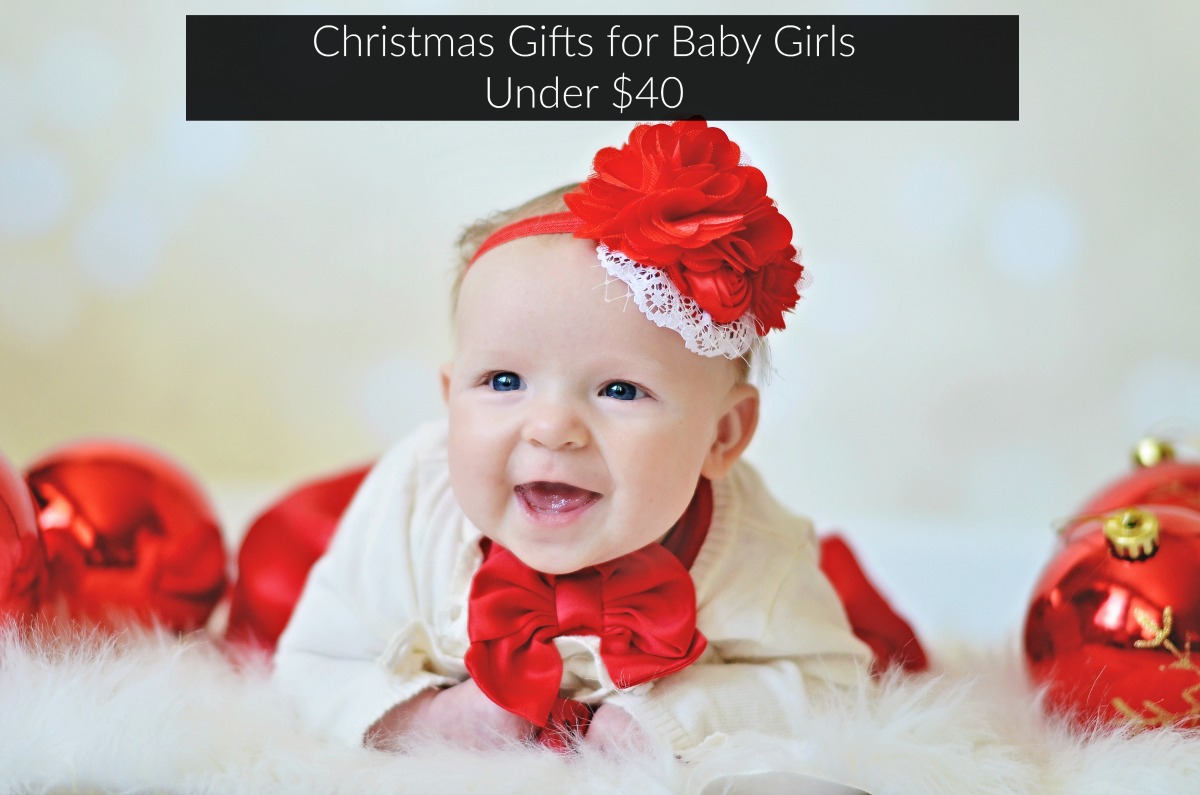 These gift suggestions are great for friends and family who need to buy for a precious grand-daughter, niece or just because.
Hats and bibs are always well received items at Christmas for babies because it's always good to have spares at this time of year.
Books that are touchy feely are a great gift idea for babies too as they learn through their sense of touch. It's also a great bonding time for parents to read to their babies and gets them into the habit of listening to stories from a young age (as well as the learning development that happens through this bonding time.)
There is nothing more cuter than seeing a baby in a romper or tutu, so these have also been included in the gift selection too.
Happy Shopping.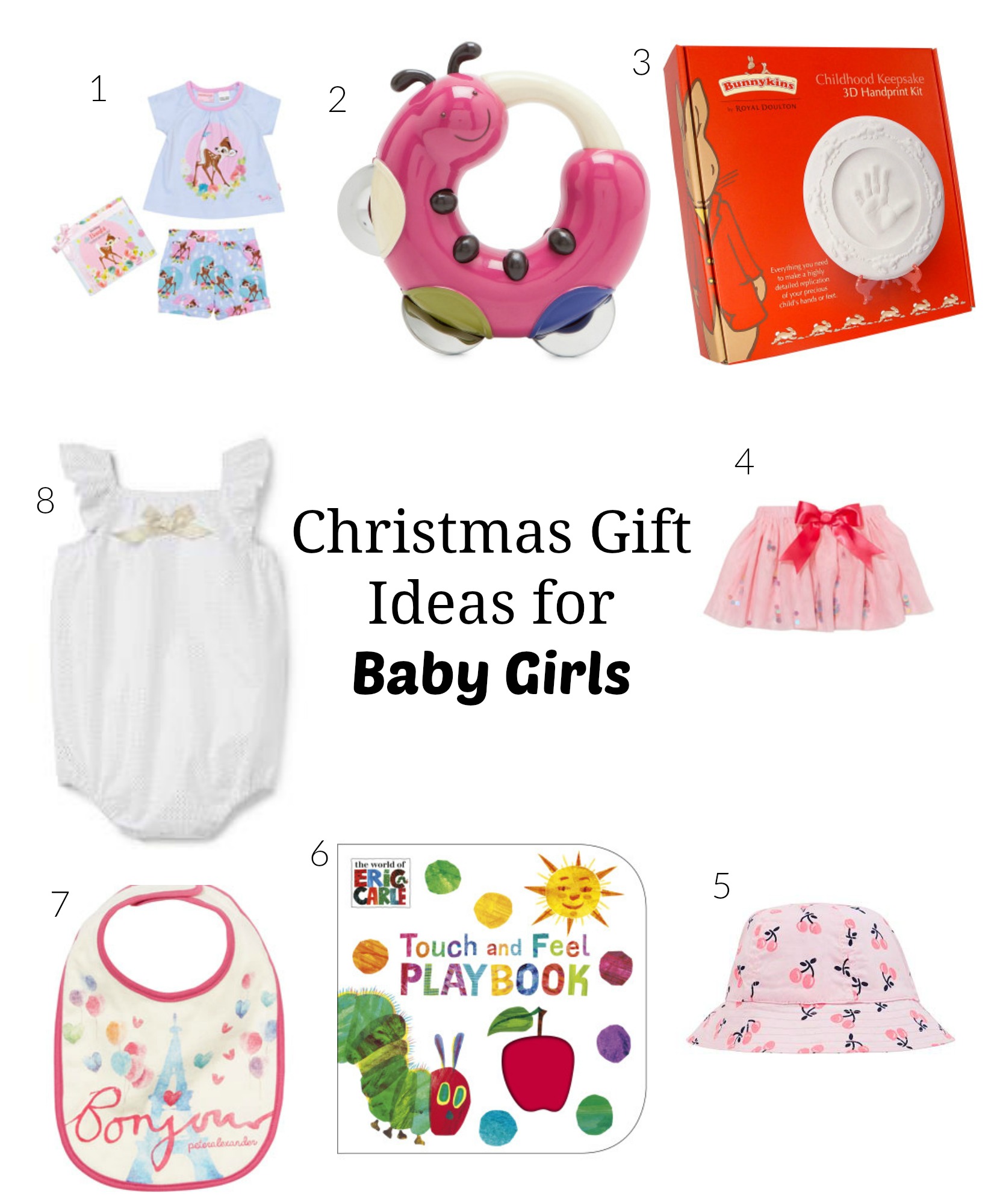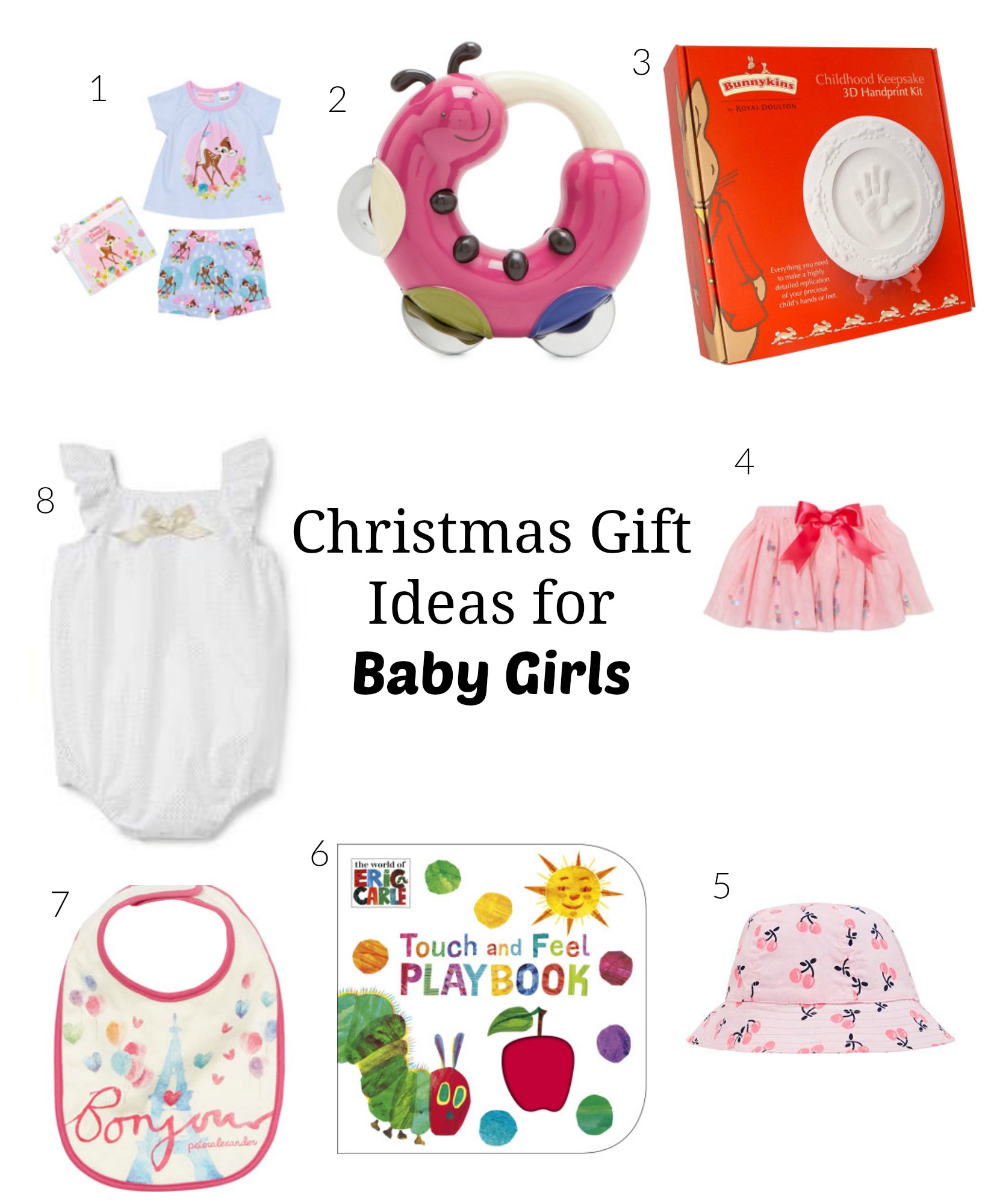 For more gift ideas, why not check out our Christmas Gift Ideas for Baby Boys under $40?
What presents have worked well for your baby as a first Christmas present?
Disclaimer: There are affiliate links on this post. Should you choose to purchase an item, we will receive a small commission at no extra cost to you.