14 Month Old Conjoined Twins 'Doing Great' After Separated in Extraordinary 11-Hour Surgery
Conjoined twin sisters Amelia and Sarabeth Irwin are recovering well from a miracle 11-hour surgery successfully separating them.
The little girls each had their own arms, legs, and heart, but their abdomens and livers were connected.
Mum Alyson Irwin learned that she was having conjoined twins at her 20-week ultrasound. Despite the extremely slim odds of the girls surviving delivery, Alyson gave birth to her miracle babies via c-section. They weighed 4.2 kilograms or 9 pounds, 4.5 ounces together.
"I remember them briefly putting the girls on my chest. It was very sweet and special being able to hold them and see them for the first time," Alyson said.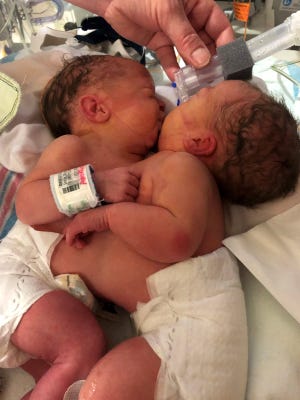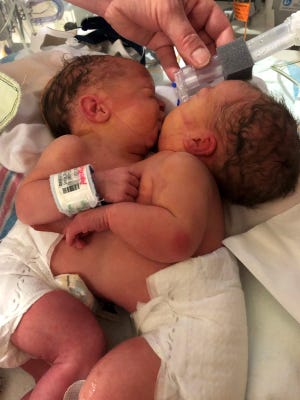 As the girls got bigger, Alyson and her husband Phil began to discuss a separation surgery. Two teams of surgeons — one for each girl — and more than a dozen other medical staff spent months planning how they'd safely separate Sarabeth and Amelia, giving them a chance at independent lives.
Because of COVID-19, the couple waited in the car outside the hospital during their surgery, getting frequent updates. They were thrilled when they got the news that it had gone so well.
"For everyone in the room, it was a very emotional and extraordinary moment when the last incision was made to separate these girls from one to two," said Dr. George Mychaliska, who led the surgical team at C.S. Mott Children's Hospital in Michigan, in the US.
Six weeks post-surgery, Amelia and Sarabeth now have matching scars that run down the center of their chests, forming a question-mark-like shape over their bellies. Doctors even had time to construct a belly button for each of the girls.
They may need additional surgeries as they grow and their bodies develop, but doctors are optimistic that Sarabeth and Amelia will grow up to be just like any other kids.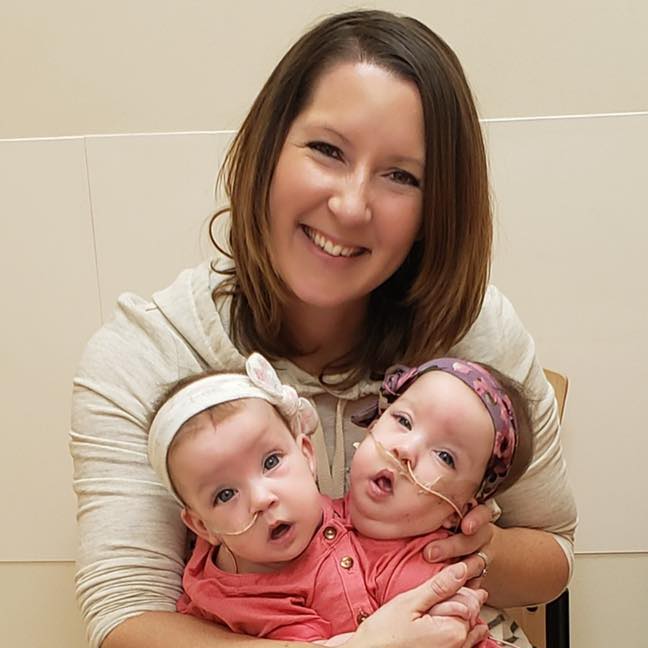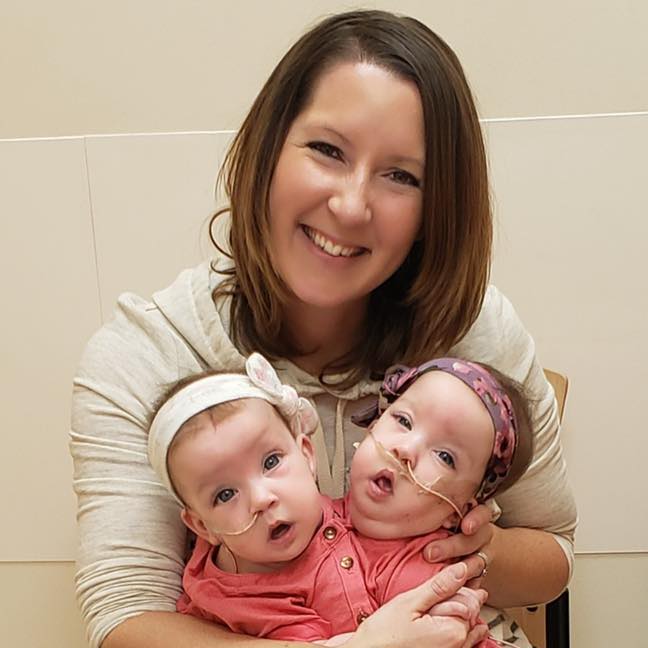 Congratulations to everyone involved in helping these adorable little girls live long, healthy lives. What a wonderful story.
Source: Alyson Irwin