A couple from Michigan in the United States have eagerly been awaiting the arrival of the precious baby – their 13th.  Already parents to 12 boys aged between 22 and 3 years old, Jay Schwandt couldn't help but admit to ABC News that he was hoping to have a girl.  The couple have stuck to their tradition of keeping the gender of their children a surprise until birth, however Kateri admits she had just assumed she would be having another bogy.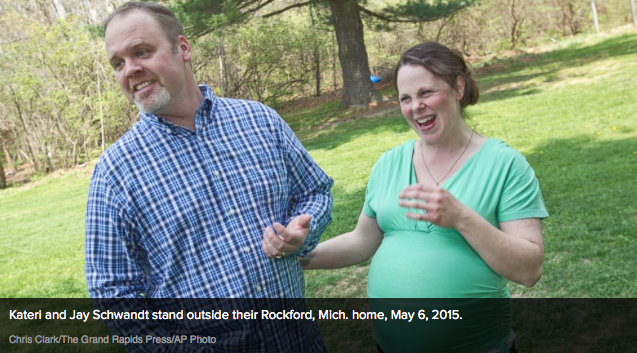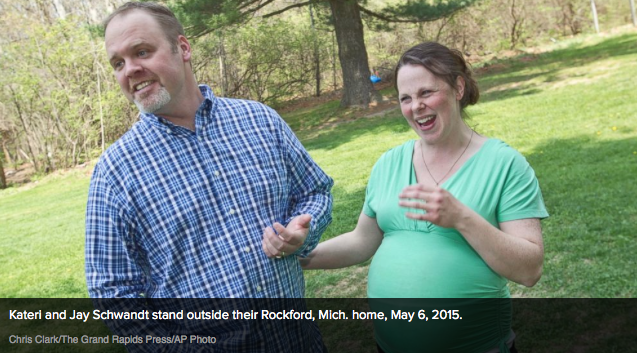 Kateri's assumptions were right when last night, at a few days past her due date she gave birth to a healthy beautiful boy weighing 8 pounds and 15 ounces.  Kateri has reported that she is feeling "pretty good" and her husband has admitted "being a dad, having 12 boys, one more boy is pretty cool".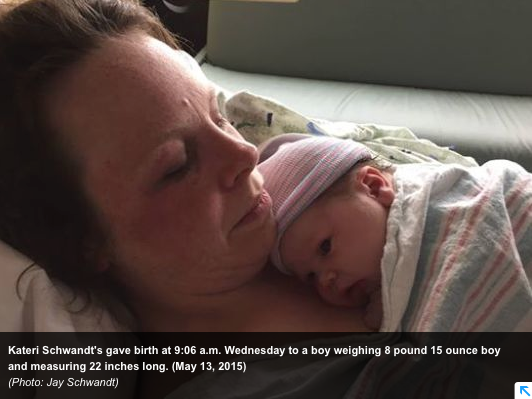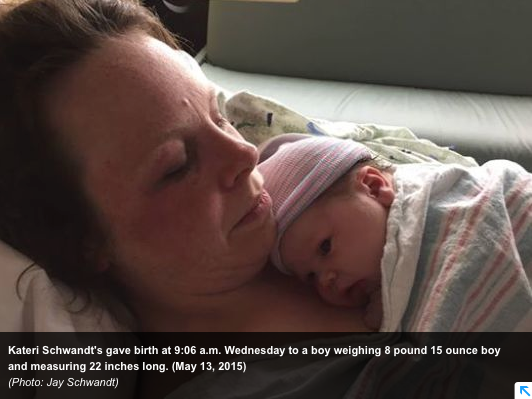 Their gorgeous new little man is yet to be named, with the couple stating their other children will need to agree on any name they choose.  When asked if they would consider adding another child to their ever growing family Jay has said "you can never say never."
wife was "pulling for another boy because that's in her comfort zone."
The Schwandts manage their household of rough-and-tumble boys through a system of flow charts and chores.
"There's a lot of activity, a lot of commotion, a lot of chaos, but there's also a lot of love," Kateri Schwandt said.
As for whether there will be a baby No. 14, Jay Schwandt said: "You never say never."