Guest post by Bel Messer
Talking to Children About the Birds and the Bees, and Other Difficult Topics.
'How do you make a baby?' is a common question we are asked by our little one's usually from the age of about four. It is such a simple question to ask and yet the answer is in fact far from simple.
Penises, vaginas, sperm uhgggggg. Where do you start?
It can prove tempting to give an off the cuff answer whilst you sort out a good response. 'The stork bought you to us', 'you came down the river in a basket', 'we found you on the doorstep'. But actually, giving factual age appropriate information doesn't have to be the embarrassing conversation you are imagining.
I have three gorgeous children. My first two are girls and they were both naturally conceived.
I wasn't ready to have the 'talk' with them until they were aged 9. I'd always explained to them the basics about their private parts and that they are just that, private. Not anyone else's to touch etc.
As a parent we know our own child, we know when the timing is right to begin conversations such as this. I used an old book I found in a book store to help me explain to them about natural conception, pregnancy and birth. (very old school – ugly adults – weird looking bits – you know the books)
We joked a little about the funny looking parts and I made it a light hearted event, so as not to create an embarrassing memory to be forged into their psyche.
We got through it and thankfully I must have done a reasonable job as my girls still feel comfortable coming to me with their questions or to tell me about the uninformed nonsense they hear in the school yard.
Then fast forward a couple of years and we conceived a son using IVF.
I got to thinking about the day I will explain the 'birds and the bees' to him. Now this was going to prove difficult, as he wasn't conceived the same way my girls were. Of course he will need this same information, but incredibly, he was created in a laboratory. With the help of a scientist, under perfect conditions. He was frozen, defrosted and then placed back inside of me to grow.
How on earth do you explain this to a young child?
It was then that I decided to write a children's book about IVF conception. You see I'm a complete doer. I dive right in.
I invited my friend who has naturally conceived children but whom also became the first legal altruistic surrogate of twin baby IVF girls in Queensland in 2011 to join me in creating this book series called I Am Extra Special.
Together we wrote An IVF Story. (www.iamextraspecial.com) It is a beautifully illustrated story book for young children from age five to read with their parents when they decide to explain their IVF conception.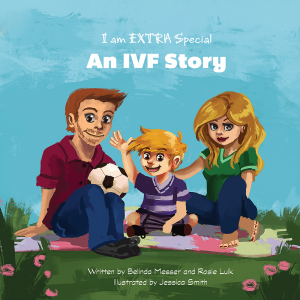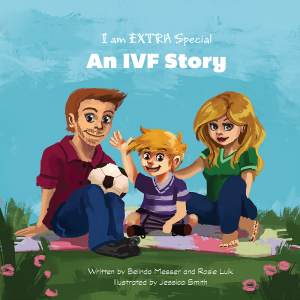 Shipped all around the world it has been wondrously received and we were overwhelmed with the requests from families to go a few steps further and create a book that is all conceptions inclusive.
We figured, we'd done the hard yards once, creating, self-publishing and marketing a book to a niche' market was no easy task. But the reception from families all over the world was so strong that we dove right in and did it again.
So we went there. Sex. Yep we wrote about it. Tastefully, and for young children. Mindfully with minimal embarrassing words or pictures.
We called it the 21st Century Guide to the Birds and the Bees. It is completely appropriate and enjoyable for children to read with their parents from age 7 and upwards or whenever a parent deems timely.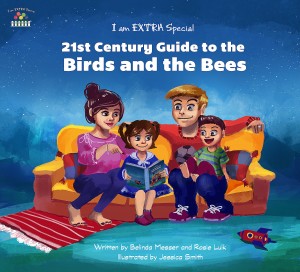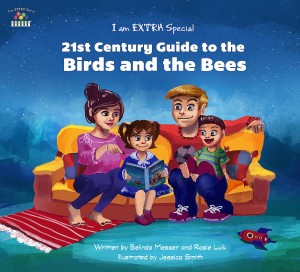 Again beautifully illustrated and with simple and engaging dialog we explain sex, IVF, IUI, surrogacy and the use of a donor. Also from pregnancy to birth a young child will be given the knowledge of how a baby can be made in the 21st Century.
Our books are a must for any parent wanting a helpful and creative tool to assist them in starting that tricky conversation.
What's next on our to do list of taboo or tricky children's book topics… I have a couple up my sleeve. Stay tuned.
Facebook: I am extra special
Instagram: I am extra special