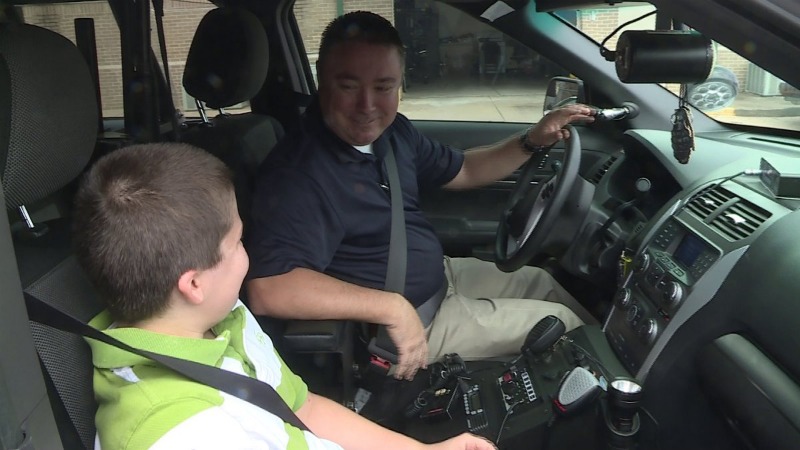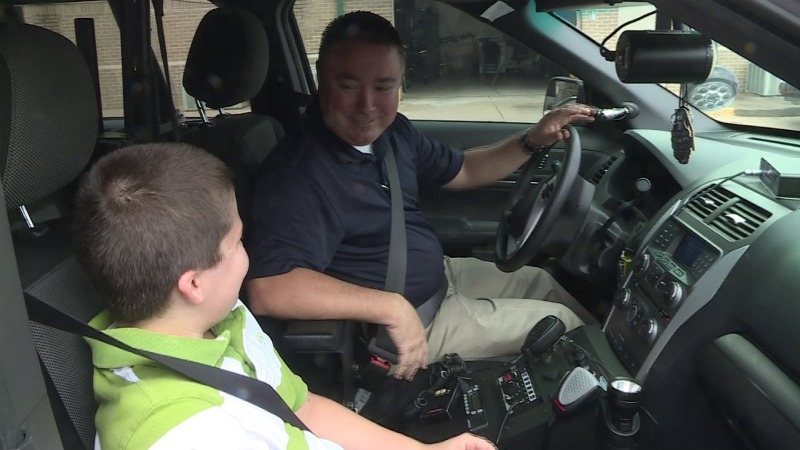 Beyond The Call Of Duty – This Police Officer's Response to Child Abuse Will Make You Teary
In a world where child abuse is on the news daily, we can forget the effect it can have on a child's life and a society as a whole.
We know as parents every child is valuable, but sometimes, children are raised in an environment where they aren't treated right or given the opportunities to flourish into the beautiful human being they were created to be.
This story will touch your heart as it has touched mine and is a beautiful reminder there are kind people in the world who step in and heal the brokenness these children find themselves in.
In 2015, Poteau Police Officer Jody Thompson had pulled into the parking lot at his work when a call for child abuse went out. The officer decided to accompany the on duty officers to the call out to give any assistance.
What Thompson was confronted with was horrible.
"When I seen him. When I seen him in that house..I knew," Thompson said.
The moment Thomson laid eyes on the 8-year-old boy, he knew he met his new son. There was no way the officer was going to leave the boy's side.
Poteau Police Chief Stephen Fruen, described the scene Thompson walked into when he first met the boy.
"Based on some of the case facts, when we found him he was bound by his hands and feet with rope and had been submerged in a trash can, held in the shower," Fruen said. "They weren't feeding him. He didn't have much to eat. I think what he did get to eat he got at school. Bruises, he was covered in bruises from head to toe."
It was a heartbreaking and confronting scene to walk into.
Yet to Thompson, the rest is kind of history because he knew he could never let the boy be treated that way again.
Thompson and his wife adopted John Thompson and gave him a life that would not have been possible if he had stayed where he was.
"He means everything in the world that we live in. He's the strongest person I've ever met. He means the world," Thompson said.
John has excelled at life and is a straight A student in school. He's also in the gifted and talented program at his school.
When John was asked what his dad meant to him, he responded thoughtfully with this beautiful response, "He was helpful to me. He's the reason why I'm here right now."
John isn't the only child Thompson and his wife have adopted.
When he and his wife were going through the process of adoption, John found out his biological mum gave birth to a baby girl in jail. The Thompson's adopted her as well, so John and his sister could remain together.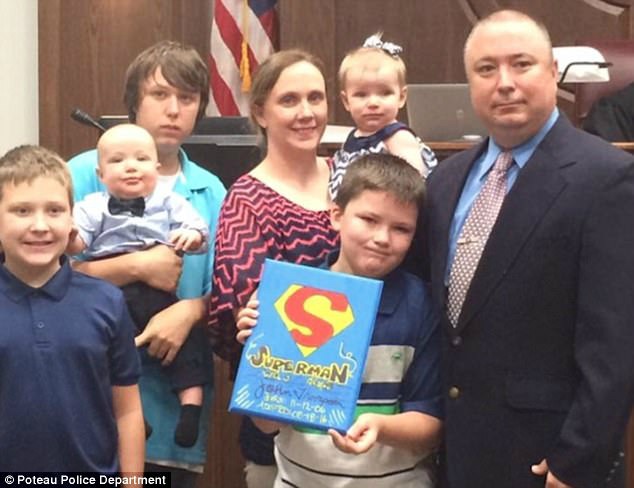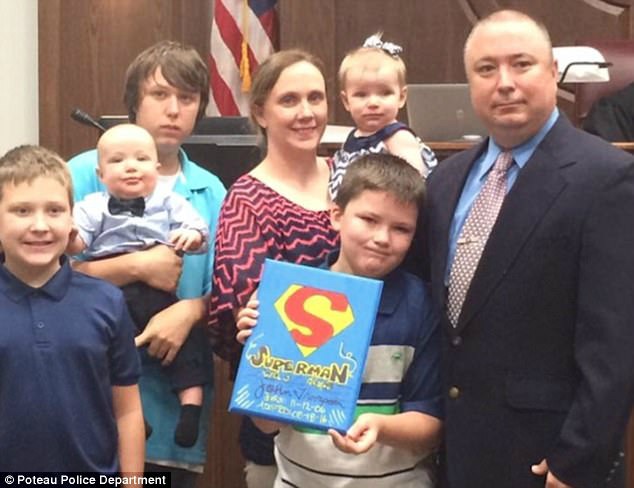 Thompson explained, "We picked her up at the hospital. She was barely 24 hours old and we brought her home."
What an amazing family. It shows that love and compassion are thicker than blood and Jody Thompson is a man that will go above and beyond the call of duty.
"All of us can sit back and say we would do the same in that situation, but to come through with it and to do that, that's a measure of a man – and a very good police officer," Fruen said.