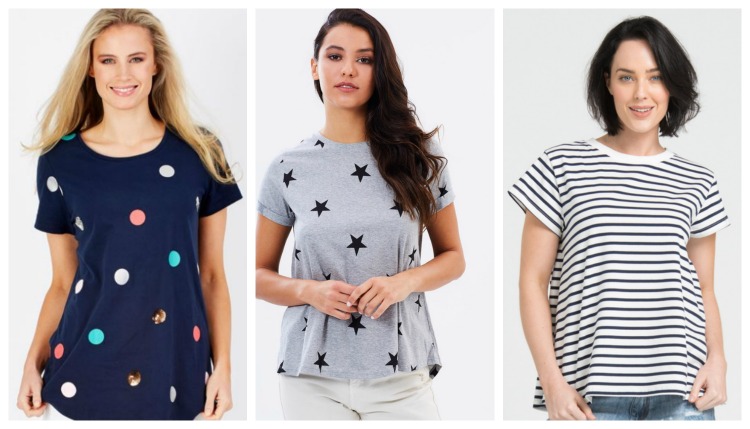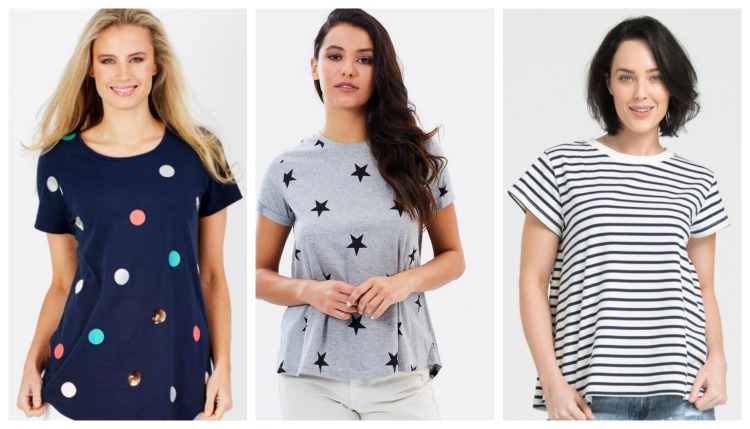 6 Patterned Tees to Add to Your Wardrobe
A jeans and tee outfit is usually a stock uniform most mums wear day in and day out. It's easy to pull on each day and requires little thinking. It's one of my go-to outfits when I'm not fussed on what I wear for the day.
Even though I may still be feeling the tail end of winter, summer is coming and new season spring and summer stock has been slowly arriving in stores. While I can't wait to add a few pretty dresses to my wardrobe, I'm always on the lookout for everyday staples that will get me through my week.
One of my favourite ways to 'jazz' up a standard jeans and tee outfit is by wearing a patterned tee that does all the talking.
I'm excited by some of the patterns I'm seeing this season with stars, polka dots and the classic stripes as part of the current offerings.
If you want to update your tee wardrobe, I've found 6 printed tees to add to your mum uniform. I've already got two of these tees in the checkout!
1. Keira Short Sleeve Tee in Leopard Print $19.95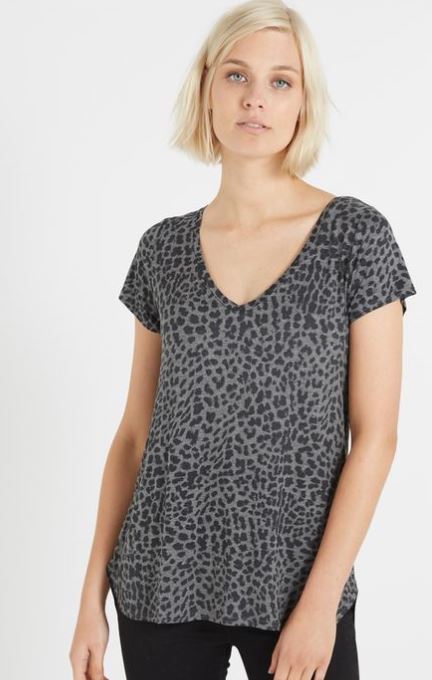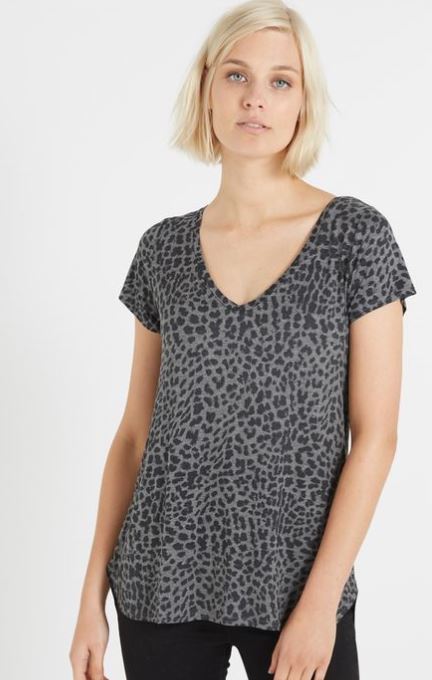 2. Elm Carnival Tee in Navy $69.95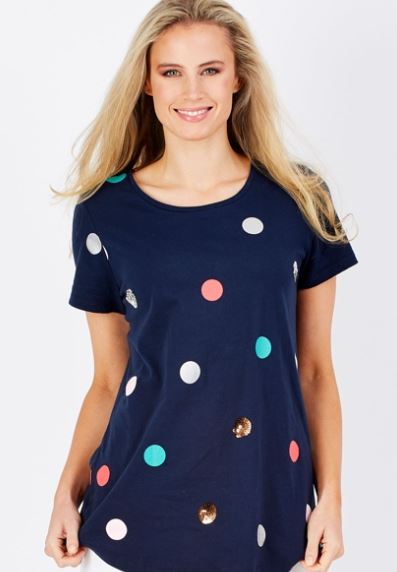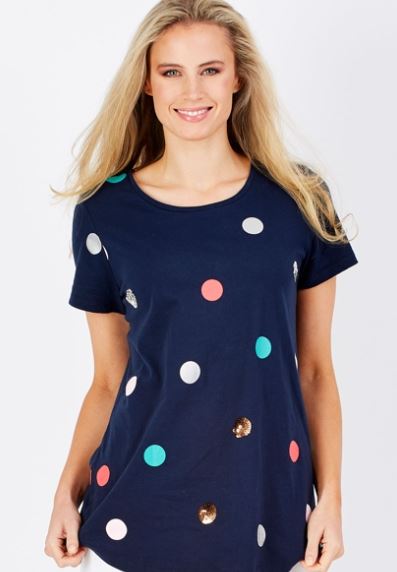 3. Chester Star Tee from The Iconic $69.30 (on sale)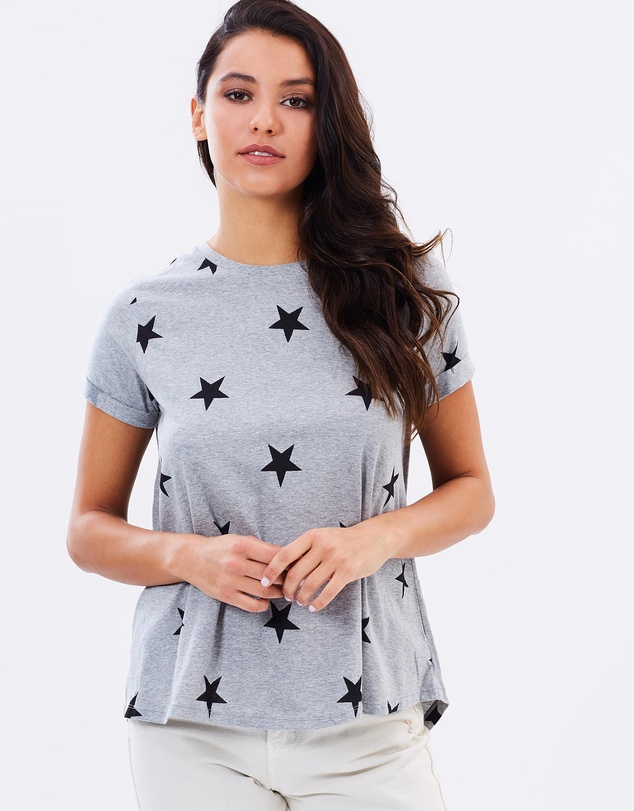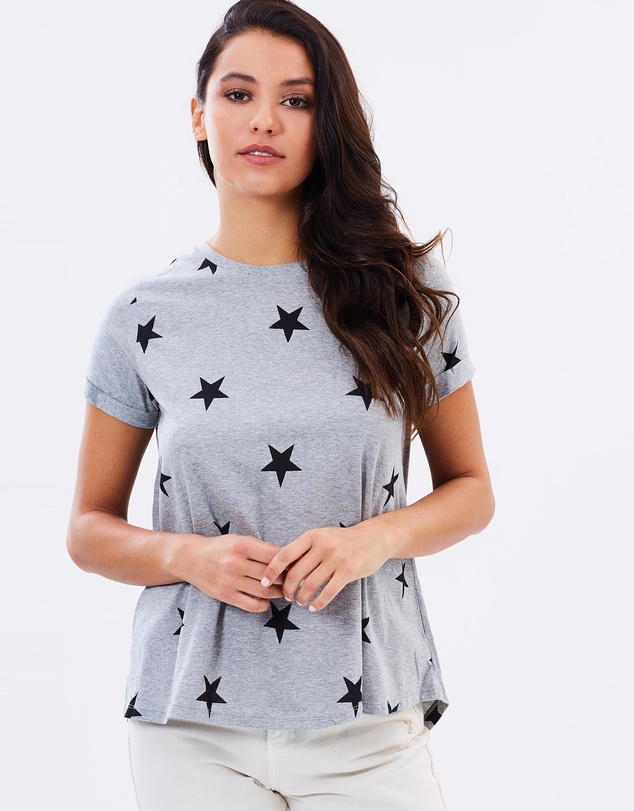 4. Sunny Girl Star Tee $39.00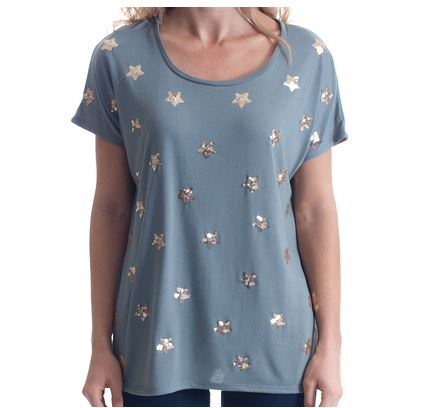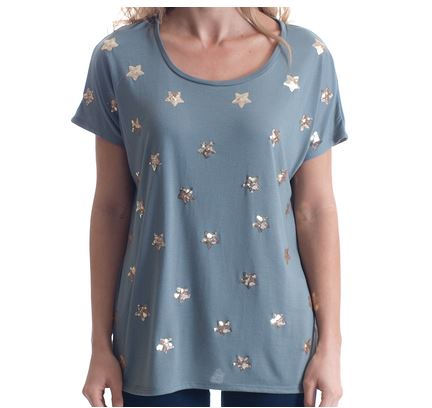 5. Elm Bananas Tee $69.95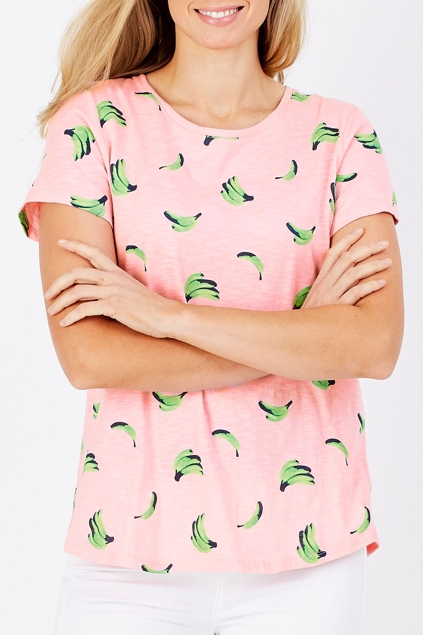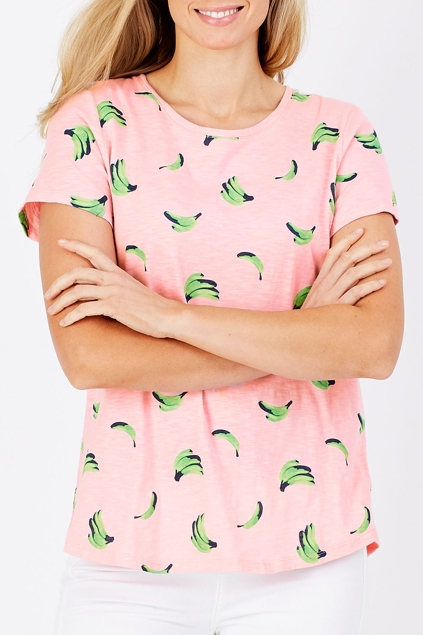 6. Bohemian Traders Swing Tee $59.95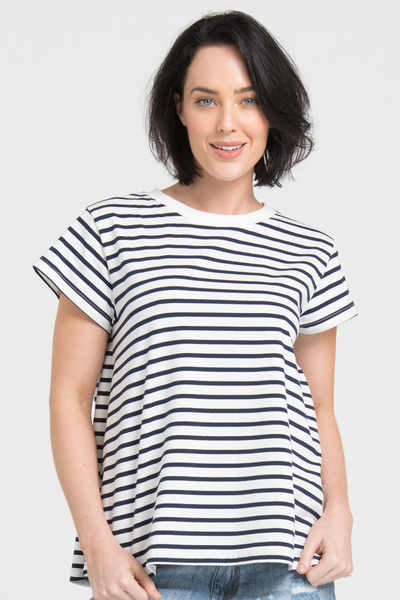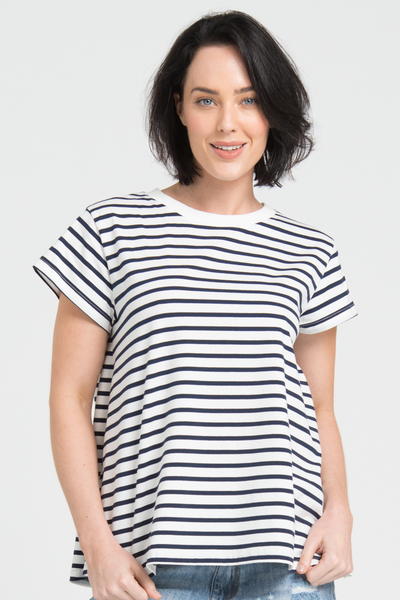 Disclosure, there are affiliate links on this post. Should you choose to purchase an item, we will receive a small commission at no extra cost to you.