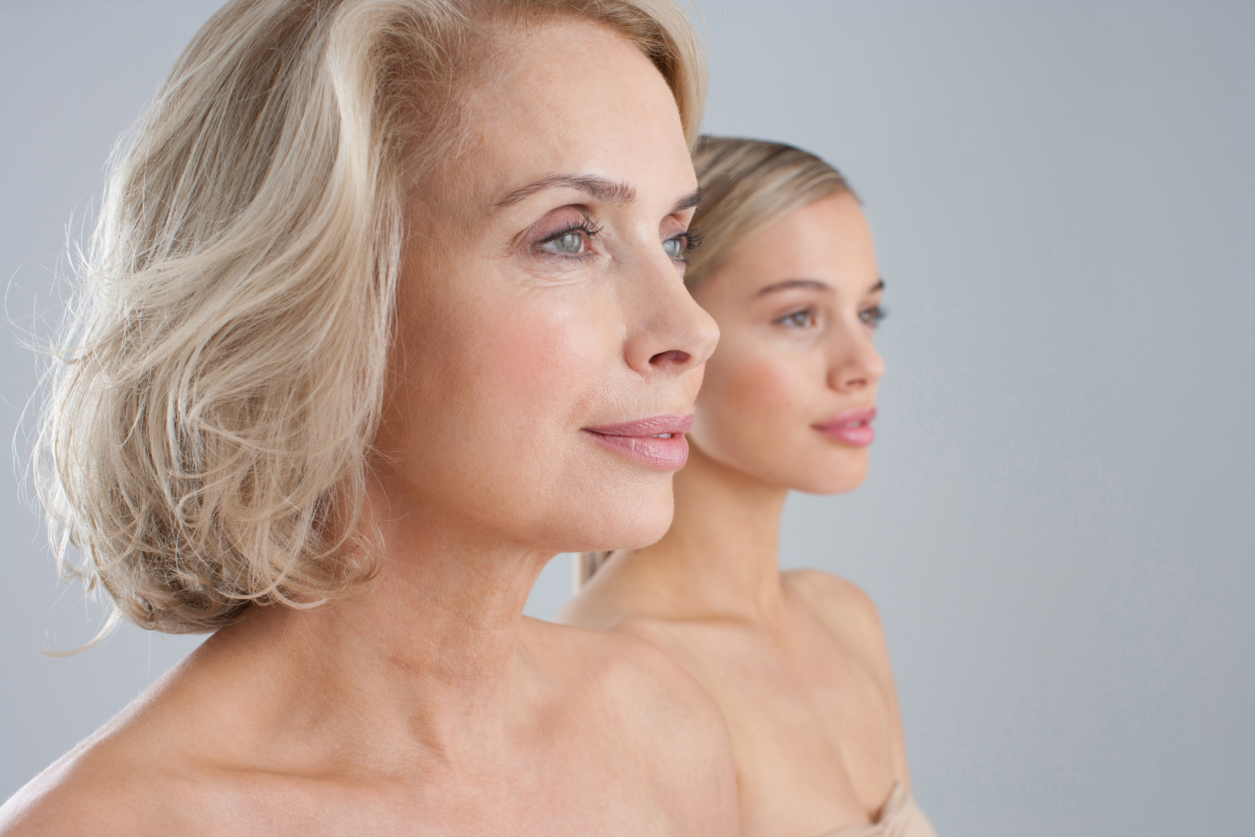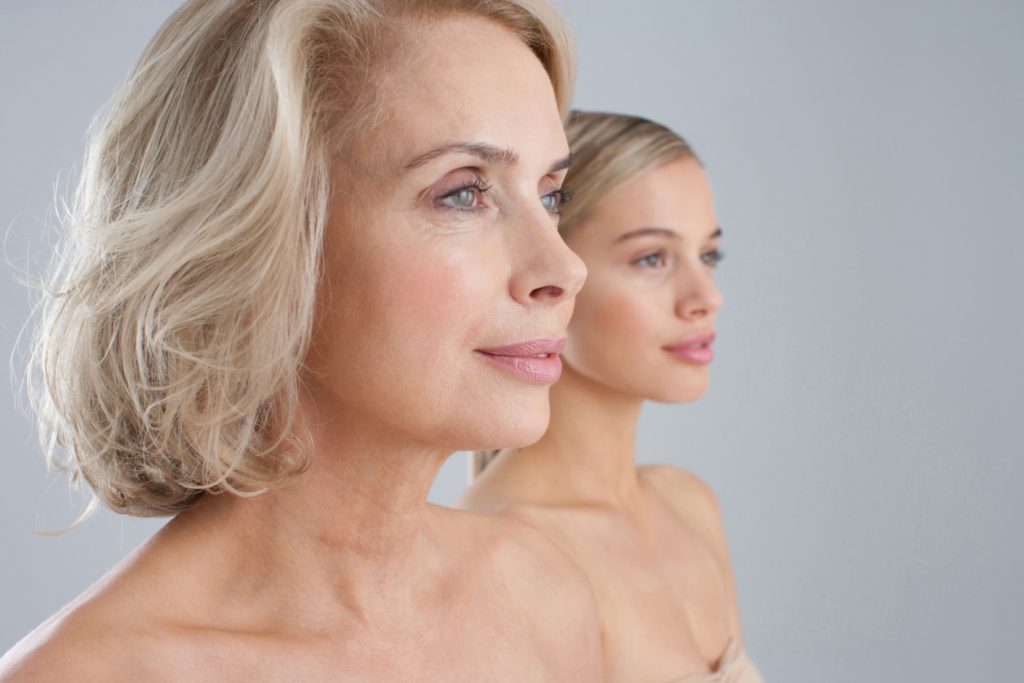 Win a Collagenesis Collection Worth $212 for Mothers Day!
Collagenesis Inside Out – Marine Collage Peptide
Our Marine Collagen Peptides are clinically proven to make skin look better and younger!
In a double blind, placebo controlled clinical trial, this powerful collagen peptide not only increased moisture content in the skin, it actually made patients look like they had less wrinkles. Skin looked firmer, pores looked smaller and a dramatic visual change to texture had skin looking smoother, more even and dramatically younger.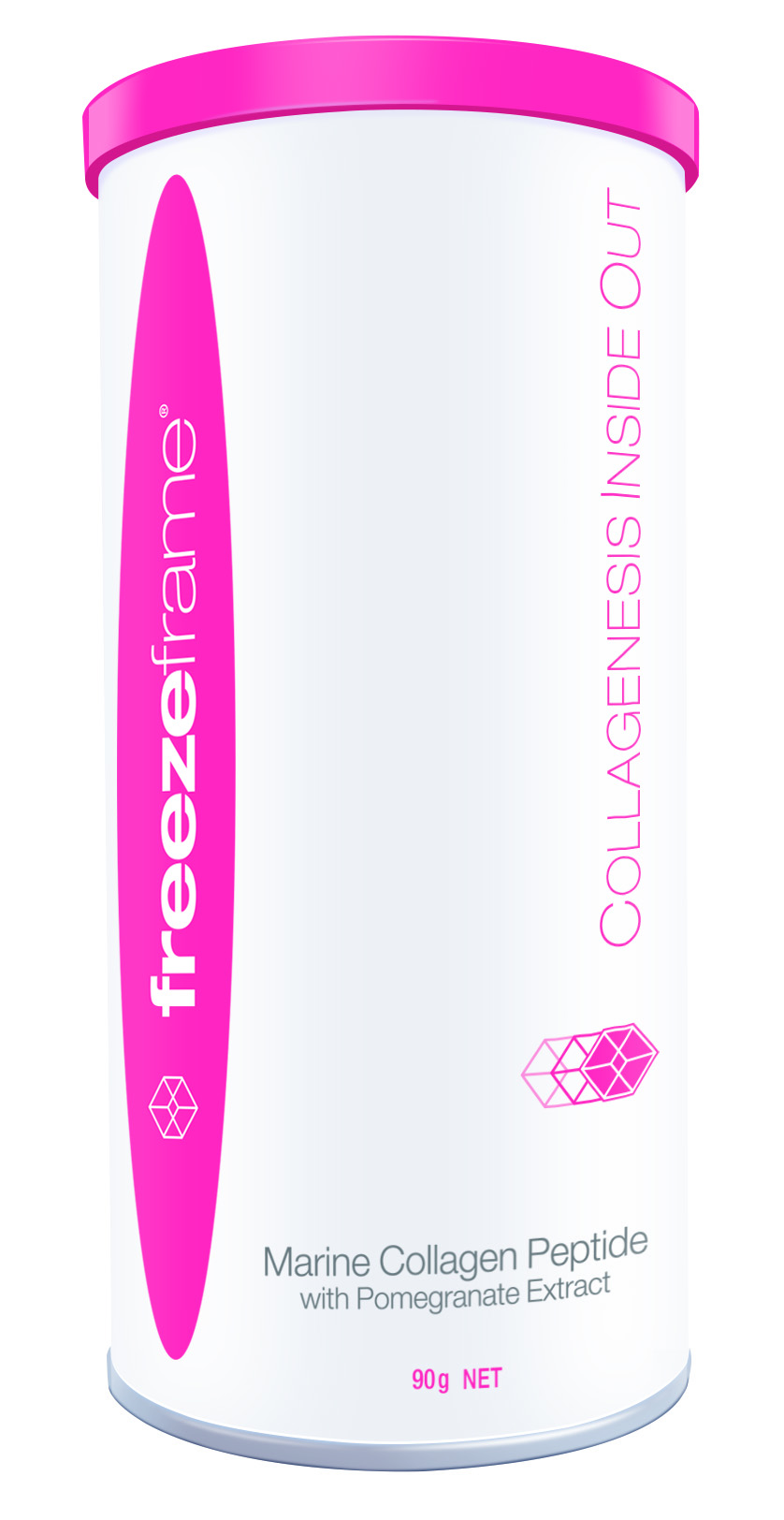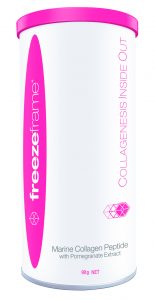 All in just 4 weeks, with results progressing to even younger looking skin at 8 weeks.
Drink your way to younger looking skin, hair and nails!
Here's some exciting news. Whilst a woman of menopausal age can lose 30% of her skin collagen in 5 years, a woman taking COLLAGENESIS INSIDE OUT daily for just 8 weeks can look 4 years younger.
In one clinical trial, participant's skin underwent digital analysis with VISIA, the global leader in imaging for scientific research. The results revealed that roughly 4 years worth of wrinkles were visibly smoothed and rejuvenated in a 2 month period, according to a scientific measure called the regression equation.
The other exciting results from the trial is that COLLAGENESIS INSIDE OUT Marine Collagen Peptide is also proven to make nails look longer, healthier and stronger and make hair look thicker, healthier and stronger.
Collagenesis Day & Night
REVERSE 20 YEARS OF GLYCATION IN JUST 4 MONTHS!
Discover the 24 hour collagen cocktail which boosts collagen and elastin around the clock and is clinically proven to reduce visible wrinkles by up to 96%
Our anti-glycation complex breaks down the AGEs which damage collagen, reversing glycation by 20 years!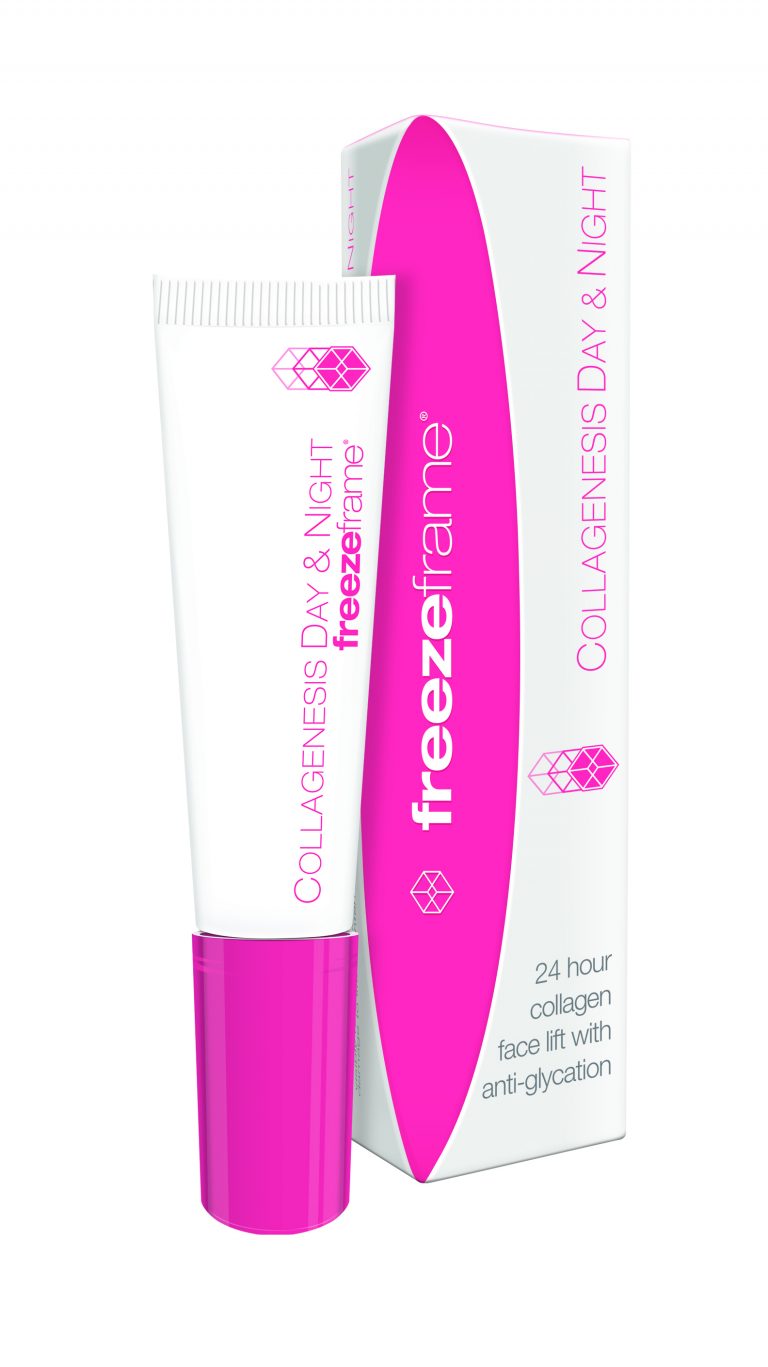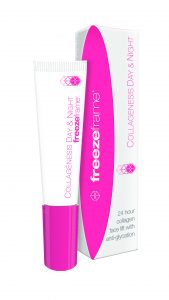 You might know that many of the signs of aging skin are due to a breakdown in collagen. What you might not know is that much of that breakdown is due to Glycation – a process whereby sugar created AGEs (Advanced Glycation End products) attach to collagen and elastin proteins in a process called "cross-linking", which reduces their flexibily and functionality and results in the appearance of wrinkles, sagging, discolouration and aged looking skin.
New research reveals the synergy of 2 natural "AGE-breaker" like actives can reverse visible signs of glycation damage in the skin
AGE-breakers are compounds which can break the AGE/cross-linking cycle. COLLAGENESIS DAY & NIGHT contains an exclusive complex of ingredients including a breakthrough combination of Red Sage Extract and Niacinamide, which has chemical properties close to known AGE breakers. In the most thorough research ever performed on an anti-glycation skin care product, this combination has been clinically proven to help correct the visible signs of glycation with clinical trials intubo, invitro and invivo. The exciting results showed a reversal of the visible impact of glycation equivalent to 20 years in just 4 months.
Collagenesis Mask
THE POWER OF OXYGEN + COLLAGEN
Discover the power boost collagen production & oxygenate your skin with this express oxygen facial infused with essential marine collagen peptides and fucoidans.
The battle against the number 1 cause of aging skin.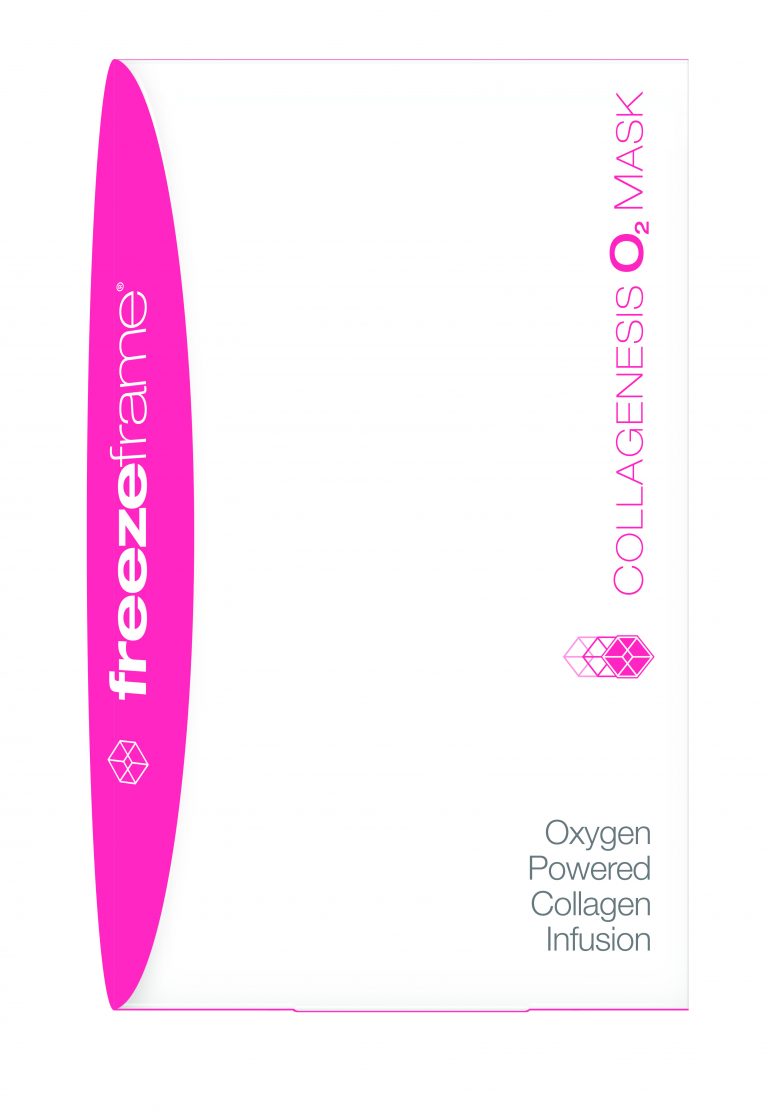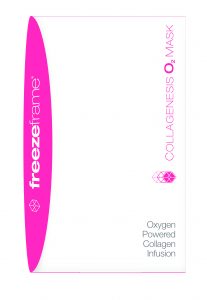 Did you know that your skin is made of about 75% collagen? Explains why collagen is so essential for young, firm and wrinkle free skin. It also explains why collagen loss is the number 1 reason we lose that tight, firm jawline and those wrinkles start to appear.
From as early as our twenties, we start to lose the collagen essential to maintaining young, firm looking skin. By the time a woman reaches menopause, she can lose as much as 30% of her skin collagen in just 5 years!
Now, the Collagenesis range by freezeframe arms you with the tools essential to repair and prevent collagen loss from the inside out.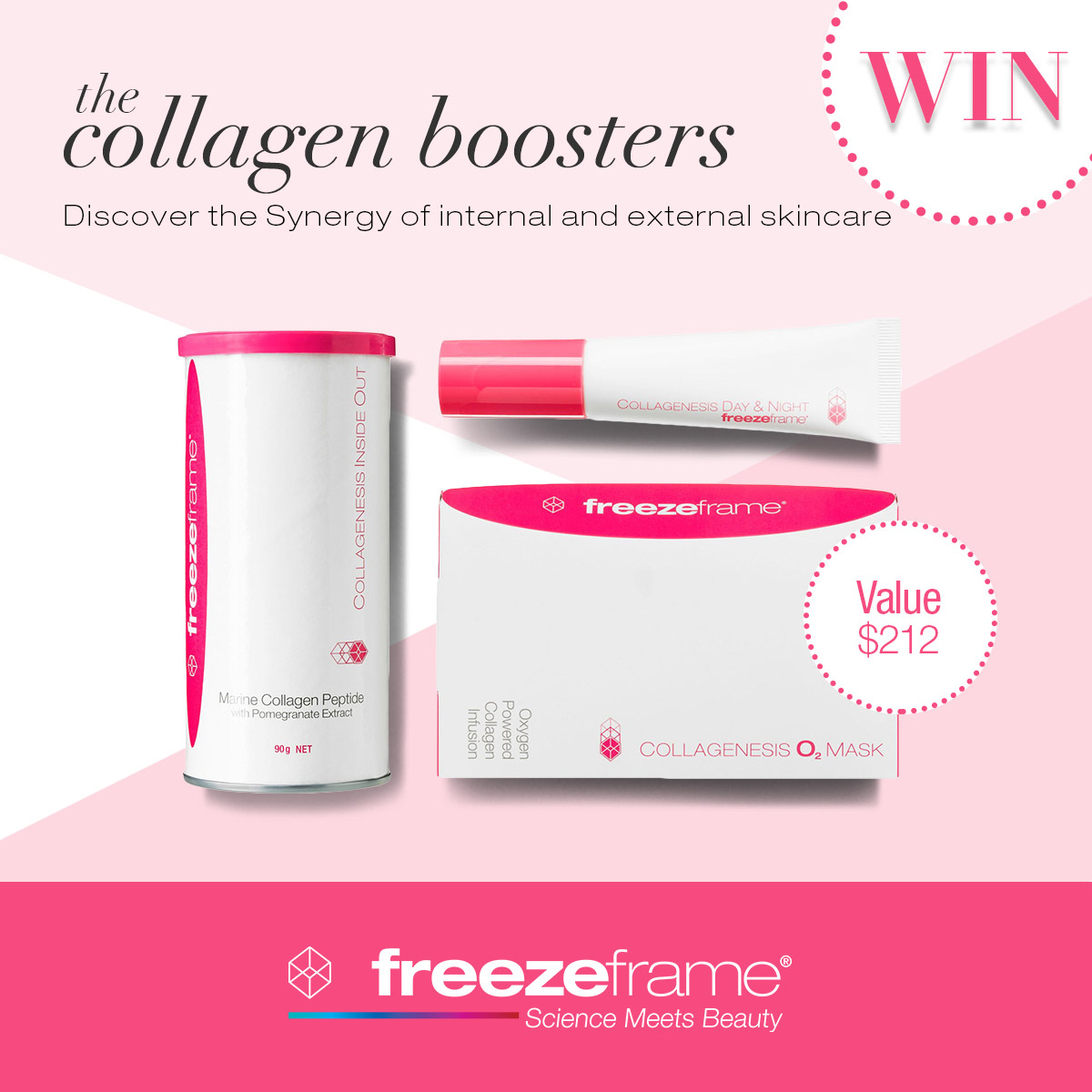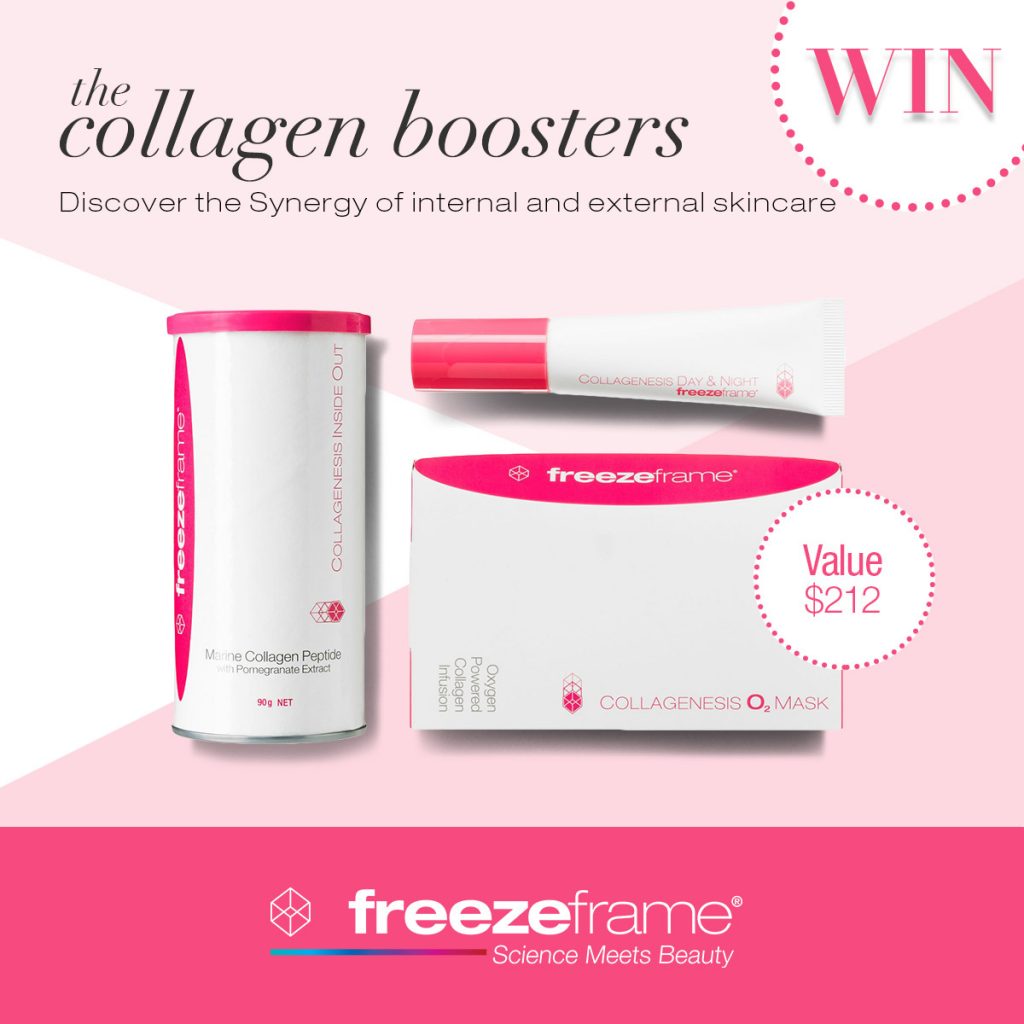 Thanks to our friends at Freeze Frame we have an amazing Collagensis collection worth $212 to give away to one of our lucky readers. Simply enter below and good luck. x
Win a Collagenesis Pamper Collection for Mum