One of our goals as parents is to build up our children up so they have the confidence to face the challenges the world will throw at them.
One mother has shared a touching video of a 'mantra' she gets her twin six-year-old boys to go through before they head to school each day.
Alisa Latto, the boy's mother, shot the video and uploaded it to her blog's Facebook page where it has had over 64,000 views.
In the video, Mrs Latto gets the brothers to share their best qualities in the mirror. Almost like a pep talk, the mum stands in between the two boys as they tell themselves they are beautiful, respectful and strong.
'Are you ready for a big positive day at school?' Mrs Latto asks her boys, before telling them to repeat her words.
'I am strong,'
'I am grateful for what I have. I try my best. I work hard. I am amazing. I am kind.
'I am beautiful. I am respectful. I'm not better than anyone else – and no one is better than me.'
In the middle of the video, the boys finish off Mrs Latto's sentences.
'If I fall…,' she says. 'I get back up,' they finish.
'Because I am…' she continues, with the boys replying with, 'Resilient!'
After the 'mantra', she asks her sons if she has forgotten anything and one of her sons says, 'Yes, I am smart.'
When the Daily Mail Australia contacted Mrs Latto about her video, she explained that she wanted her boys to start their day with 'positivity and a positive message.' Their routine was a great way to build her children's self-esteem.
'They love it,' Mrs Latto said.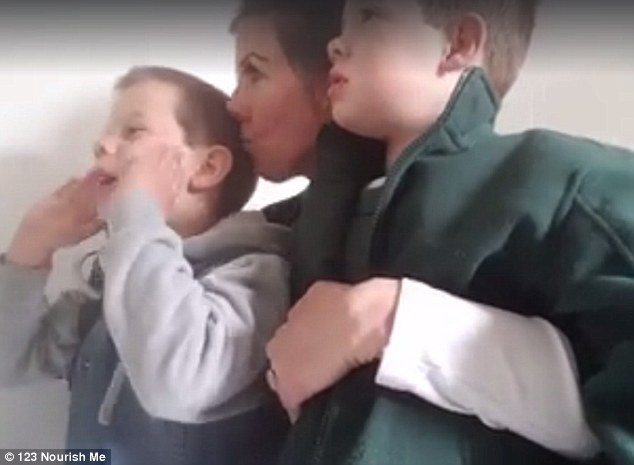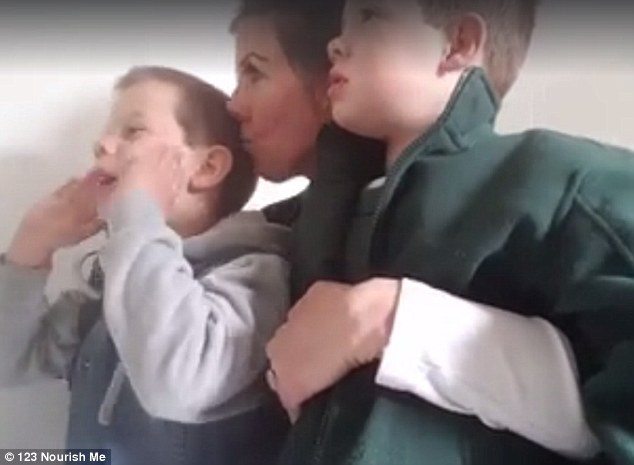 'When we are having issues during the day we can turn back to it. When they're having arguments or conflicts – as twins they can be competitive – so going back to that morning message about not being better than others is helpful,' she added.
'We talk about things we're looking forward to, we think about something lovely or exciting, it could be something at school, and then we talk about something that we're grateful for. For the boys it's usually a toy for or something like that.'
Without realizing or meaning to, many parents give off negative messages to their children when they tell them off. Kids internalize their parents words and this is what they build their self-confidence on.
The mum also runs a website called 123 Nourish Me which encourages healthy living.
'How we feed and how we talk to our kids turns them into good people and good human beings,' Mrs Latto said.
'The most important things you can teach to children are at home, like the basic skills of self-esteem or cooking.
'We can be so busy as parents, so taking a moment to slow down and take a minute together can really improve your connection with kids
'Mums can be busy with a hundred million things to do and can sometimes forget what's important.'
I'm definitely wanting to do a pep talk with my daughters after seeing this video. Thank you for the inspiration Alisa!