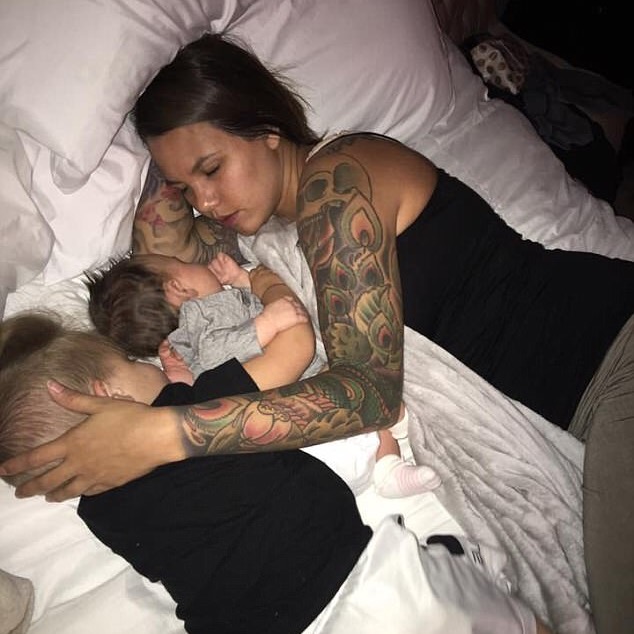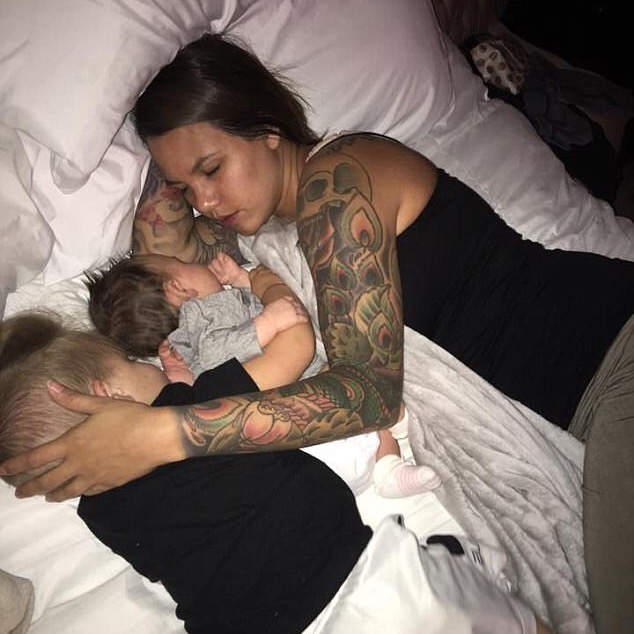 Man Stands up for His Wife When Her Friend Criticises Her for Co-sleeping with Their Children
Parenting is a difficult navigation for new parents, putting delicate puzzle pieces together, making assessments and shifting perspectives. It can take it's toll and place pressure and stressors on the strongest of relationships. One man has taken to Facebook to champion for his wife and send a strong message to men and women alike, that it is okay, more than okay, to put motherhood first!
David Brinkley, after overhearing a recent phone conversation between his wife, Alora, and her friend, he decided to step in when her choices as a mother were bought into question over her decision to co-sleep with their children.
Alora's friend couldn't believe that David was okay with sharing their bed with their two kids. He heard the friend question, "Doesn't your husband hate that? My husband would never let me do that." Taking straight to Facebook he wrote a beautifully touching tribute to his wife – and ultimately mothers everywhere!
"I just decided to come out as a man and set a few things straight. I do NOT hate any part of what makes my wife the mother that she is. I would NEVER degrade or disregard anything that she feels like doing for my children. Do I have to squeeze into a small corner of the bed sometimes? Yeah? But my God, how beautiful does she look holding my children? Making them feel loved and safe?"
The post has since been shared over 258,000 times! Along with his beaming admiration for his wife, David stresses that all men should respect for the new role of their wives' identities.
"I just want to say that I am proud of the decisions my wife makes as a mom and I support every single one of them. I would never want to rob her of this time she has or these seasons that are in reality too short to not enjoy. Please respect your wives as mothers."
"The thing is that our wives only experience these little seasons in motherhood for a short time. They carry our babies, they birth them, they nurture them and maybe while they are little, they let them crawl into our beds and snuggle but eventually our babies get bigger, they grow up, they get "too cool" for snuggles, so why would we as men want to steal a single second of this time from them?"
David's post puts into words the often difficult, natural and maternal instincts we as mothers find so hard to deny when our little ones are seeking that extra bit of contact and nurturing, jumping into bed with us in the middle of the night. It is such a short time and a small window of closeness and connection that passes before we know it!
Parenting is tough, we are often walking on unsteady ground and facing head on like a deer in head lights new and often scary territory! Both parents, mum and dad, make sacrifices stepping into their new roles as parents, but these often trepid steps are made easier with love, support and understanding. Support each other, appreciate each other and respect each other through the ups and downs, the highs and lows, the ugly and the beyond beautiful moments of parenthood.