When new parents Mel and Gabby accepted a call from photographer, Trina Cary, to participate in a sexy postpartum photoshoot, neither of them expected the backlash that was soon to come.
Cary had a vision of sharing photos that would celebrate the beauty of a mother's body postpartum.
Mel and Gabby were the perfect parents for the shoot as Mel had given birth to 3 children within 12 months. Her son was three months old when she fell pregnant with twin girls.
Mel's body wasn't the same after the pregnancies and births, and she had a hard time accepting her new body, despite her husband, Gabby, convincing her she looked beautiful.
"Not once did Gabby ever make me feel insecure about the way I looked," she told Buzzfeed in an interview. "He still thought I looked as beautiful as the day he met me."
The photoshoot took Mel out of her comfort zone. "It was time for me to feel the same about myself and set an example for my girls," she said.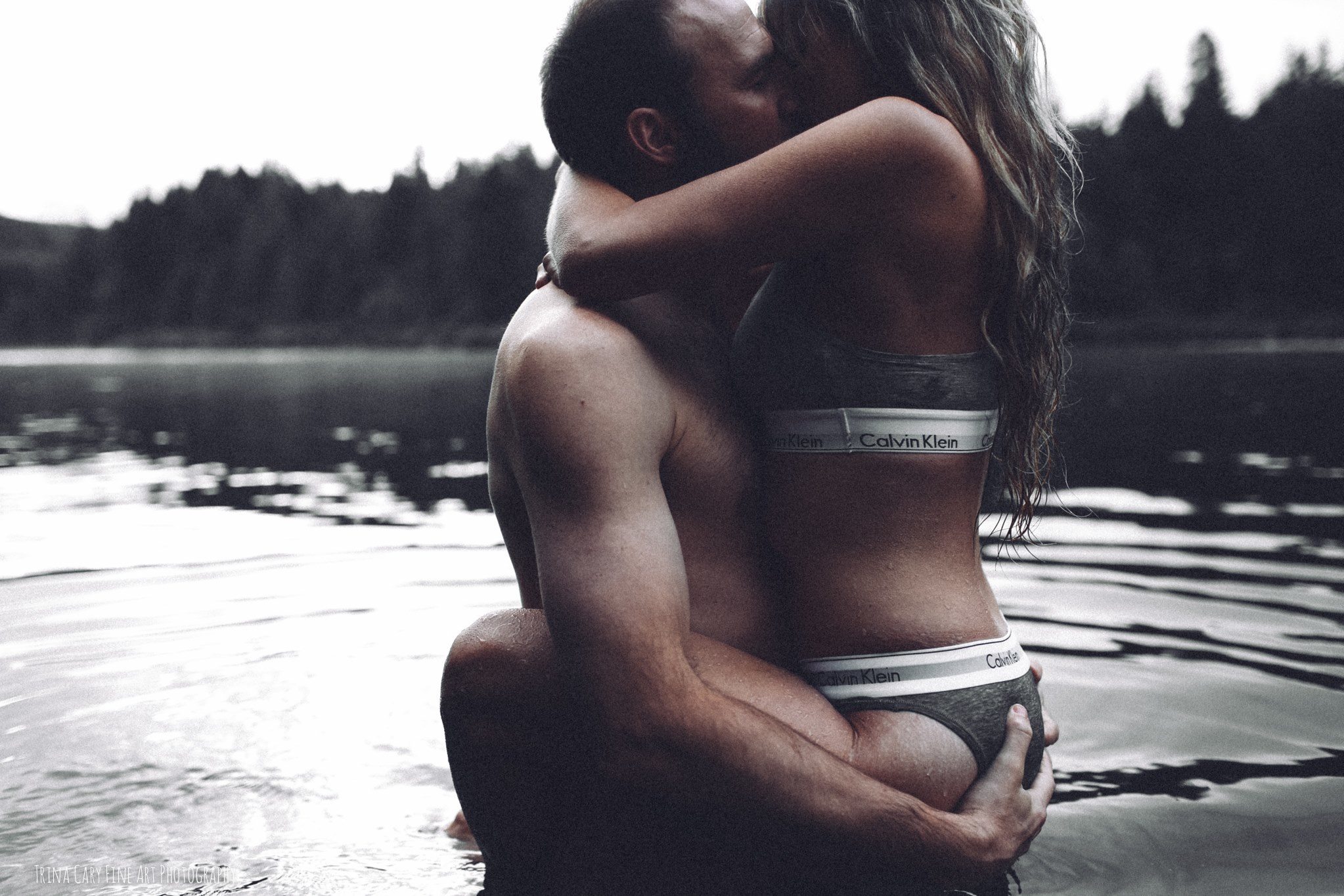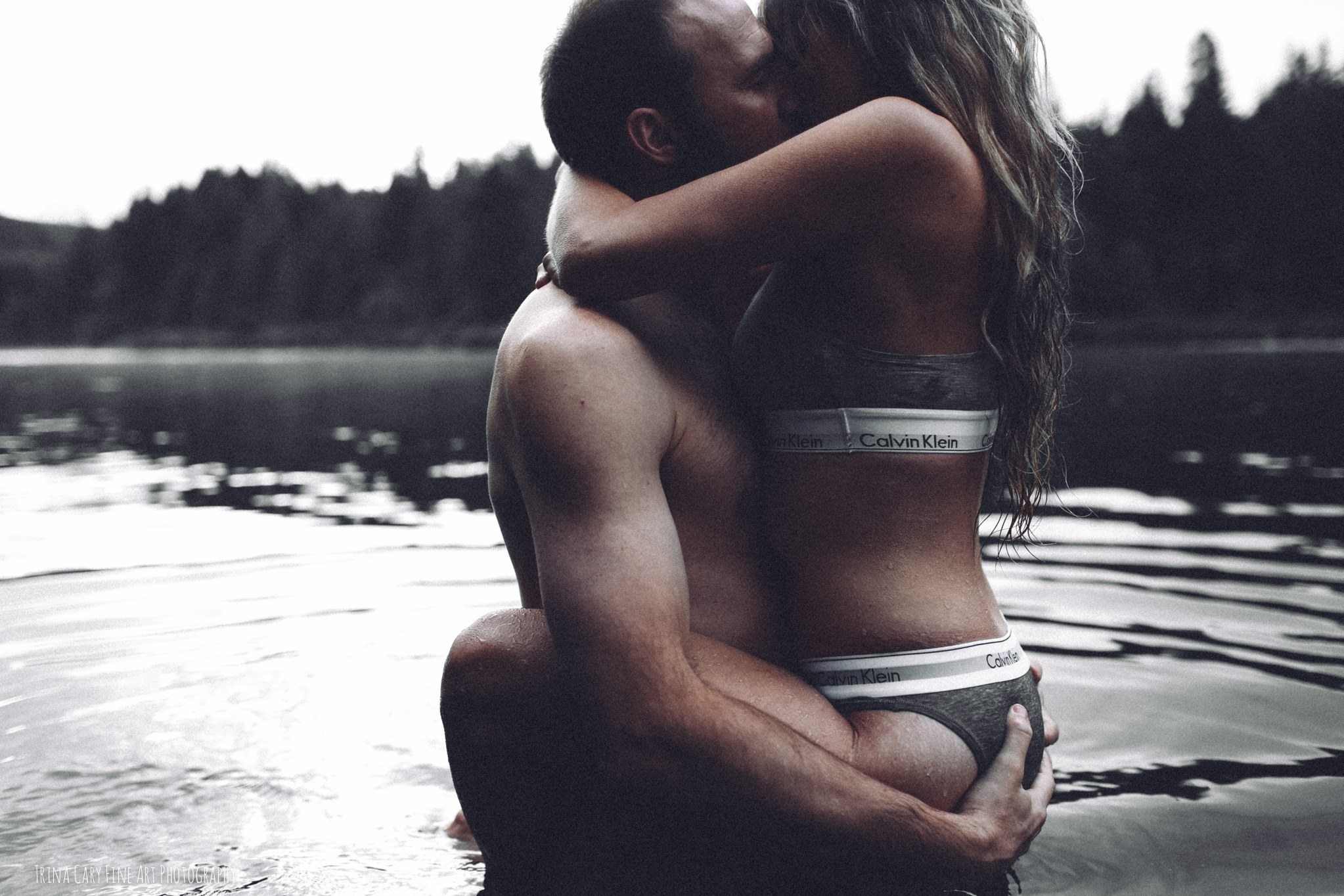 Cary shared the intimate photos on her blog with a powerful message for all mums, "Women, let us celebrate our flaws. Own our stretch marks and extra skin."
It seems not many got the 'message', and the photos were received negatively online. Cary and Mel were saddened and hurt by the negative comments about the project.
The messages and comments ranged from people judging Mel for posing half-naked to some judging the mum for showing too much skin and how could she feel badly about herself when she's so thin?
"People are cruel," Cary said. "I shouldn't have been surprised as I deal with haters all the time regarding vulnerable sessions, but I was in shock… The fact that people jumped at tearing her apart broke my heart. Insecurities are personal; you can't tell someone how to feel."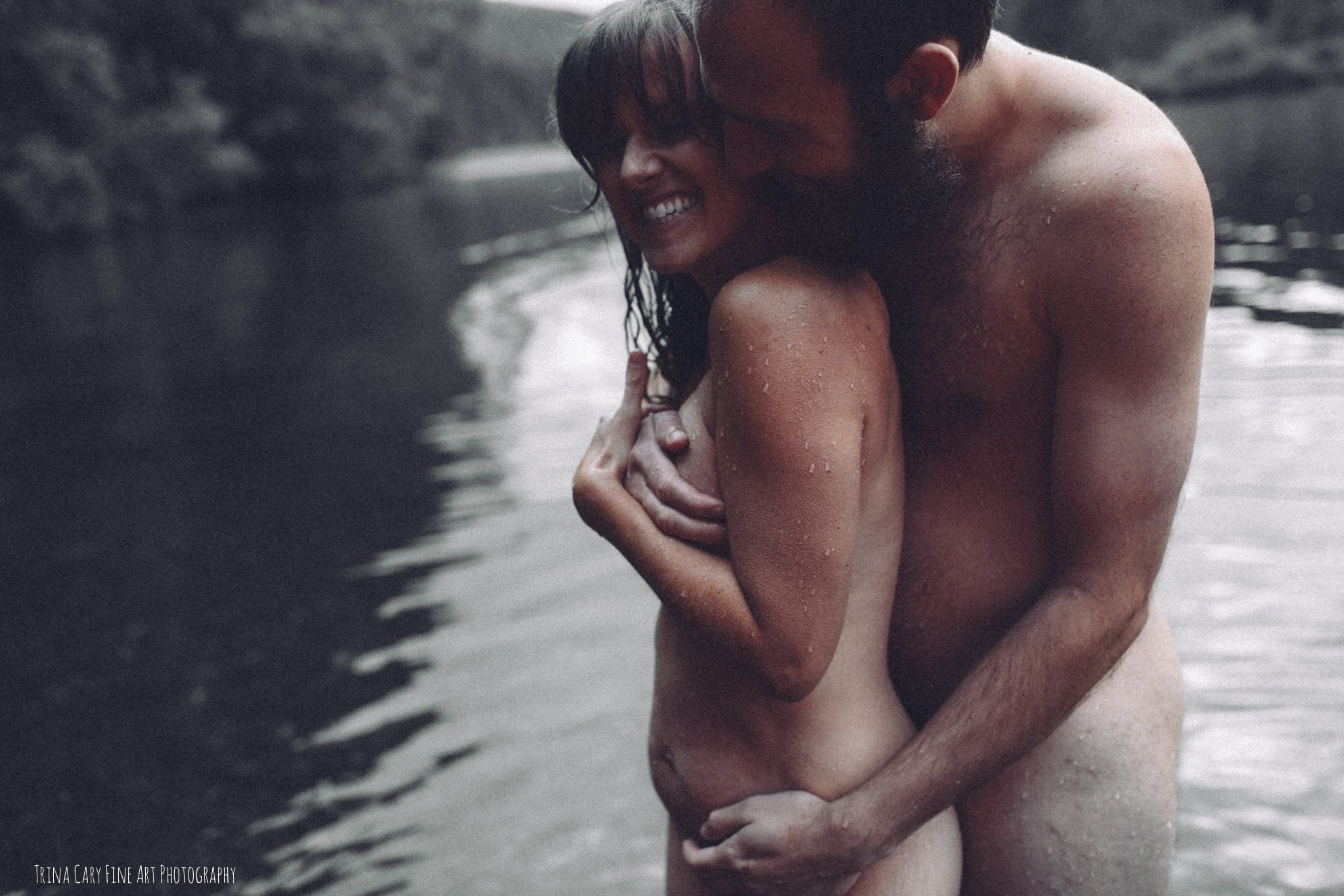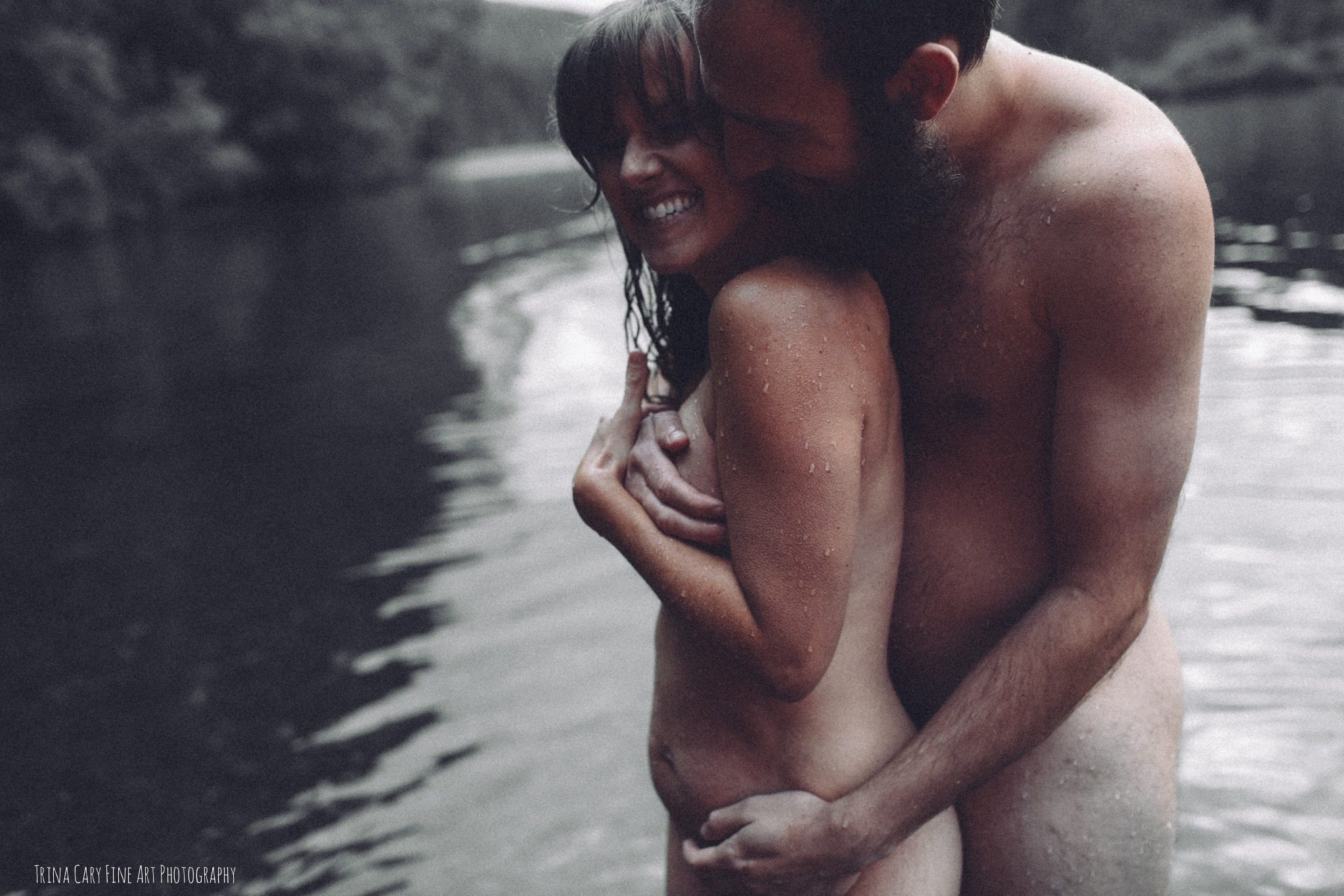 Cary shared a powerful Facebook post where she defended Mel who has told her she no longer wants to partake in interviews regarding the session because the negative comments have taken a toll on her and that she is not feeling healthy at the moment."
This is the full post as posted on Facebook.
Annnndd I'm back, just came off a 24 hour ban for a censored boudoir shot I took several months ago. But thank you to whoever reported me, it gave me time to write out some of my bigger thoughts that have been rumbling around in my head lately.
Most of you know I did a session with a couple and a mother who birthed three babies in one year and that it went viral. This session has been a HUGE eye opener for me. Let's be honest I already knew there were people I was fighting against. I get comments every month from people who don't like the nudity I post or report my photos because they think they are inappropriate. But I had NO idea what I was fighting was this big.
Just the other day I received some very sad news from the mother of this session saying she no longer wants to partake in interviews regarding the session because the negative comments have taken a toll on her and that she is not feeling healthy at the moment. This devastated me. This session was supposed to build her up not tear her down. After this session she was on top of the world, her husband too but now after the public has gotten ahold of it she is back to square one with her insecurities.
So I started going through some comments and reading what people had been saying and I was hurt. I hurt for Mel. I hurt for any other woman trying to regain her confidence and do something for herself. The gist of the comments were people who aren't comfortable with their own bodies lashing out at her – funny it was always her never her husband. Everyone is entitled to their own view and opinion but there are many other constructive ways to voice that without being rude and hateful. This session was not about two people being vain this was about learning to love yourself again. There isn't one person out there who doesn't want a nice picture of themselves that makes them feel good when they look at it. Some people even went as far as calling her a slut or a hoe, shame on you!!!
This woman has dedicated her life to her husband and her children. She is fighting personal insecurities and your best comment is to trash her?! It makes me physically sick reading comments like these. Words hurt, people! I feel sorry for the authors of these comments because they are the ones who need a session like this most but will never have the courage or strength to do one. They are the ones shrouded in jealousy and insecurities and choose to reply out of spit.
Now that being said I also went through and found the positive comments. Of course the negative ones are the ones that stick with you. But we must not forget the impact this session had on the world. It wasn't being reshared out of hate. It was being re-shared out of love. I saw it on my page with over 2000 new likes, countless private messages and new Instagram followers. This session inspired and I am so incredibly proud of Mel + Gabby for having the strength to show the world their vulnerability. So thank you for everyone who cried when they viewed these photos, who felt the love and who sat silently with a smile while they looked. You are beautiful souls and I hope that we can continue to help the world come together and build each other up instead of tear each other down.
Here are some beautiful comments that were made.
"Oh those? Those aren't stretch marks. They're tiger stripes. They're not caused, they're earned.
I love my wife for hers."
(1,375 likes)
"Wow, humbling is right. She is gorgeous, stretch marks and all… body positivity is contagious ad we should infect everyone instead of body shaming. We are all flawed."
(356 likes)
"I love this!!!! I think it's a fabulous idea. I'm a stay at home Mom that often feels that's all I am. I can't wait to birth my third child over a four-year time span in a few weeks. I can't wait to meet our baby but I also can't wait to get my body back and start working out. To be a good Mom and wife I need to take care of myself. I hate what pregnancy does to my body, but I know it's temporary. Everyone deals with Motherhood differently. I love my kids and have given up a career to raise them myself, but that does not mean I need to give up who I am. I am more than a Mom."
"I think she's revolutionary!"
"Wow!! Those are beautiful, artistic, raw and real. Forget huff post… those belong at Art Basel!!!"
"Absolutely beautiful. Their love was greatly captured and also love how she had to find herself again, I can relate to that a lot… so happy for her I can tell in the photos it made such a positive impact on them. May they be blessed with happiness and love forever."
"Just beautiful!!! I love that her husband still thinks she looks amazing and LOVES her just the way she is! That's a real man, husband and father! God bless you and your family!!!"
The sad part about the shoot was that it was not only meant to uplift Mel with her own insecurities, but to also encourage other postpartum mums that their bodies won't be the same after birth, and that's ok because they are still beautiful, stretch marks and all.
Why do we judge how one mum takes a risk to empower herself and others? It's important to celebrate women's bodies after they've given birth and who are we to judge what helps a mum feel more confident with her body?
We'd love to know what you think? Have you made peace with your body since you've given birth? How have you got yourself more body confident since having a baby?