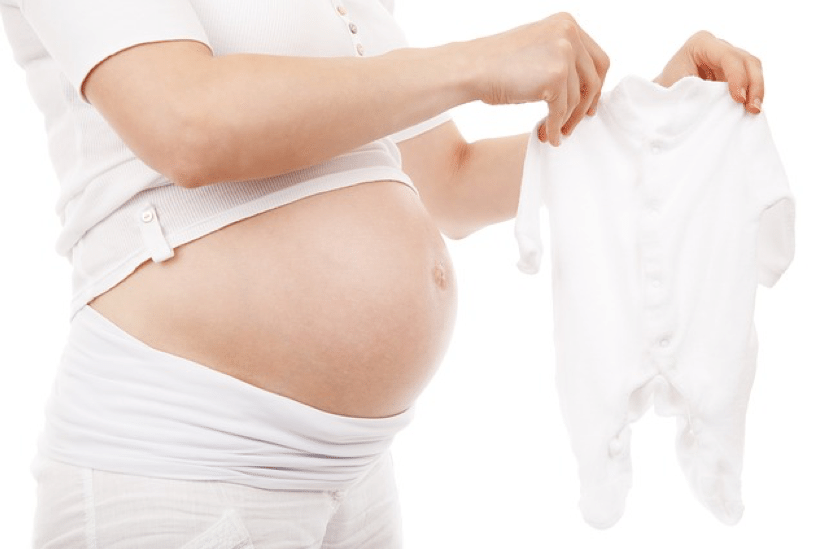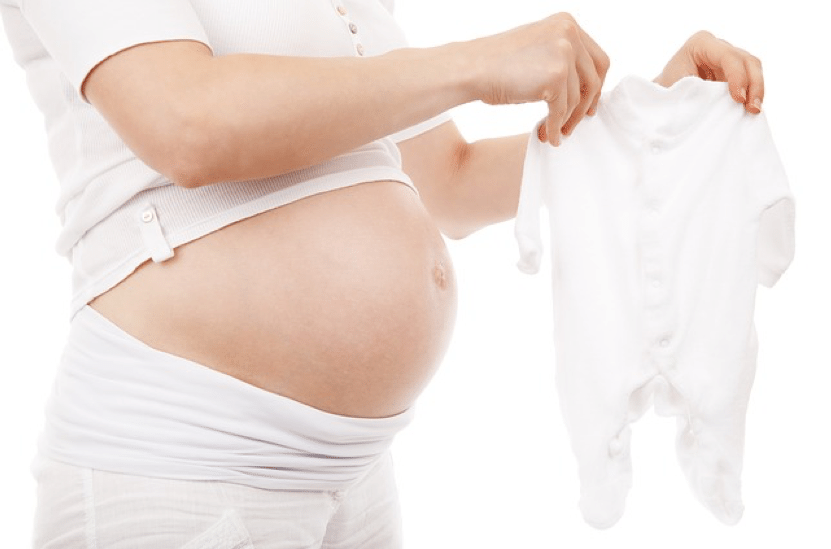 Pregnant or Breastfeeding? Here's Some Things You Need to Know About Probiotics
Sponsored post
Did you know that your gut is home to around 100,000,000,000,000 (that's 100 trillion) micro organisms? In fact, there are over 500 different species of bacteria present in your body right now! Now, we know that sounds completely gross, but that bacteria actually does some amazing things – in fact, we need them to survive. Those horrible sounding microbes are responsible for quite a number of important jobs in your body. Gut bacteria:
Produces enzymes that help break down proteins, carbohydrates and, allow food to be digested and absorbed
Increases your immunity. 80% of your body's immunity actually comes from your gut!
Provides protection from infection
Regulates your metabolism. (Studies have revealed that obese people have different gut flora to lean people)
Aids in the transportation of minerals, vitamins, water and other nutrients though the gut wall.
Make certain nutrients such as folic acid, various amino acids and vitamins K2, B1, B2, B3, B6, and B12.
So, you see…they're not all bad are they? But having said that, they aren't all good either. A healthy gut should contain around 80-85% of good bacteria and 15-20% of bad bacteria. Unfortunately when your gut flora is out of balance (due to a poor diet, certain medications, stress, etc.) it can have all sorts of health implications. For example hormonal problems, PMS, menstrual complaints, candida (yeast) infection, allergies and food intolerances, eczema, vitamin B deficiencies, and depression and anxiety (to name but a few), can all stem from an imbalance in your digestive tract.
Probiotic Supplements During Pregnancy
Maintaining good gut health is important at every stage of your life, but during pregnancy it is especially important both for mother and child. The more nutrients your body can take from your diet, the more you'll be able to pass on to your baby in utero, which as we know is important for both healthy growth and immunity.
Taking a probiotic supplement specifically designed for use during pregnancy can have a number of other benefits too. There are so many myths about supplements so let's bust some of those myths and take a look at what benefits of gut health you may or may not be missing out on during pregnancy to both mum and baby.
STATEMENT 1: THE HEALTH OF YOUR DIGESTIVE TRACT IS EXTREMELY IMPORTANT, AND AN IMBALANCE CAN CAUSE A WIDE RANGE OF DISEASES AND ILL HEALTH.
TRUE!
When you're pregnant it is especially important to make sure that your gut flora is in good working order. When your body needs to work harder to get all the energy it needs to grow a healthy baby, it means that someone suffers – and that is usually mum! By taking probiotics specifically designed for pregnancy and after your baby is born, you can make sure that you are giving yourself the best chance to be the best mum you can be for your baby and family.
STATEMENT 2: ALL PROBIOTICS NEED TO BE KEPT IN THE FRIDGE.
TRUE! MYTH BUSTED!
Some brands of probiotics are now designed to be kept inside the refrigerator. Faulding Probiotics for Mums & Bubs is made using a freeze drying process which means they remain stable outside of the fridge. Making them both easy and convenient for a busy mum to keep in her handbag, work desk or medicine cabinet.
STATEMENT 3: ANTIOBIOTICS ONLY KILL BAD BACTERIA.
MYTH!
Antibiotics kill 'biota', meaning the good and bad bacteria in your body. So, after taking antibiotics, you may notice that your body's natural gut flora may be imbalanced.
STATEMENT 4: AFTER TAKING A COURSE OF ANTIBIOTICS, PROBIOTICS CAN HELP REBALANCE YOUR DIGESTIVE SYSTEM.
TRUE!
Antibiotics are great at killing the bad bacteria that are making you ill, but as we know, they also kill the good ones too. You can help to restore the imbalance easily with probiotics. This is especially important when you are breastfeeding and pregnant as you gut flora are so important in digesting food and providing you with the energy you need while pregnant and your growing baby with the necessary nutrients for growing into a healthy baby.
STATEMENT 5: EVIDENCE SHOWS THAT GUT FLORA PLAYS A ROLE IN CONDITIONS LINKED TO FOOD INTOLLERANCES AND ALLERGIES.
TRUE!
Gut flora plays such a huge role in maintaining the balance of hormones and enzymes in thebody. More and more evidence is shows the role good bacteria plays in the healthy functioning of our bodies in response to food intake.
STATEMENT 6: ECZEMA SYMPTOMS IN YOUR NEW BORN MAY BE REDUCED BY THE BABY'S MOTHER TAKING PROBIOTICS DURING AND AFTER PREGNANCY.
TRUE!
New evidence suggests that mothers who take a probiotic during the last 2 months of pregnancy and the first 2 months of breastfeeding significantly reduce the risk of their child developing eczema. Faulding's new Mum& Bub and Eczema Support both contain the Howaru Rhamnonus strain, which may help reduce theprevalence of eczema in infants and young children.
Faulding Probiotics for Mums & Bub is so easy to take. It comes in a simple capsule form that doesn't need to be refrigerated, making it even easier to look after your gut, your health and the health of your growing baby, pre- and postnatal.
Fauldings products are sold in pharmacies throughout Australia. Visit the Fauldings website to find your nearest stockist.