As is the case with all  aspects of your baby's development, the right time to start solids will vary between children.  Some babies will show signs they are ready to try solids when they are four months old, while others may wait until they are closer to six months old.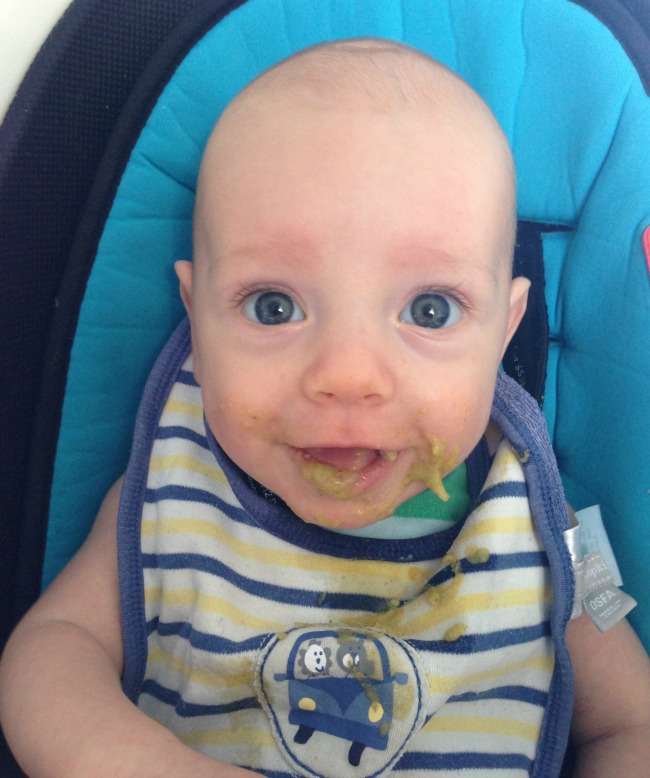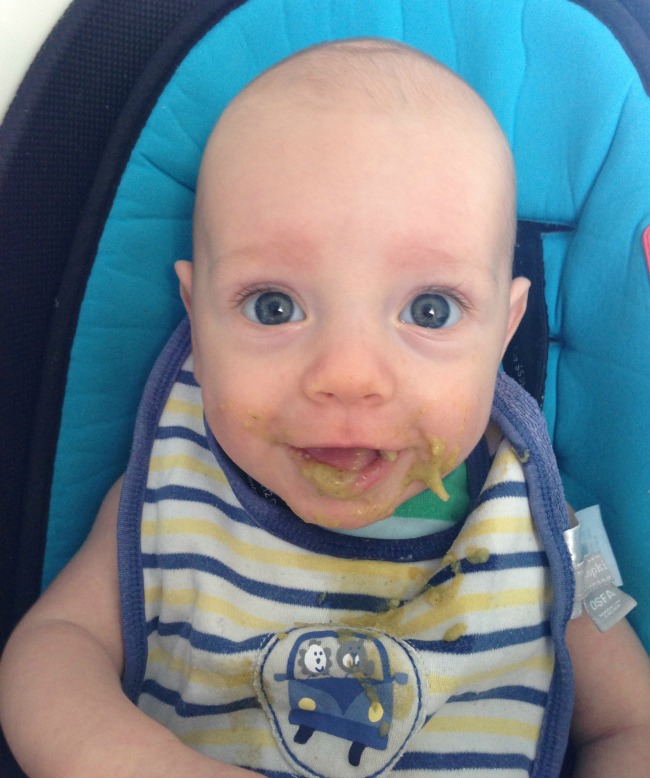 Why does your baby need to start solids?
During the first few months of their life, your baby receives the iron that he needs from what has been stored in his body during pregnancy and receives additional iron through breast milk and/or formula.  As your baby gets nearer to six months old, these iron stores become depleted and they need to consume additional iron and other important nutrients from sources additional to breast milk and/or formula.
Along with receiving essential nutrients, your baby also needs to start solids and learn how to eat to help further develop their teeth and jaws, experience new textures and tastes and also help lay the foundation for other developmental skills such as speech further down the track.
Some of the signs which may indicate your baby is ready for solids are:
Starts to show interest in food by either looking at your plate and watching you while you eat or reaching and grabbing for food.
Opens their mouth when you offer a spoon with food on it.
Their neck and head control is good and they are able to sit upright when supported without their head flopping forward.
If you are unsure if your baby is ready to start solids, it's important to speak with a health professional.
Tips for starting solids
It's a good idea to first offer solids after your baby has had a breast milk or formula feed and they are in a happy mood.  If you try offering solids when your baby is due for a breast milk or formula feed, they can become impatient and hungry.
In the early stages, you only need to offer one – two teaspoons of food to your baby – remember you are not replacing a meal, you are instead introducing them to new textures and tastes. Many parents choose to mash or puree the first foods they offer their child, particularly when they are offering a new food for the first time.
Some of the first foods you can introduce your baby to include:
Cooked pumpkin, carrot and beans
Pears, apple and banana
Rice cereal and porridge'
Yoghurt and custard
Minced chicken, meat or fish
Cooked egg – never raw or runny
Signs that your baby is hungry and interested in trying solids include:
Opening their mouth as you bring the spoon towards them.
Leaning forward when they are sitting in their highchair to get closer to you and the food!
Getting excited when they see you preparing their food and bringing it over to them.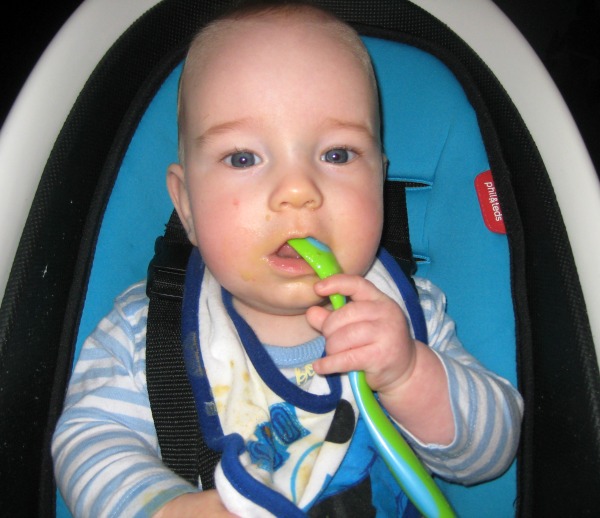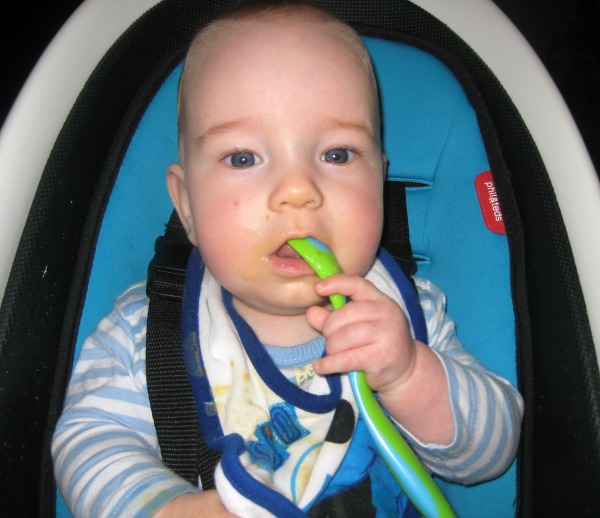 It's important to remember that in these early stages you are simply introducing your child to solids and they should replace their regular breast milk and/or formula feeds.  If you are uncertain if your child is ready to start solids, or have concerns regarding possible allergies, please speak with a Doctor or health professional