There are a number of story books that help parents prepare their child for a new sibling. I've shared tips that can make the adjustment easier. Often, as parents we can worry about our child's immediate reaction to a new baby in the family and how they will adjust, but sometimes we forget to address the expectations our child will have from their new baby sibling.
I remember when I brought my second born home and how eager my then two and a half year old was about sharing her toys with her new sister. It was very sweet to watch, and I have some gorgeous photos that serve as memories of that time. What I never thought to do was to explain to my older daughter what to expect when her new sister would come home. In fact, very few books delve into the expectations of a child when their parents bring home their new baby sister or brother.
Until now. Children's author and blogger, Zanni Louise has written a charming book that is a must have for all parents who are in the process of 'adding' a baby to their family. The story shares Eleanor's experience with her newborn brother Reuben. It's a story about Eleanor's expectations and the reality of newborn life when baby Reuben comes home.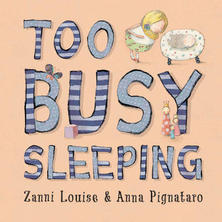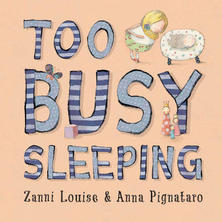 The illustrations by Anna Pignataro add extra appeal to the story and are a delight to see. If you enjoy reading Mem Fox's Ten Little Fingers and Ten Little Toes, you will love reading Too Busy Sleeping.
I read the book to my five year old who requested I read it again because it was her 'new favourite story'. It's the perfect book to read before bedtime, and will become a family favourite.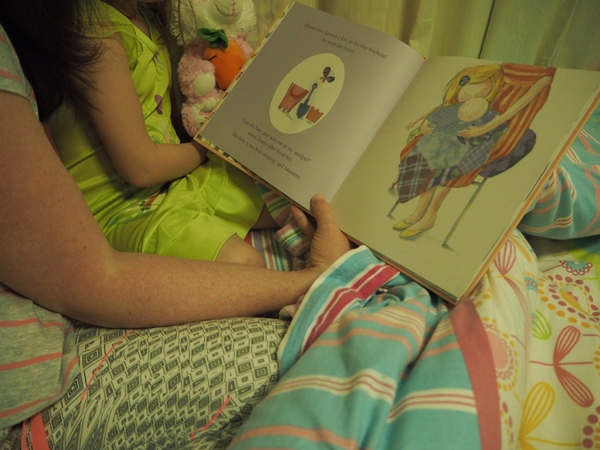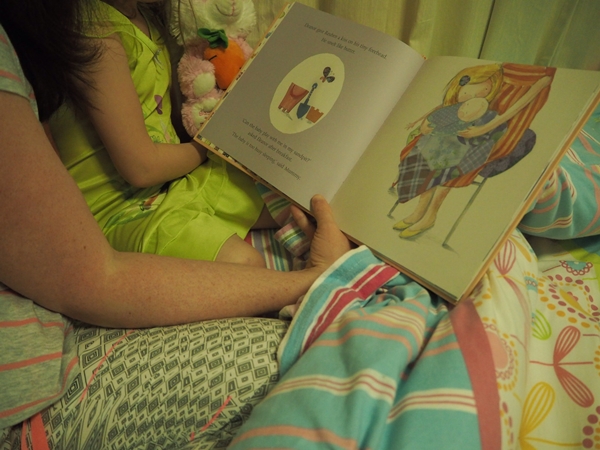 If you don't know what to buy for a new mum who has had multiple children, this book would make the perfect gift.
The book can be purchased from all major book retailers, or online at Zanni Louise for a signed copy.
Do you have a favourite book you like to read to your children? Can you share in the comments any other children's literature that talks about bringing a newborn home?