Mum Warns Parents About The Dangers of Animals Around Babies After Cat Attacks Her Baby
A mum has shared an emotional post to warn parents about the dangers of animals around babies.
Pam and her five-month-old baby girl Antonella were at a friend's baby shower and towards the end of the party, Antonella fell asleep. Pam decided to tuck her baby into her car capsule while waiting for her husband to pick them up. The mum went into another room to pick up her belongings when the attacked happened.
"In those few seconds that I was getting the diaper bag and my phone, my friend's cat came out of nowhere, jumped into the car seat, and started attacking my precious baby," the mum shared in an emotional Facebook post.
Antonella was rushed to hospital as she sustained scratches and bites to her face. Pam and her husband were so shocked by what took place. The nurses and doctors that cleaned and examined Antonella's wounds told the parents they saw these types of incidents far too often.
Pam explained in her post, "We were in the hospital till past midnight and the nurse and doctor that took care of my baby said: ANIMALS ARE ANIMALS AND THEY HAVE ANIMAL INSTINCTS! They told me they see these cases often, especially dog bites and attacks and they always hear parents saying, 'but I had this dog since before my baby was here and he's always been nice to my baby' and [yet] all of a sudden they attack! Doctors told me they see this on a daily basis…"
We often hear advice about keeping dogs away from babies in case they attack, but little is often said about cats.
In Australia, around 13,000 people attend the emergency hospital for animal bite injuries and children under five are the most at risk of being attacked.
The pain of the scratches and bites aren't the only risks. Serious infections can occur in the wound which require antibiotic treatment. Sometimes children need reconstructive surgery if the bite has been horrific.
In America, it is estimated that 700,000 people per year are bitten by cats and up to half of all cat bites become infected.
Despite the known risks of attack, dogs and cats can help children be less allergic to animals later in life.
Pam's post is an important warning for all parents to be vigilant about animal safety when they have young children.
Pam shared the pictures of her daughter and her post as a warning to other parents. "PLEASE, PLEASE, PLEASE MOMMAS, BE CAREFUL WITH YOUR KIDS AROUND ANIMALS! I wouldn't like any other mother to go through what I am going through," she urges.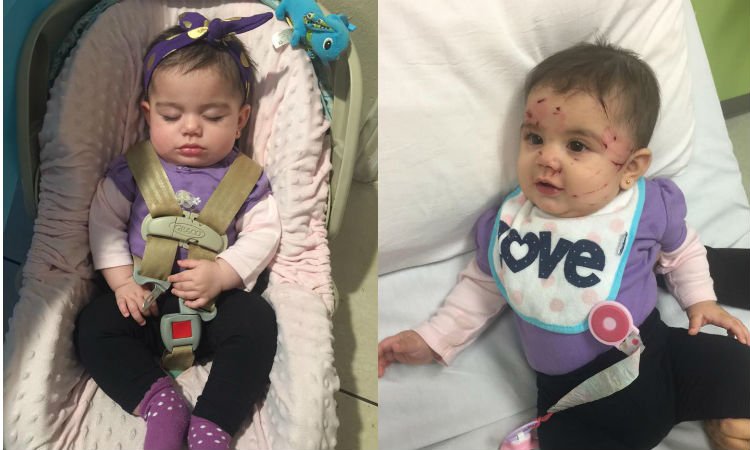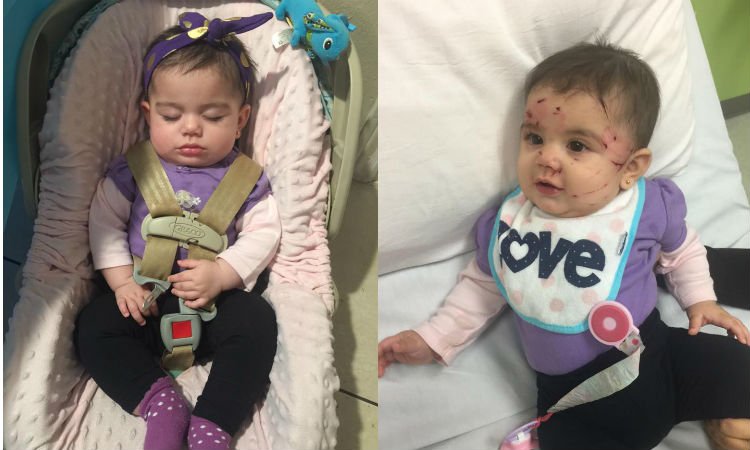 Antonella is recovering well after her incident and didn't require plastic surgery. Some babies are not so lucky, that's why Pam has been so vocal online about their experience.
"It doesn't make me happy to have my little princess seen like this, but I put our stories and photos on Facebook to help other parents be more aware of animals around kids, and what can happen when you least expect it."