Joanna Gaines Shares a Fabulous Idea for Storing Your Child's Baby Clothes
Are you sentimental about your child's baby clothes that they have long since outgrown? Not all of them, those bodysuits stained with dribble and all stretched out at the neck can go straight in the bin! But the sweet little two-piece sets that Nanna bought? And baby's coming home outfit? And those sweet little shoes? Your heart melts every time you see those, remembering how tiny your little one once was
But how do you store them? I shoved my children's baby clothing in the back of my cupboard, intending to get to it another day. Today might be that day now that I have seen how interior designer Joanna Gaines has stored her children's precious baby clothing.
The star of Fixer Upper has shared her beautiful idea with her Instagram followers, and we think you'll love it too.
"I finally packed my favourite baby clothes and shoes for each kid," Joanna explained on Insta Stories.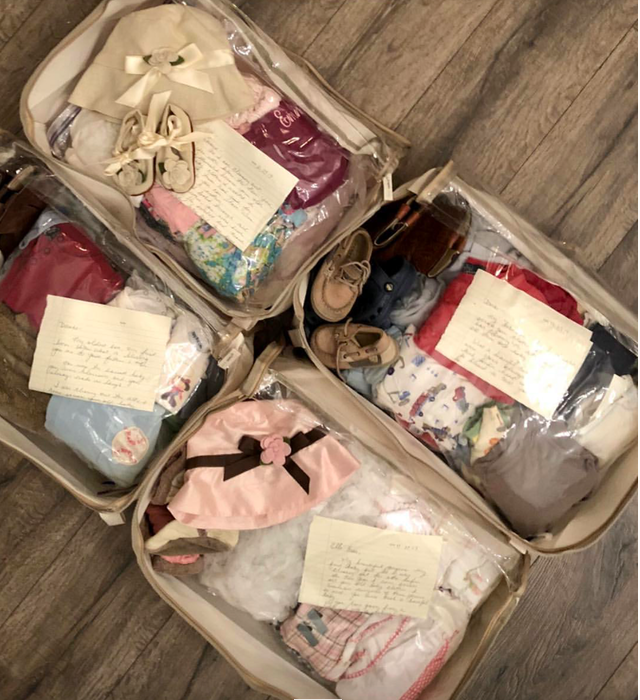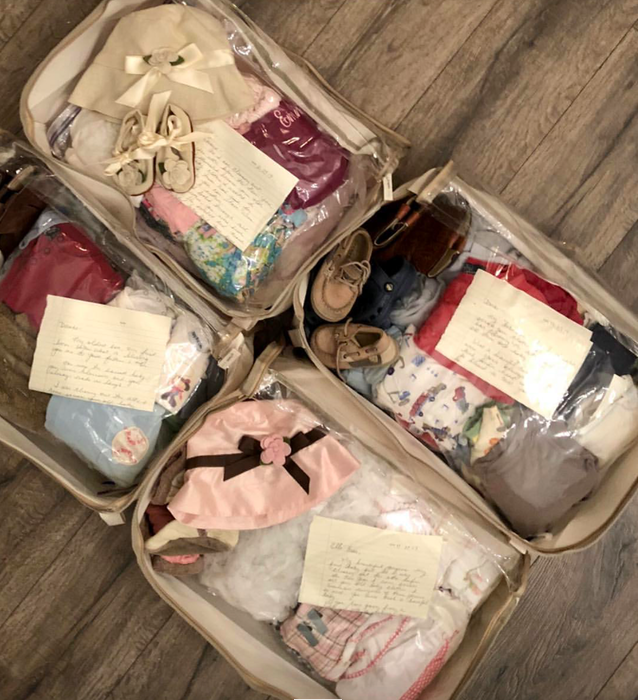 Just look at those sweet little parcels of precious memories!
Each one of her children's keepsakes are perfectly stored in their own little box complete with a handwritten note from mum: "I wrote them a note for later in case they are sentimental like their mama," she added.
These little fabric boxes look like those clear fronted storage bags that you find in the laundry section of a department store to keep blankets in. But you could easily use shoe boxes, toiletry bags or even an old suitcase!
Seriously, how cute is that?
Will you be putting together a sweet little keepsake box for your child's baby clothes?
Thanks, Joanna!
Source: Instagram/Joanna Gaines