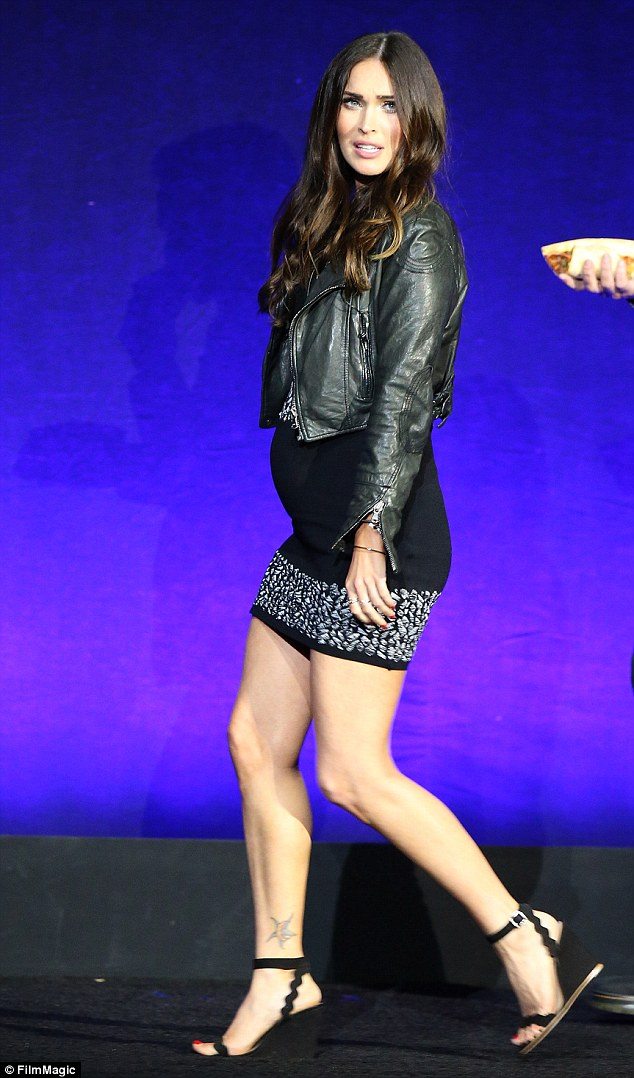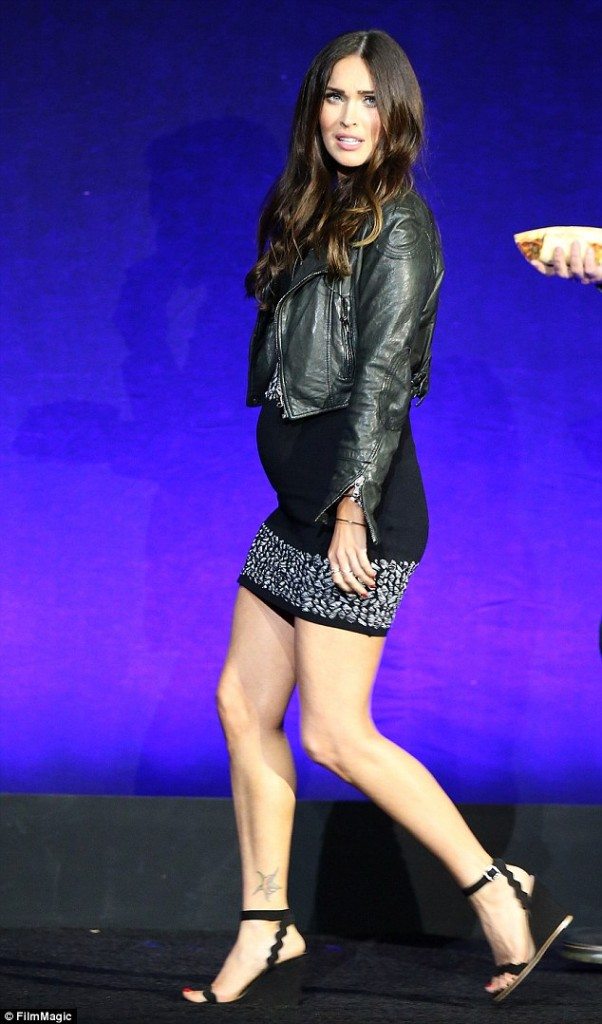 UPDATE:
Megan Fox has responded to the 'baby Daddy' talk, with a funny post to her Instagram account. She posted the photo below with the hashtag #notthefather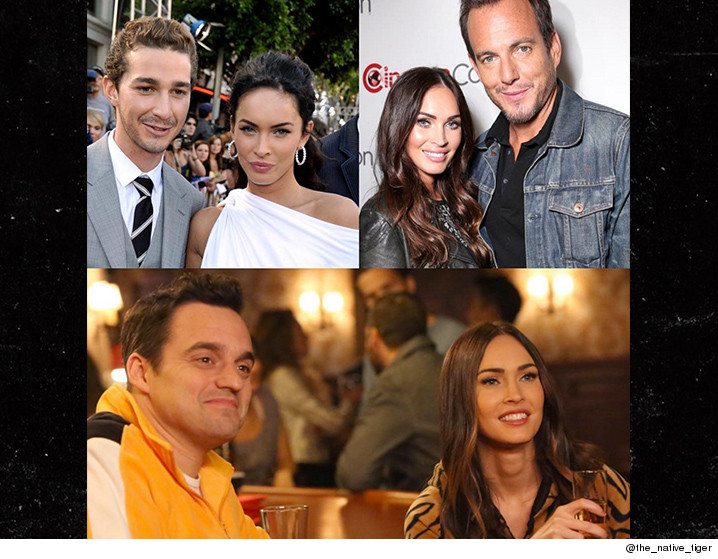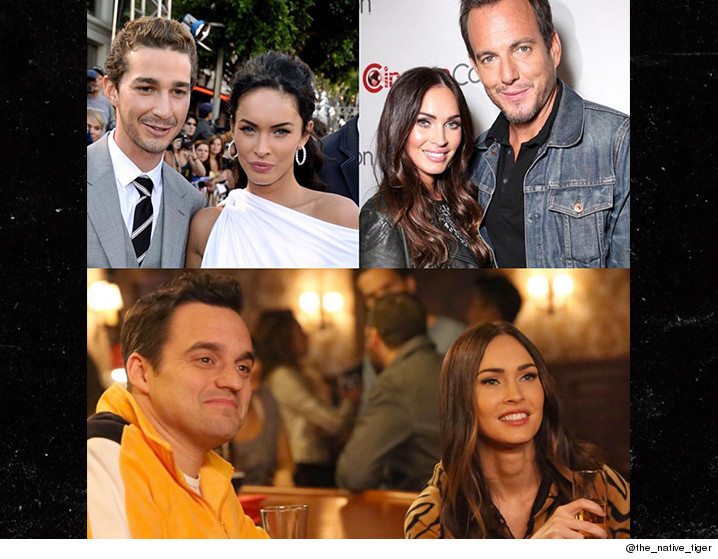 The photos included her Transformers co-star Shia Lebouf, her Teenage Mutant Ninja Turtles 2 co-star Will Arnett and her New Girls co-star Jake Johnson who are quite obviously not the father!
EARLIER:
Megan Fox has confused everyone by showing up to a movie premiere sporting the start of a very cute baby bump!
The reason for the confusion is because eight months ago she filed for divorce from husband Brian Austin Green and she has not been in a public relationship since.
Megan and Brian separated six months before divorce papers were filed, but have remained amicable co-parents to children Noah, 3, and Bodhi, 2.
They were together for 11 years before their split, which sources say was in part due to her career demands.