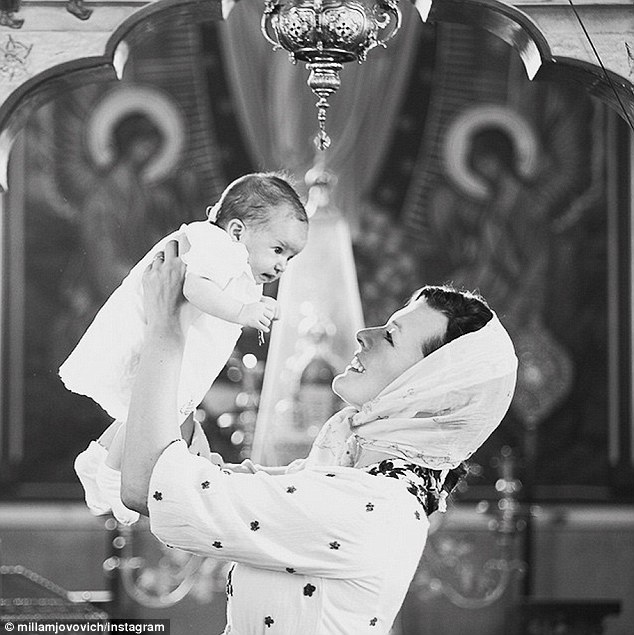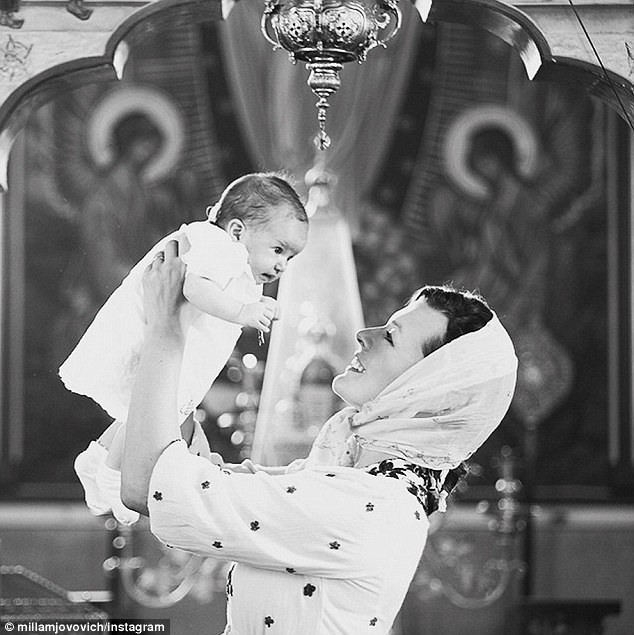 Image Credit: Huffington Post
Actress Milla Jovovich gave birth to her second daughter, Dashiel Edan on April 1st – and has kept a relatively low profile until now.
She has shared beautiful pictures of Dashiel's baptism on her Instagram account.
She thanked her photographer along with posting the photos saying, 'Her pics are just gorgeous!'
Milla also has a 7-year-old daughter Ever Gabo Anderson.