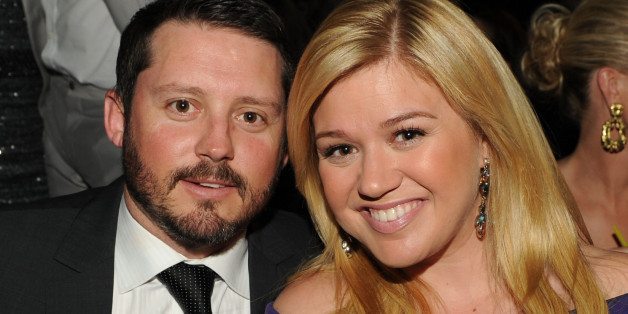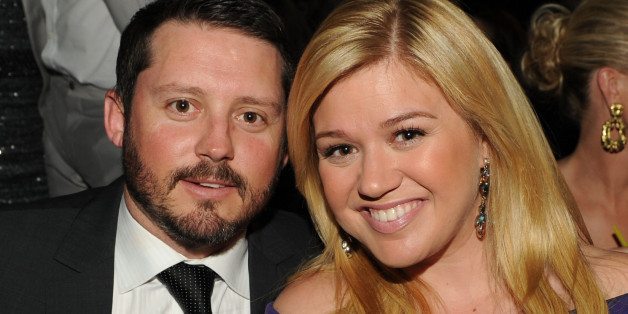 Congratulations to Kelly Clarkson who has given birth to a baby boy.
Kelly and husband Brandon Blackstock – who already have 20-month-old daughter River Rose – welcomed son Remington Alexander into the world on Tuesday.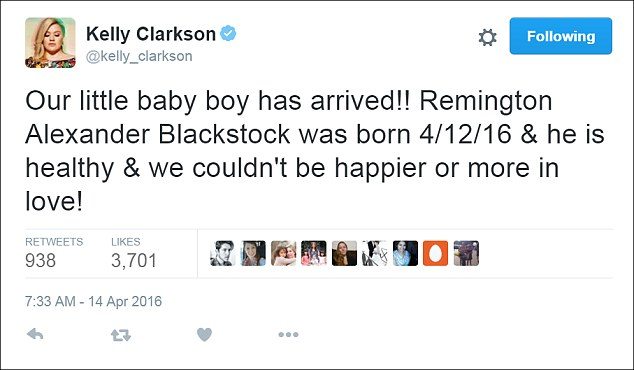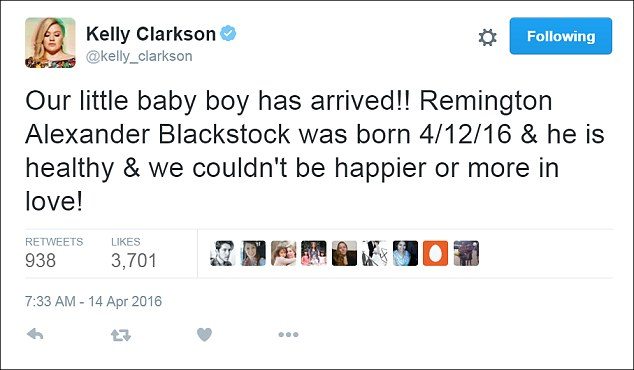 Kelly, 33, admitted recently that she isn't planning to have anymore children because she has struggled with being pregnant.
She said: 'Oh, no, we are done. Oh good Lord, yes, I can't be pregnant again. This will be our number four total, so we're good.
'Honestly, the first one was really rough, and I was like, "Oh, it can't happen again," and no it happened, like, way worse this time.
Congratulations!