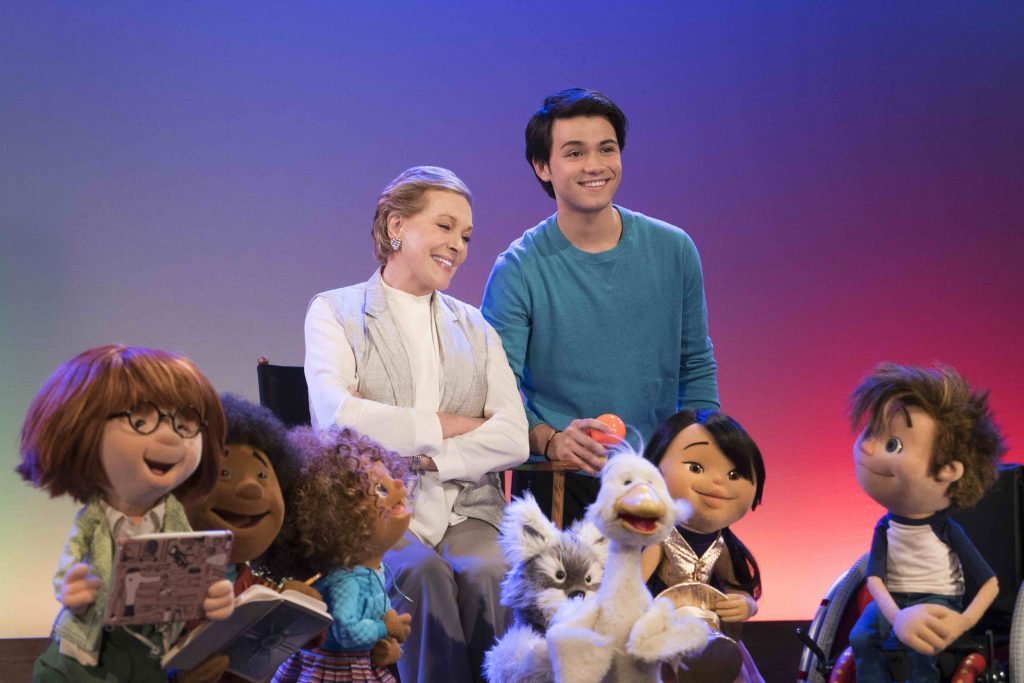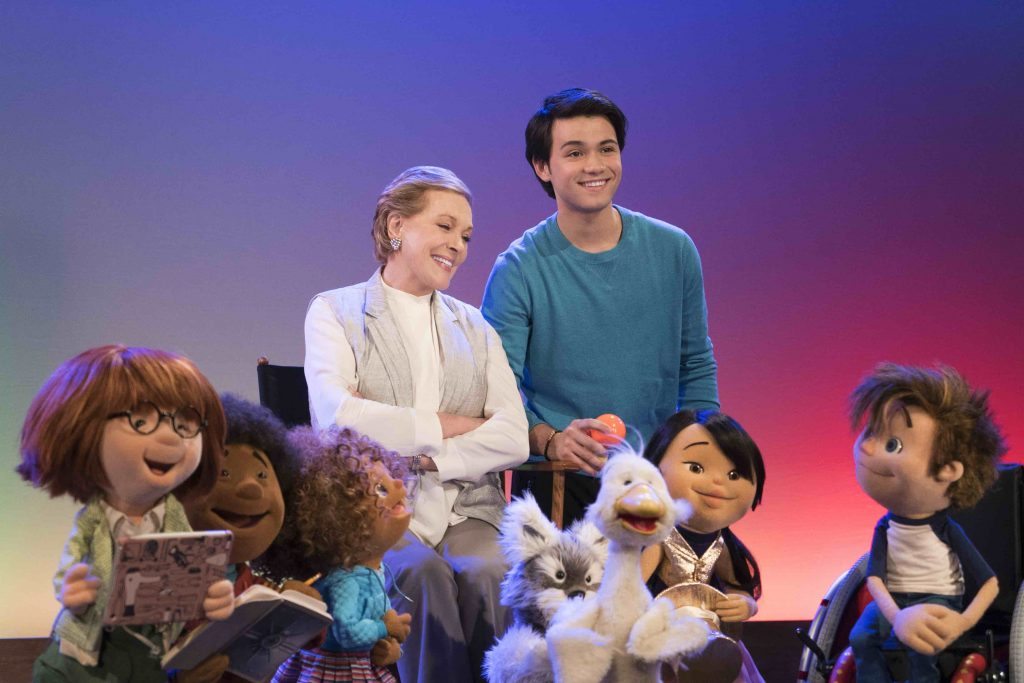 Julie Andrews Teams Up With Jim Henderson in New Show for Preschoolers
Move Over Sesame Street!  There are Some New Puppets About to Hit Our Screens
If your childhood memories include fond recollections of watching Mary Poppins, and The Sound of Music you'll no doubt be clicking your heels together with joy to hear that Julie Andrews is back to charm a new generation.
Julie's Greenroom is a show from the Jim Henson Company aimed at preschoolers featuring an all-new cast of kid puppets, (collectively referred to as 'the Greenies.') as they learn about the performing arts.  Award-winning actor Julie Andrews created who created the series with her daughter Emma Walton Hamilton and Judy Rothman-Rofė, and will executive produce and star as Ms Julie – the teacher at the Wellspring Centre for perfuming arts.

Ms. Andrews commented that "this project represents the fulfilment of a long held dream to educate children about the wonder of the arts. I am thrilled to be partnering with my daughter and long time coauthor, Emma, to bring this show to life along with our co-creator, Judy Rothman-Rofė. We could not be more honored to be working with the extraordinary Jim Henson Company. We are equally delighted to be premiering as a Netflix original production."
If that isn't enough excitement for you, confirmed guest stars on the show include: Alec Baldwin, Sara Bareilles, Joshua Bell, Tituss Burgess, Carol Burnett, Chris Colfer, Robert Fairchild, Josh Groban, David Hyde Pierce, Bill Erwin, Ellie Kemper, Idina Menzel, Tiler Peck, and Stomp.
"It's been such an incredible treat to work with Julie on this project," said Andy Yeatman, Netflix's director of global kids content. "This show is all about awakening children's interest in the performing arts while introducing a new era of puppets to the viewers."
Julie's Greenroom will air globally on Netflix in early 2017.