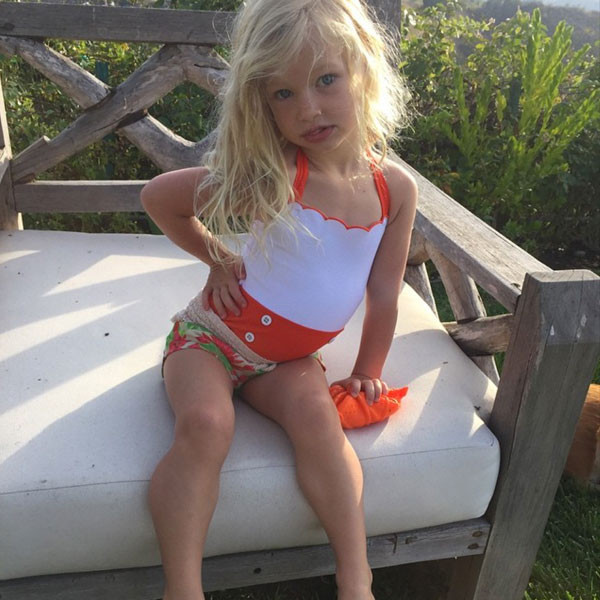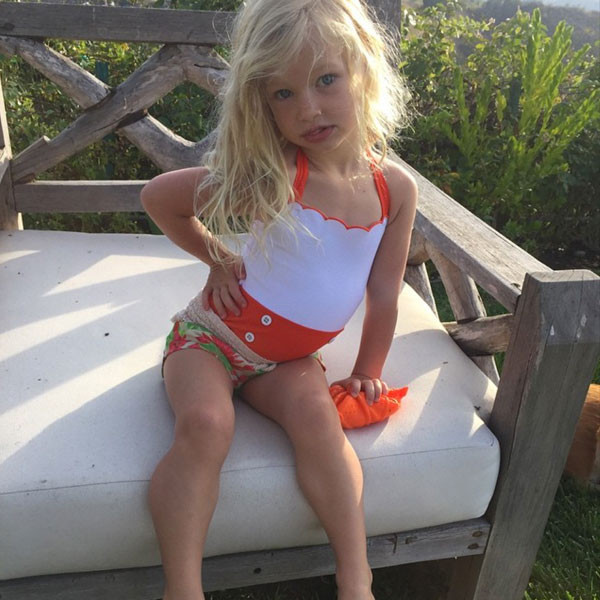 There's no denying that Jessica Simpson's children take after their famous Mother, and it seems as though Jessica loves showing them off.
Over Memorial Day Weekend, she shared a few pictures of her family celebrating the American holiday.
In one picture, her daughter Maxwell is posing in a little pair of swimmers, looking very much like her Mum!
In the past, Jessica has posted pictures of 3-year-old Maxi dressing up in her clothes and using her makeup. She even has Jessica's famous pout!