Jamie Oliver was Scolded by His Mum on Social Media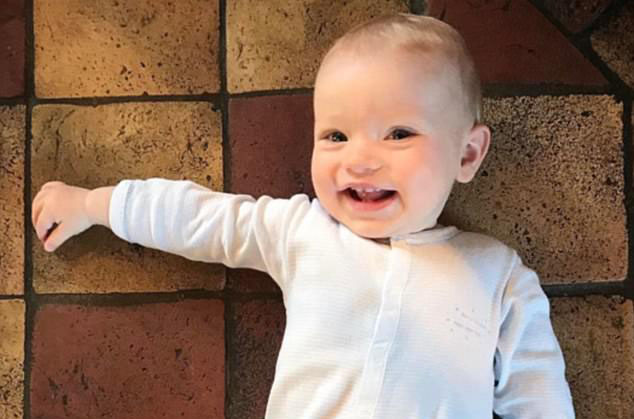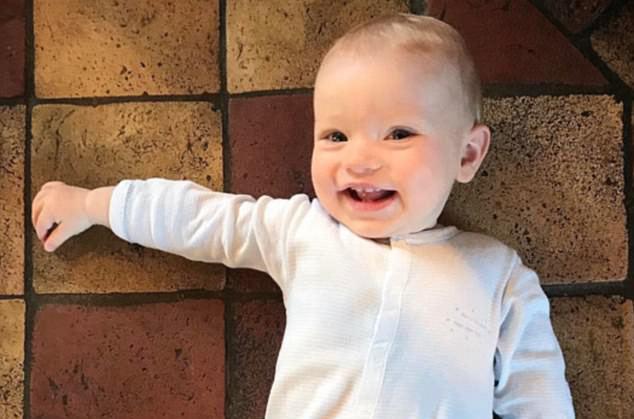 Celebrity Chef, Jamie Oliver, has shared an adorable picture of his gorgeous baby boy, seven-month-old, River Rocket, baby number five for the wonderful family, on his Instagram account. In a way that only a mother could, his mum, Sally Oliver, has scolded him in a familiar way for his grinning, cheeky boy, lying on a tiled floor. The amusing and affectionate exchange between mother and son has unfortunately opened up the floodgates for keyboard experts to offer up their two cents worth!
The chef's mother, Sally Oliver, upon seeing the snap was quick to point out that the surface was not suitable for a baby.
"This adorable child! He looks so like you as a baby! But please get him off that hard floor now."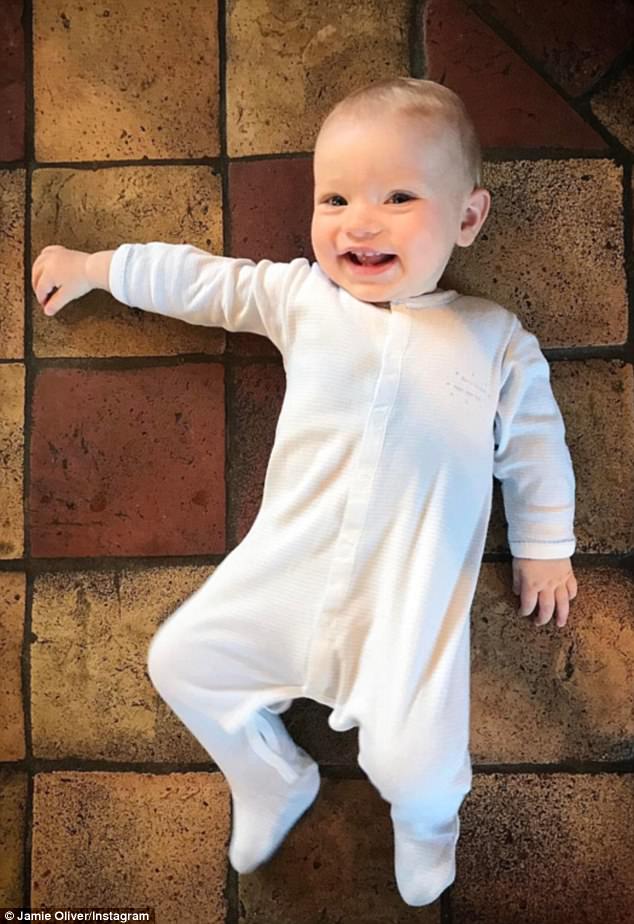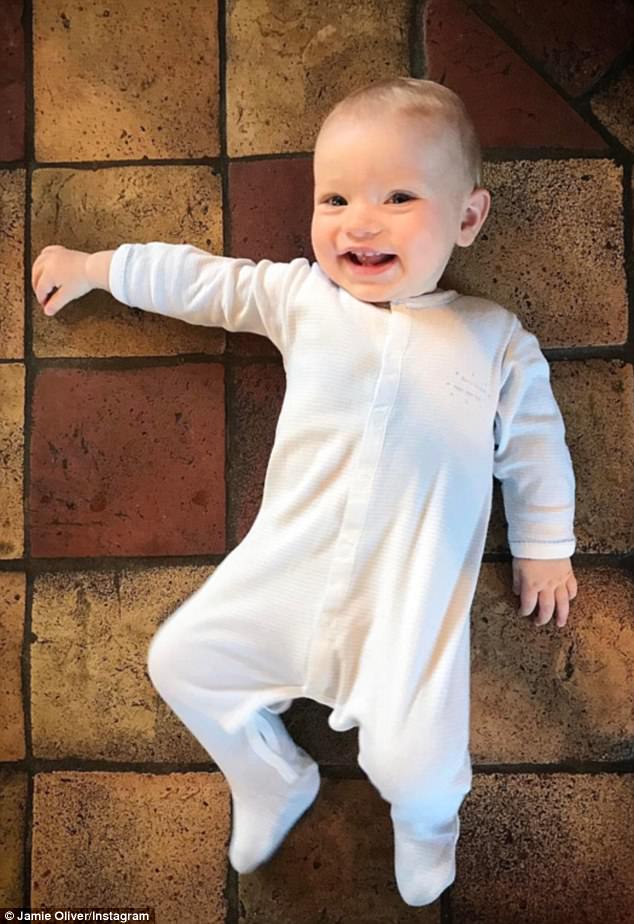 No one knows's better than your mum, however, this innocent comment from a doting grandmother has opened up the floodgates for criticism for the proud dad.
Praising the concerned grandmother for pointing out the hazard to her son, who is also father to Poppy, 15, Daisy, 14, Petal, eight and Buddy, six, hardly a newbie to the parenting game, other internet users jumped on the bandwagon to educate the father on infant safety.
"Couldn't agree more with Sally Oliver." One fan wrote while another said "So glad you said that!!! Poor little mite!!! Come on Jamie!!! Pick him up."
"I'm with your mum @sally_oliver , please get your baby off the bricks/tiles"
"Ugh! On the floor? Looks grubby!,"
Responding to the picture, parenting expert Sue Atkins warned that Oliver had placed his son on a floor that's "just too hard a surface for a little one' and could lead to multiple injuries. At that age they're wibbly wobbly and they bang back and definitely could bang his head and also it's just too hard a surface for a little one. A baby's head is quite soft in the early stages and at seven-months their little heads aren't fully developed and you know you could get a nasty injury to them."
Thankfully some fans saw the beauty and the innocence in the pic of the little lad defending Jamie.
One posted "Cute little boy…surprised of all the comments about lying on the floor….babies cant fall down from the floor and they need to be on the floor to learn how to move and how to crawl"
Another added, "Jesus Christ some people honestly… he hardly looks distressed at being on that floor does he?!"
Seeing the stir her comment had made, triumphant Grandmother Sally returned to assure people that she was just teasing her son about his parenting skills, reassuring everyone that River is very well looked after.
Of course he is! Jamie is hardly an inexperienced parent and sadly, again, a beautiful moment between a parent and their child has to painstakingly be picked to pieces by self-entitled keyboard gurus. Take a moment to step down off your soap box and see the picture for what it really is, one super chef dad proud as hell of his gorgeous little man! And who wouldn't be?! That cheeky smile, stop it River Rocket you are far too cute!