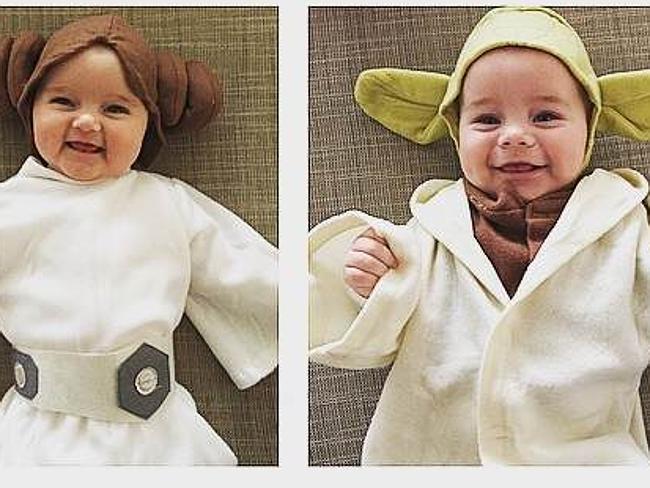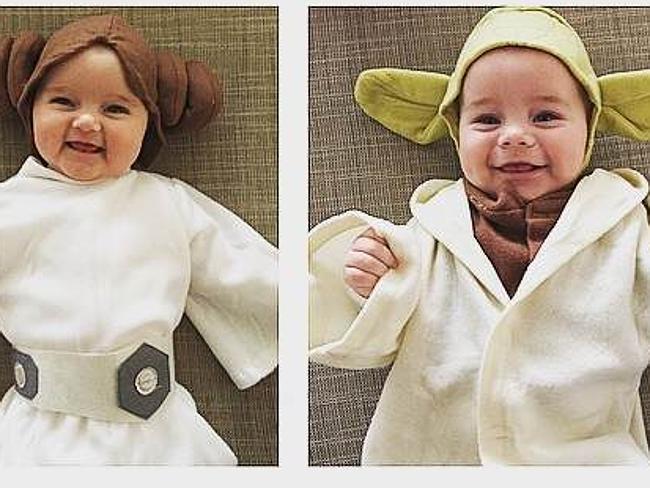 Image Credit: Daily Telegraph
Mornings host David Campbell isn't shy about showing off his five-month-old twins William and Elizabeth (who they call Billy and Betty), and the latest pictures he has shared are just gorgeous!
In the pictures, the twins are dressed as legendary jedi master Yoda and Princess Leia ahead of their big brother's birthday party.
"Billy and Betty's dress rehearsal for Leo's Star Wars-themed B Day party tomorrow," he captioned the adorable image.