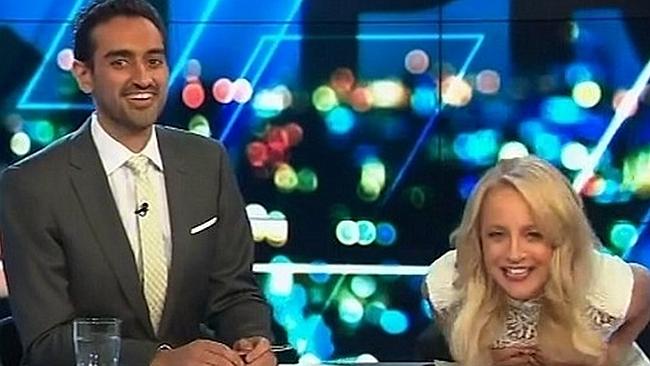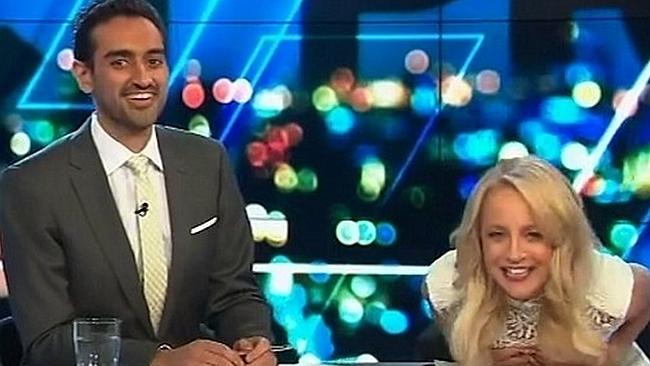 Image Credit: Daily Telegraph
Carrie Bickmore made her return from maternity leave on The Project last night and was worried about one thing – leaking on live TV!
When the show started, the other hosts decided to show off some pictures of Carrie's daughter Evie to welcome her back, but it seemed as thought Carrie wasn't enjoying herself, instead worrying about the affect the photos were having on her.
"It's probably not good to show me that — my boobs are going to start leaking," she laughed.