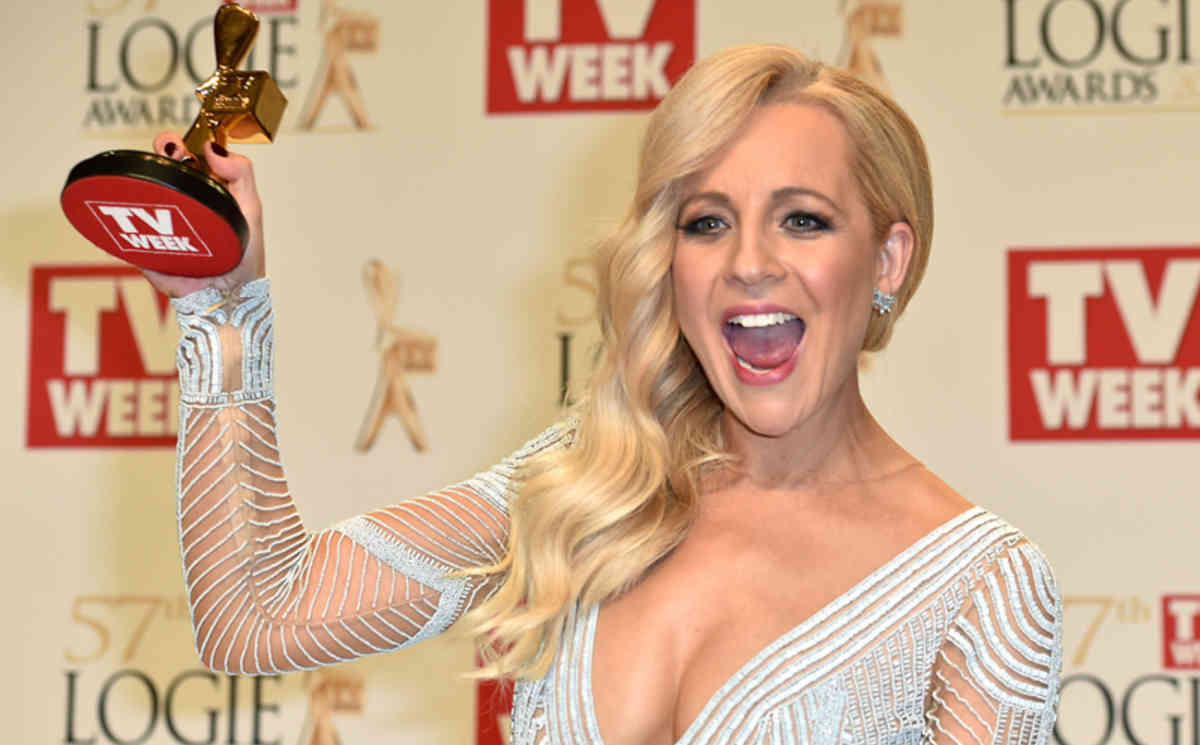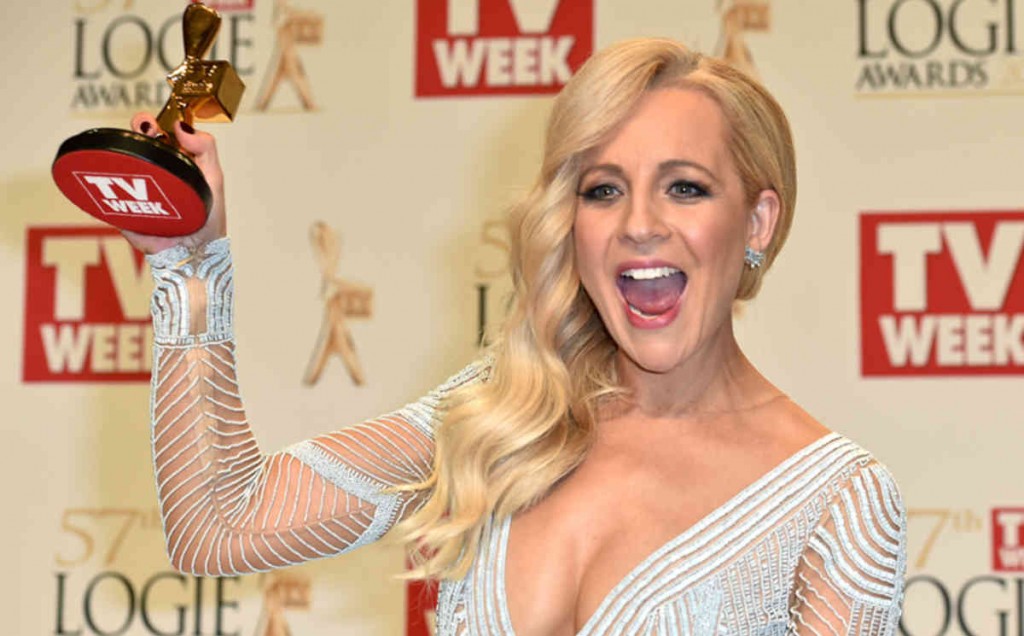 After winning the big prize at the TV Week Logie Awards on Sunday night, The Project's Carrie Bickmore shared two photos on social media of what she called 'two of her proudest achievements'.
One photo was a picture of her smiling baby daughter Evie, the other – her gold logie wearing a beanie.
Image Credit: Daily Mail
Carrie used her Gold Logie win to raise awareness for brain cancer- for which she lost her late husband, Greg Lange to in 2010.
'In 2010 my husband Greg was one of the unlucky ones. After a long, long, long battle, he died of brain cancer. He used to wear a lot of beanies because he felt embarrassed about his scars. Beanies are really cool. Whack on the beanie tomorrow… I want to get the nation talking about brain cancer.'