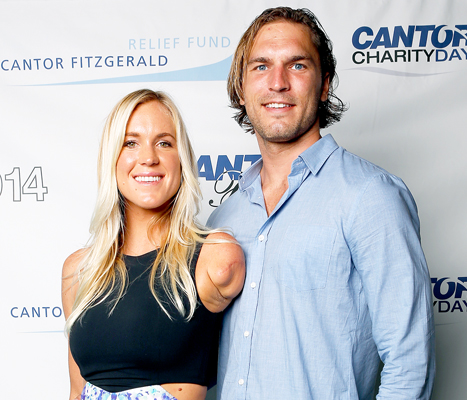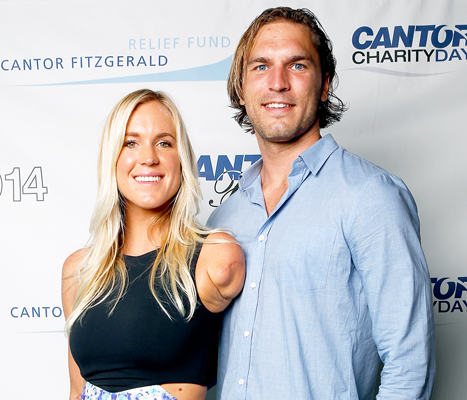 Professional surfer Bethany Hamilton and her husband Adam welcomed their first child together on June 1st.
Bethany, who lost her left arm in a shark attack in 2003, shared the happy news with her Instagram followers on Monday, 15th June.
They shared the picture below along with the caption:
"Blessed to welcome our son, Tobias, into the world. Born June 1st, 7.9 lbs. and 21″ Long. He is named after his great grandpa Tobias meaning 'The goodness of God.' Adam and I so in love with our lil guy and are stoked to share life with him! #stokedmomma Photo: @TimmyHamilton."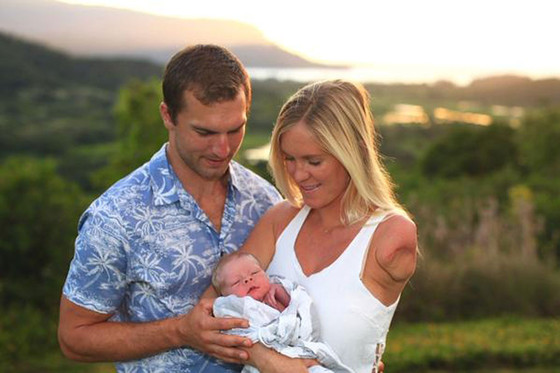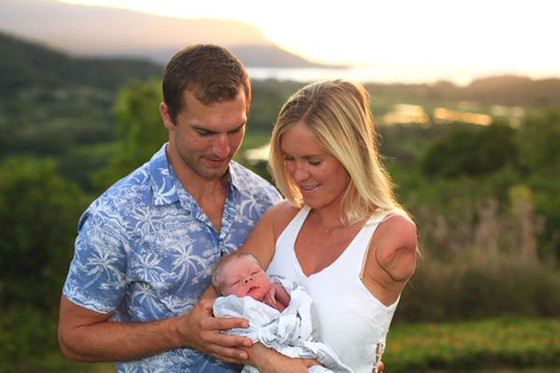 Bethany and Adam got married in August 2013 and announced that they were expecting their first child together last February.