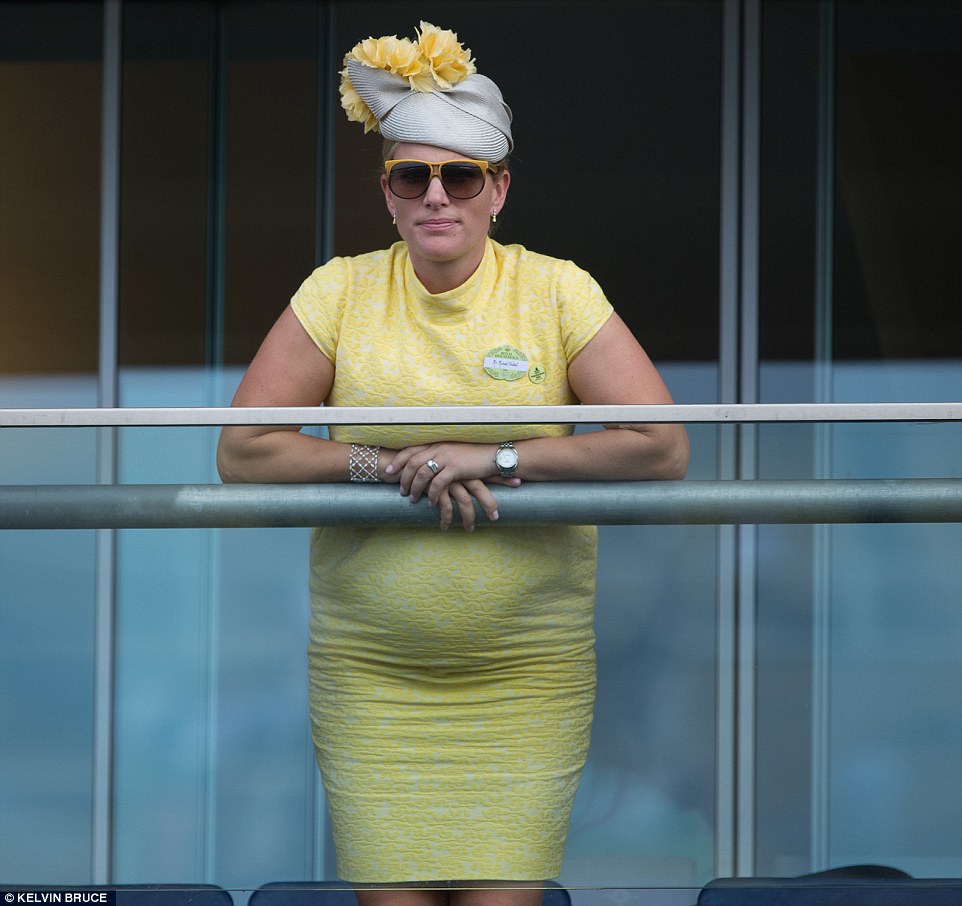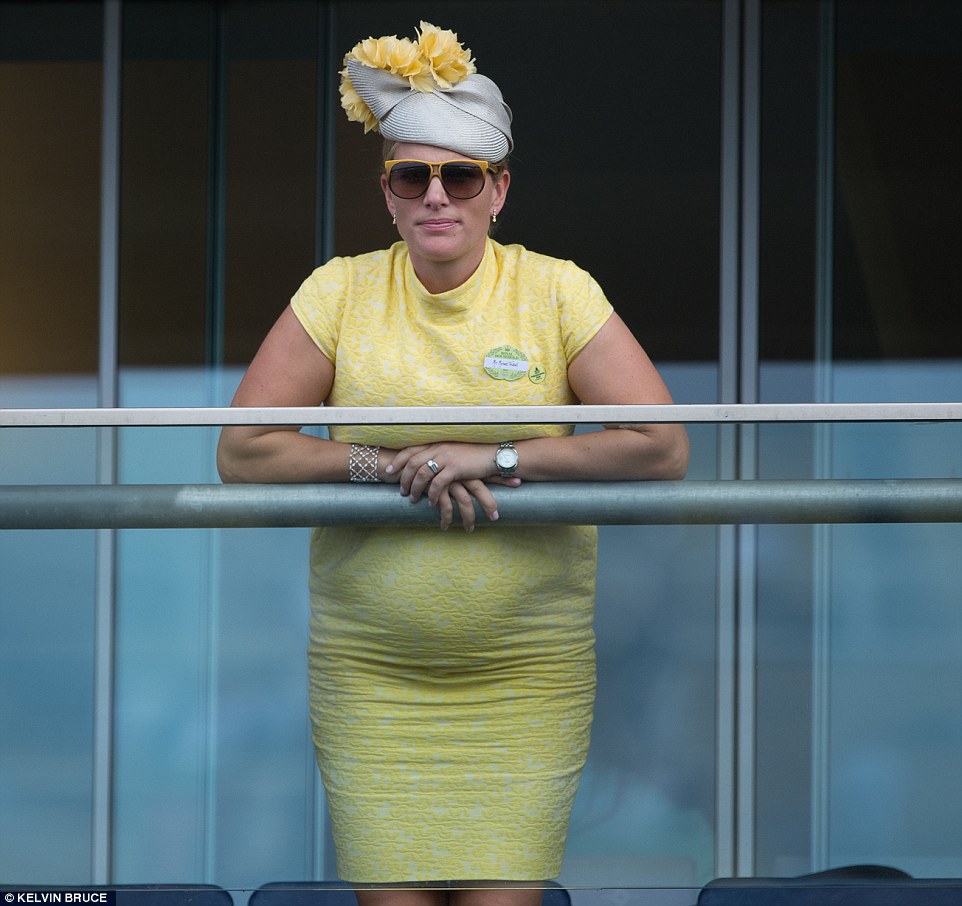 Zara Philips wore a beautiful yellow fitting dress by designer Paul Costelloe at the first day of Ascot on Tuesday and the media has been buzzing ever since thanks to an interesting shape at the front of the dress.
She was photographed patting her stomach while chatting to friends and sporting what looked like the start of a baby bump, however, she has denied reports that she is pregnant, stating that she isn't planning on having another baby until after the Rio games next year.
A spokesman for the Queen's granddaughter last night told the Daily Mail: 'Zara is not pregnant – her plans remain the same in terms of her preparation for Rio 2016.'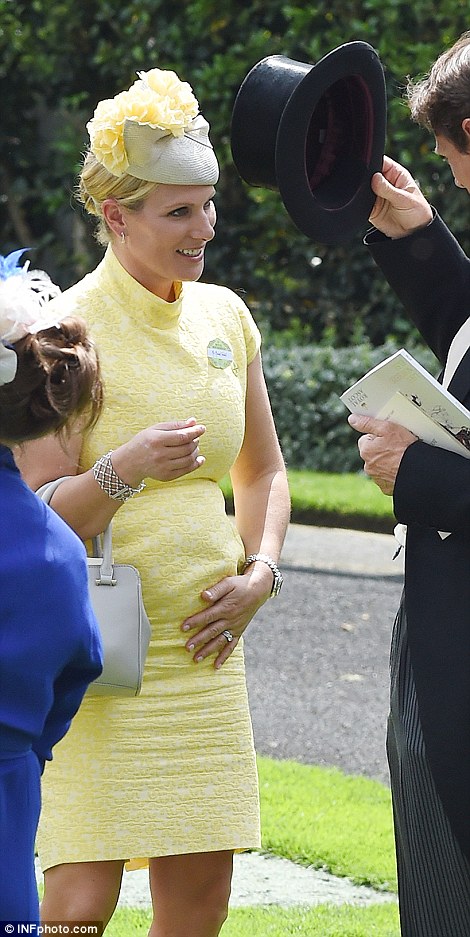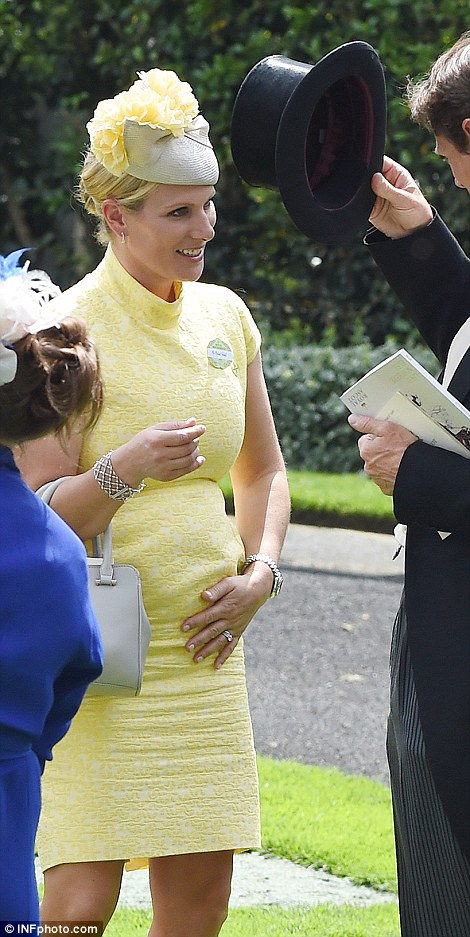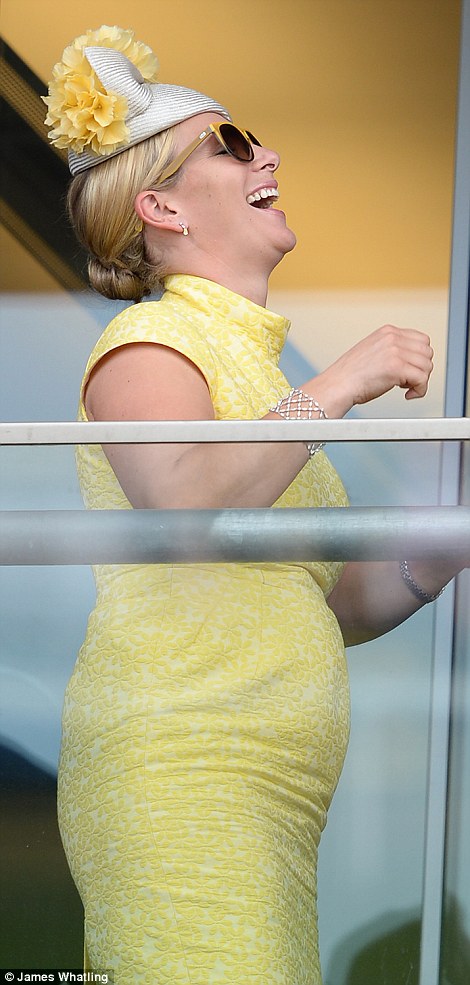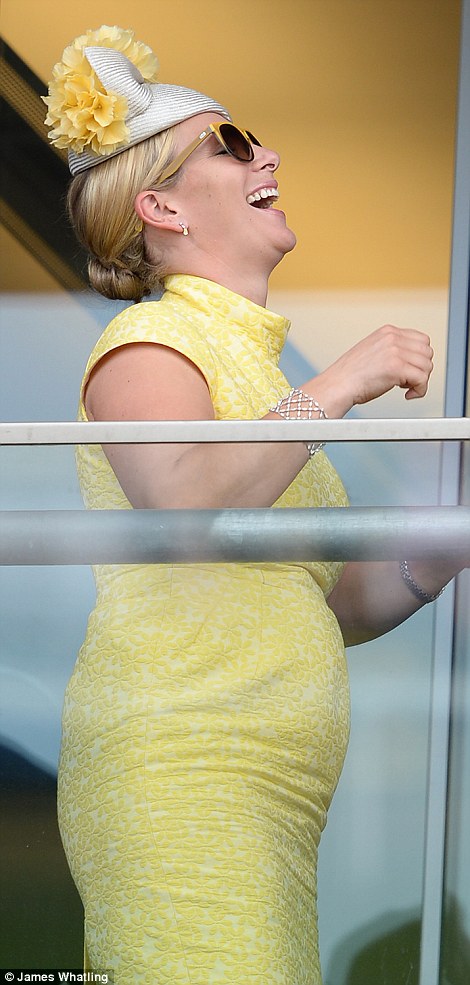 Image Credit: Daily Mail
Zara and her husband Mike, who was with her at the event, have a daughter together – Mia Grace.
Mike made everyone laugh by dropping into an exaggerated curtsey while waiting for the Royal party to arrive.