Any woman who has expressed breast milk before knows just how much work goes into expressing each and every drop.  So it comes as no surprise that when actres Alyssa Milano had her expressed breast milk confiscated by airport security recently she was not happy.
Alyssa turned to Twitter after having 10 ounces of breast milk confiscated by security at London's Heathrow Airport. While all other liquids were tested by security and returned with no issues, she states her breast milk was disposed of without any consultation. In a series of tweets, Alyssa starts off by stating:
"@HeathrowAirport just took my pumped breast milk away. 10 ounces. Gone. Not okay"
 "They said they would let the pumped milk through if I had the baby with me. Why would I need to pump if I had the baby with me????"
In an effort to resolve the issue, Heathrow Airport responded with:
"Hi Alyssa. Unfortunately, without a baby present, the government requires all liquids in carry-ons to follow the 100ml rule."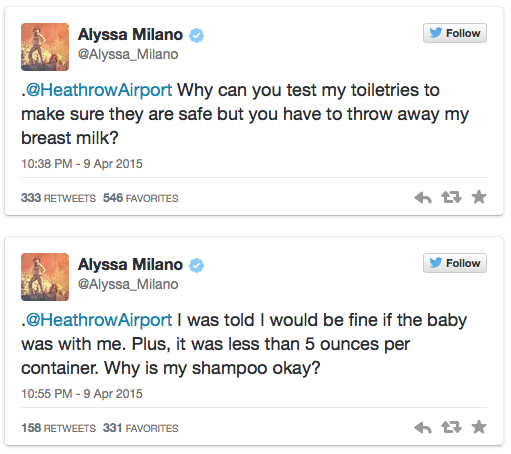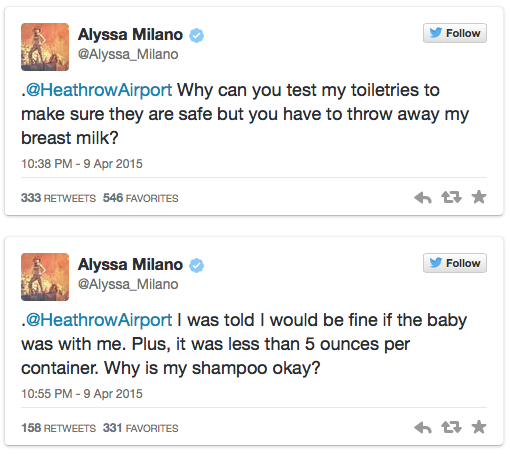 Alyssa responded with:
"PS. Another reason it makes no sense – when I got past security it was time to pump again so… I did carry on 5 ounces of breast milk."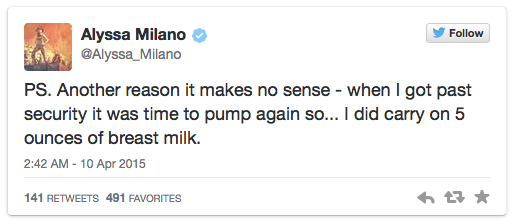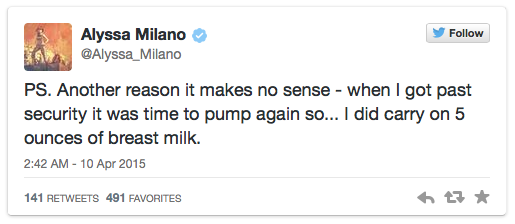 Unfortunately Alyssa's problems didn't end there, with the breast pump which she checked in going missing as well:
"PPS. I travel w/ a portable Medela breast pump on the plane. Hoping this is just a weird coincidence but my other breast pump that I checked w/ the rest of my baggage … is lost. Everything arrived at my final destination except my hospital grade breast pump. Filling out a lost baggage claim now."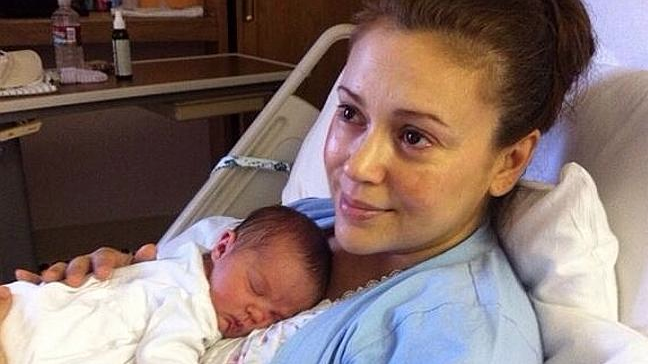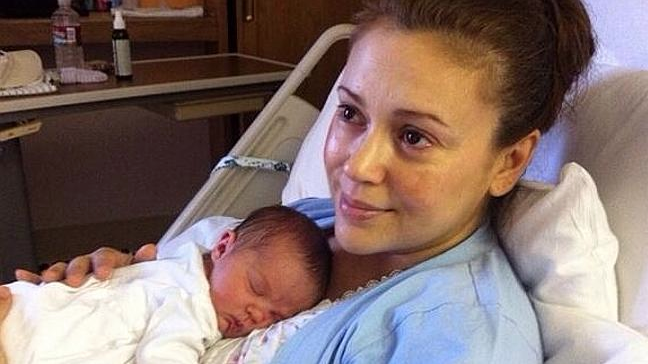 Can you relate to what happened to Alyssa?