When Mike Rossi and his wife made the decision to take their children to Boston to watch Mike run the Boston Marathon, they never expected to receive a letter like this from their children's school Principal.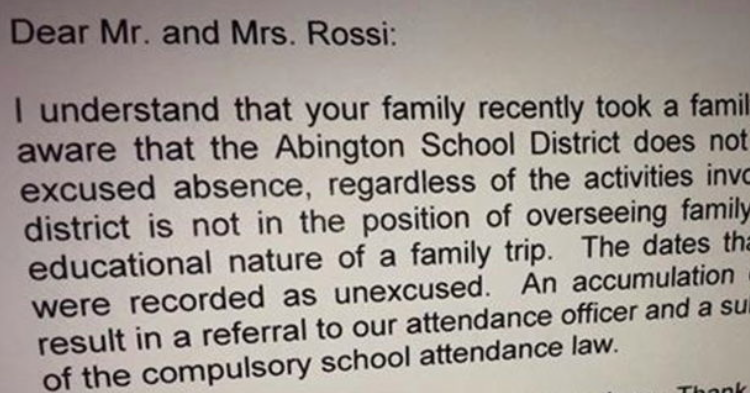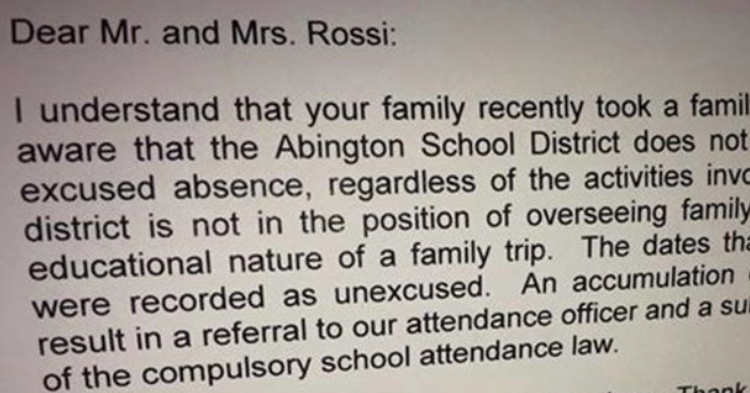 Rydal Elementary School Principal Rochelle Marbury wrote the to Rossi's explaining the children's absence from school to watch their father run the Boston Marathon was considered a 'family vacation' and not considered an excused absence – even though the Rossi's had contacted their children's teachers prior to their absence asking for the homework due to be set during the period they were away.  Ms Marbury's letter goes on to state that :  "An accumulation of unexcused absences can result in a referral to our attendance officer and a subsequent notice of violation of the compulsory school attendance law." 
Unhappy with the school's response to his children's absence, Mike Rossi wrote his own response which he shared on Facebook and Twitter, explaining that his children watched survivors of the Boston Marathon Bombing run and they "had a once in a lifetime experience, one that can't be duplicated in a classroom or read in a book."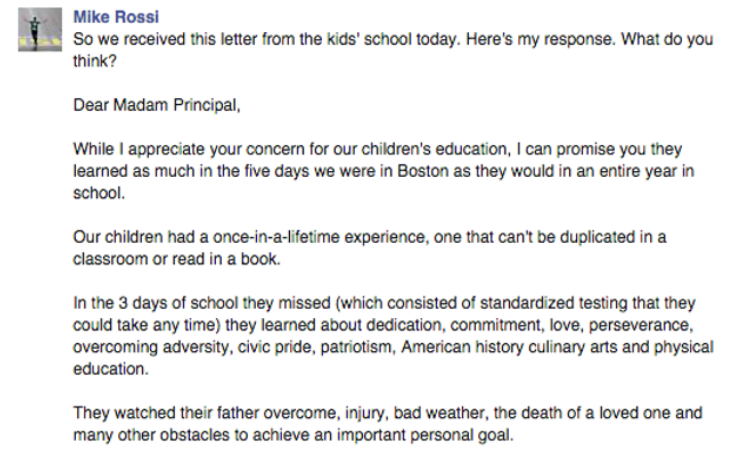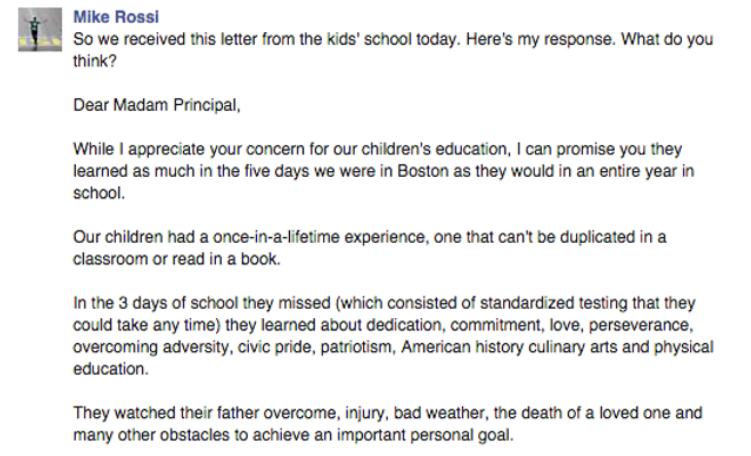 Read the full letter here.
Mike explains his issue isn't with the school's principal, rather the policy itself.  Rossi's response has since been shared and has spread all over the world with many parents supporting his decision.
In his latest social media update, Mike advises he has since been asked to meet with the Principal – we can't wait to hear how his meeting goes.