The thought of outsourcing mundane household jobs like cleaning and ironing, is a dream to many mums. But the cost is often what prevents the dream from eventuating.
One mother, Bridie Nolan, who resides in Sydney, has admitted she spends $6,500 per week outsourcing domestic chores like ironing and gardening, to hiring a live-in nanny and employing three different cleaners.
The barrister, who is a mother to five children and stepchildren, explains it's the sensible option of ensuring she can spend quality time with her family.
The Sydney Barrister told Daily Mail Australia, 'The cost benefit analysis shows outsourcing is continually for me the only sensible option.'
Mrs Nolan understands her time is precious and is happy to spend her hard earned money on ensuring she gets the best of both worlds.
Mrs Nolan is not alone. There are a growing number of working mums who outsource cleaning and domestic duties to ensure they can work and spend time with their kids.
There are companies like Airtasker, Sherpa and Ladies Running Errands who work as private assistants to clients, running errands like picking up groceries or delivering lunch or whatever it is that needs to be done.
Mrs Nolan says outsourcing allows her to spend two hours with her children every night. If she didn't outsource, she wouldn't spend that precious time with her kids.
Mrs Nolan breaks down her outsourcing costs: she has an Au Pair during the week, she outsources the cleaning and housework. Home maintenance and cars getting washed are also jobs that get outsourced.
Her youngest child is placed into daycare and her daughter's before and after school activities are outsourced. At work, Mrs Nolan has an executive assistant and researcher. Most of the $6,500 is spent on salaries and daycare fees. But Nolan explains the price is what it costs women to have a professional career and what their contribution is worth in the domestic environment.
'You can't believe you spend that much, but that's how much me at home would cost,' Mrs Nolan said.
'The message I would like to convey is, A, why are they my jobs to outsource, and B, if they are my jobs to outsource give them a proper value.'
Mrs Nolan doesn't outsource the cooking, and on the weekends, will do the cleaning and washing and take her kids to their sporting commitments and parties.
But she does admit outsourcing gets her kids into routine and offers them stability.
'I can come home and what's expected of me is no more than cooking meals, tidying the house and getting the kids in to bed and helping them with homework. It's having that valuable time in a child's day. There are so many different ways to outsource, there should be no stigma and we should not be apologetic,' she said.
The rise of companies like Airtasker, show outsourcing is not as frowned upon as it often seems. The requests that are outsourced are random, but they help make life easier for the recipient.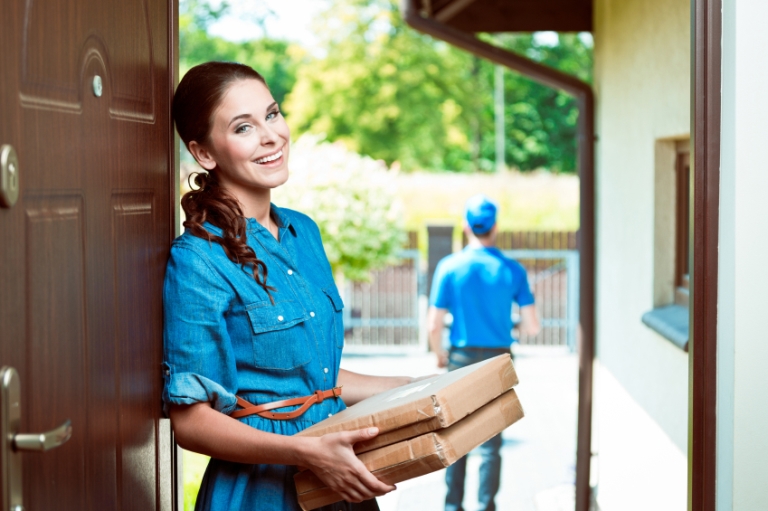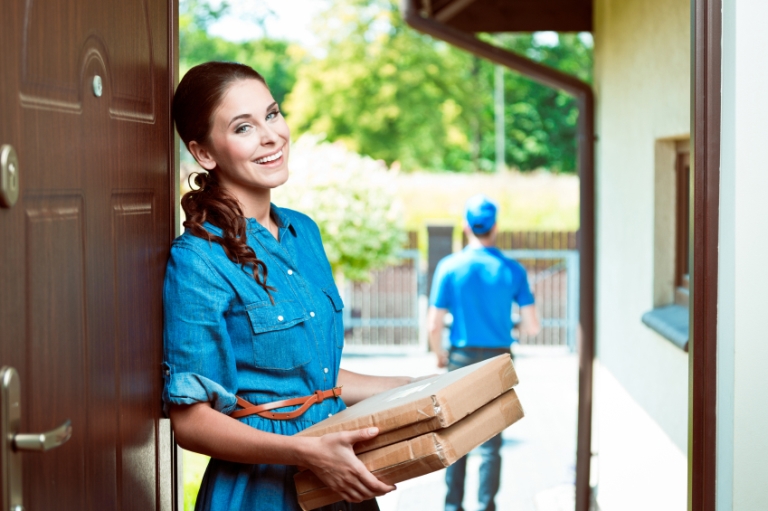 Simon Reynolds of Airtasker explains, 'As far as clientele we usually have people posting tasks that are a little bit older, more likely to own a home and have a disposable income.'
'People are time poor, busy and working and they don't want to go line up for half an hour in the Messina (an ice-cream shop) line,' he said
What do you think about the concept of outsourcing? Is it worth it? Would you do it if you had the finances or do you already do it?