A Mum in the UK has claimed she was turned away from a number of doctors 18 times before her baby boy was finally diagnosed with a rare form of liver cancer.
Mum of four Catherine Hall says "I have three older children, so from the moment Archie was born I knew something was wrong. He was screaming a really high pitched scream constantly for up to 20 hours a day and he would projectile vomit 90% of his bottles back up. It was horrendous."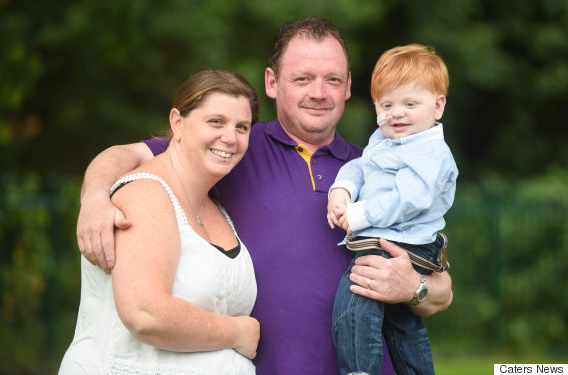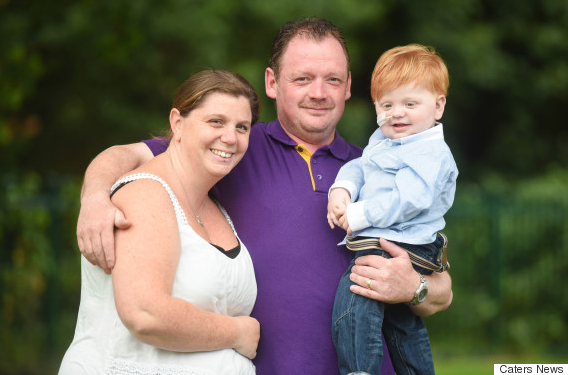 Image Credit
Catherine says she took Archie to her GP 10 times after his birth and also voiced her concerns to midwives and health visitors numerous times.  Each time she was told that Archie was healthy and it wasn't until he was 4 1/2 months old that he was finally diagnosed with stage four heptoblastoma.
In March last year, Catherine discovered a swollen area on the left hand side of Archie's stomach and immediately took him to her local doctor.  After an examination Catherine's doctor said Archie was find, but desperate to finally find out what was wrong with her little boy, Catherine took him to the Emergency Department at their local hospital in Stockport where he was admitted for tests including an ultrasound and blood test and the next day was diagnosed with heptoblastoma.  Little Archie was rushed to the Royal Manchester Children's Hospital where he doctors discovered the tumor which he most likely been born with had grown to cover his entire liver.
Archie's heptoblastoma diagnosis explained the excessive sweating, high pitched screaming, vomiting and the smell of vinegar emitting his body for the past few months – symptoms which Catherine had previously been told were not linked to any condition.
Catherine says "I was in total shock. It was confirmed I hadn't been imagining things when I believe Archie was ill, and out baby now had a long fight ahead of him. In some way I was relieved that at last someone had listened to me and something had been found, but it hadn't even entered my mind that it could be cancer." She goes on to say "Doctros told us that if we had left it just a couple of weeks longer Archie would have been too poorly to be treated and the cancer would have been terminal."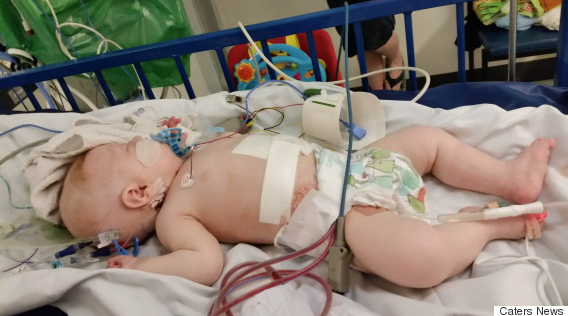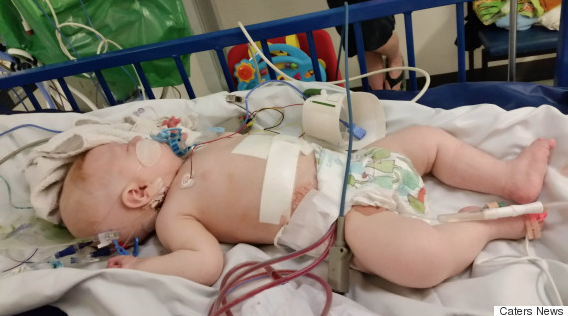 Image Credit
After his diagnosis Archie underwent three rounds of chemotherapy and was put onto an organ donor list in June last year before he received a new donor liver just five days later.  After further chemotherapy, Archie finished treatment i August last year and is now a happy and healthy toddler on the mend.
Of her experience Catherine says "My advice to parents would be to trust your gut instinct. You know your child better than anyone – keep pushing if you think something is wrong until you know you are being listened to."
We wish Archie and his family all of the very best.