A Beautiful Six-Year-Old Girl Leaves Love Notes For Her Parents to Discover After She Died of Cancer
Ten years ago, Keith and Brooke Desserich and their three-year-old daughter Grace, experienced the heartbreak of losing their six-year-old daughter and sister, Elena Desserich, to an inoperable brain cancer.
Unbeknownst to the parents, when Elena received her grave diagnosis, she went to work placing handwritten love notes around the house. The notes were tucked in drawers, bags, the china cabinet and between pages of books to remind her parents how much she loved them.
Some of the notes contained drawings of hearts and stick figures with "I love you Mom, Dad and Grace" and "I'm sorry I'm sick."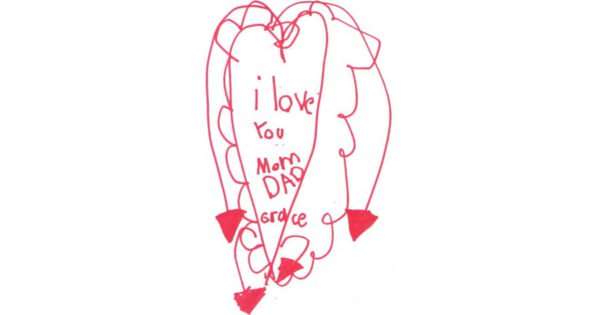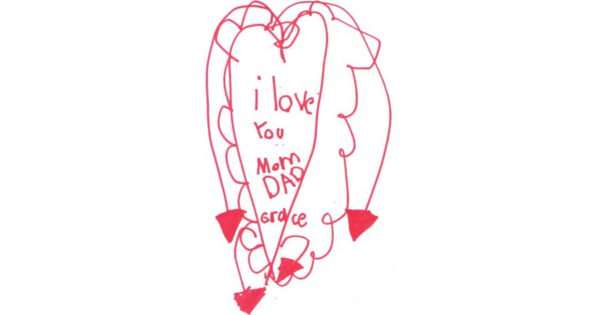 It took nearly two years for Keith and Brooke to discover all the notes after their darling daughter passed away in August 2007.
It's been a decade since Elena's passing and the notes are still significant to the Desserich family. Both Keith and Brooke find comfort in the notes which they have hung up around the house. They still carry a note with them each day.
Keith told Mirror Online, "Elena was wise beyond her years.
"She would go out of her way to offer help to younger children, even reaching out to adults when she felt they needed her comforting."
"Most of her notes said 'I love you Mom, Dad and Grace'. Other notes said: 'Grace, Go, Go'.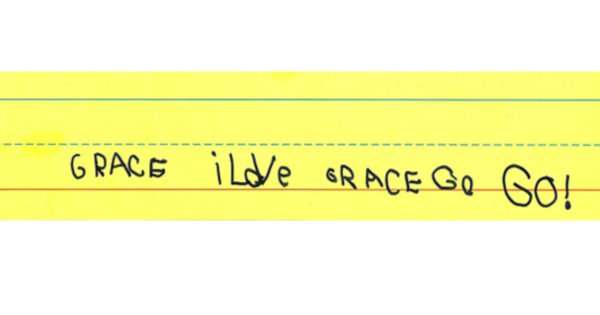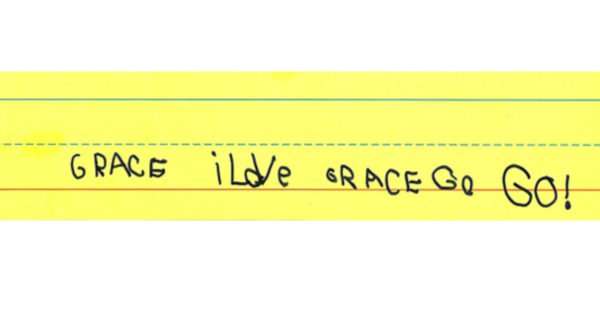 "A note was even addressed to me that read: 'I'm sorry I'm sick'. They were accompanied by drawings of hearts or drawings of our family."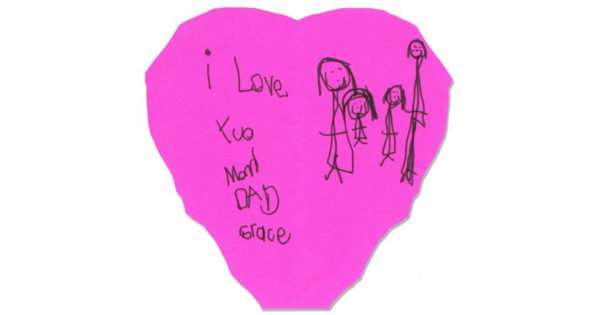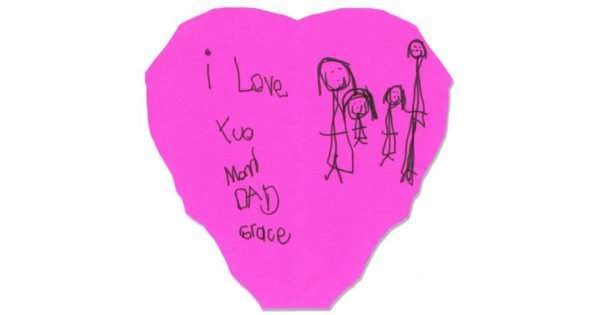 At the time of Elena's diagnosis, the Desserich's were remodeling their Cincinnati home, so most of their belongings had been put into 3 rooms.
Elena was only five years old at the time and loved art and dresses.
"Right before her diagnosis, we were remodelling our house and had moved everything into three rooms," said Keith.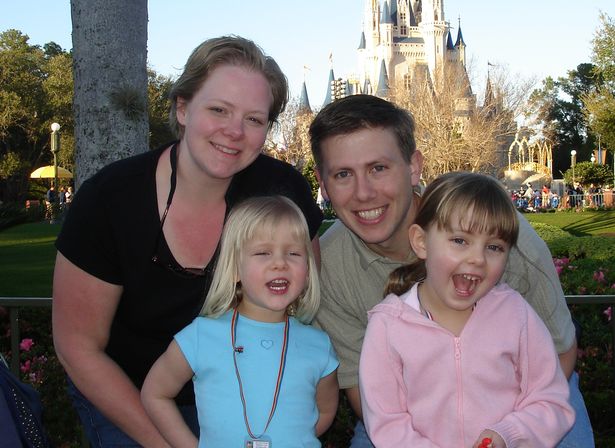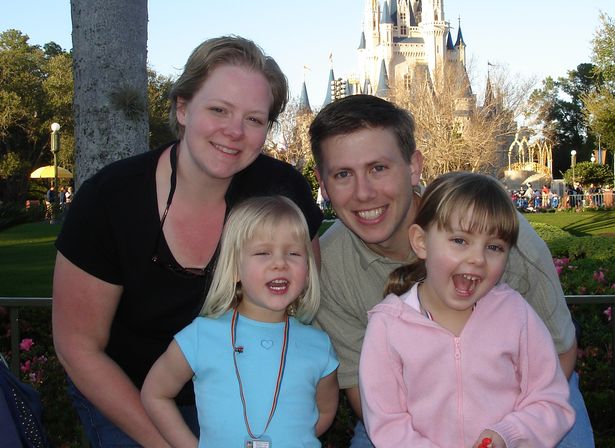 "Books and boxes were stacked in each room during her fight as the remodelling project was delayed.
"After she lost her battle, slowly we started to put our lives and our house together. We found the first few notes and thought we'd forgotten about them.
"Only after discovering many notes, and receiving a call from my mother, telling us she'd found a note in Elena's dresser at her house, did we finally understand what Elena intended."
"We would find notes for nearly two years as we slowly opened boxes, drawers and Christmas ornaments."
Elena's diagnosis was unexpected. Keith and Brooke were told their daughter had Diffuse Intrinsic Pontine Glioma (DIPG), a childhood brain tumour for which there is currently no cure.
"She started to slightly slur her words and had issues walking that were unnoticed by everyone other than her parents," said her dad.
"At first, we thought she was suffering from strep throat. We went to the emergency room, only to be turned away and told there was nothing wrong.
"After seeing her paediatrician, he again sent us to the hospital, this time requesting directly for more investigation.
"Four hours later, and after an MRI, a doctor entered her room crying.
"Not fully understanding, we offered our condolences, only to have her tell us she was crying because of the news she was about to deliver.
"They told us that she had about 135 days to live," said Keith. "Her sister, then only three years old, would never know her older sister."
Ten years later, Grace is now 14 and the Dresserich's have another daughter, 3-year-old Nina.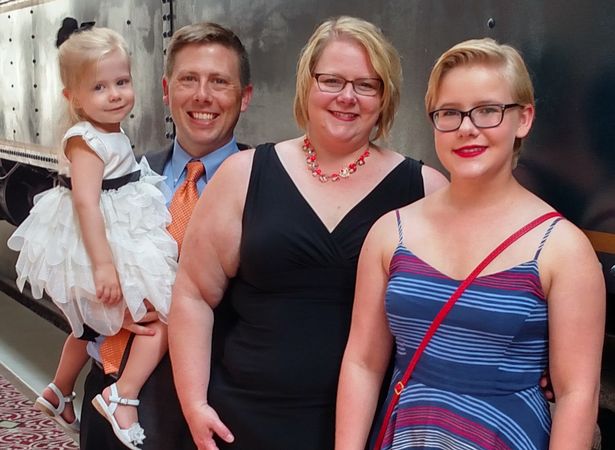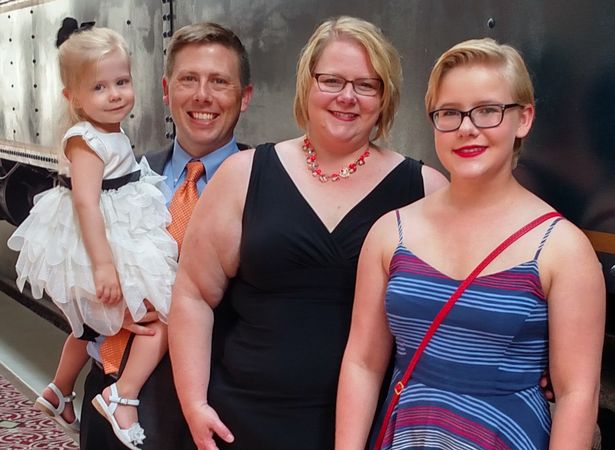 "She is still very much a part of our family, with her picture and her drawings still hanging on our walls."
In 2009, the family published a book including some of Elena's notes and story. Notes Left Behind, became a New York Time's Bestseller.
The proceeds of the book went to a charity the Desserich's started a year after Elena's death called The Cure Starts Now. The charity raises funds to cure all forms of cancer, 'one child at a time.'
Despite Elena knowing she had cancer, Keith and his wife still fear that their beautiful, kind daughter may have known she didn't have long left to survive.
Yet even though she may have known, she turned the knowledge into a legacy that the family can draw comfort on, a decade later.
All images sourced via Facebook or The Mirror.